Yes, we are at the apex of summer, we have seen (hopefully) the hottest days, and with Labor Day around the corner, we are excited. As the fashion magazines tease me with the delectable jewels to come, we wait with baited breath for the August arrivals- to receive my September fashion bibles!
Fall Season brings about many reasons why we cannot wait for the season to arrive, and read on as we share a few reasons with you!
Why now? Why Fall?
Here are our favorite reasons for why we cannot wait for fall!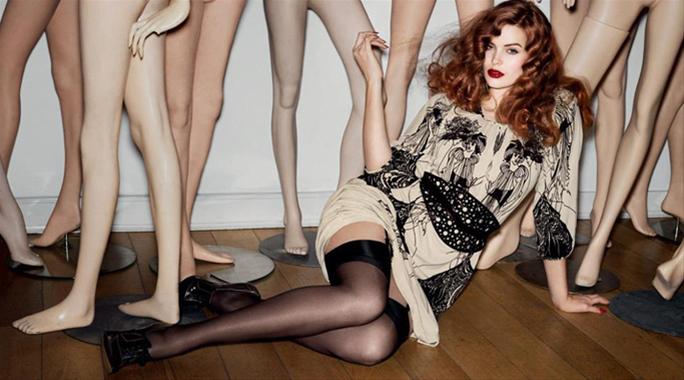 Quite frankly, when it's hot, wearing less clothes is always tricky. My thighs rub uncomfortably, I don't always want to show my legs (summer has since changed this), and I find myself having to get extra creative to dress for the temperamental weather. I need my fashion to be easy and free, and unless I am wearing the same five dresses, dressing for the heat sometimes is too much work.

LUXE fabrics!

I am self admitted a fabric snob, and although the summer brings about the most luscious of cottons, I LOVE the innovative and decadent collections of wools, brocades, lame` details, furs(faux or real), sumptuous silks, basically, I am in fabric heaven…

Boots.

I love a great boot! And if you missed yesterday's post, I gave a few tips about fitting for boots and where to find those wide calf wonders! BUT! Boots! I love them. The taller the better. Flat and over the knee? Heaven. A great boot offers casual sophistication or a voluptuous vixen if you style it right!

Leather.

Sexy, chic, bold, and edgy, leather rolls all of these into one. I am still waiting for the ideal leather sheath dress to cross my eyes, but for the most part? Yeah… Give me a sick and sleek leather jacket, a midi leather skirt, oooh or even a pair of leather shorts. I am ready!

Outerwear Drama.

Granted, I am in southern Cali as I write this, however it does not take away from the fact that I love a great coat. In my former life while living up in the bay area, I lived for a great denim trench, a wool number, and then the fancier options. Thanks to the advances in plus size fashion, I too can play in my outerwear!
I could go on with why I love the Fall season, but these are my top reasons! Of course the welcoming of new trends and ideals make me swoon with adoration, but for the most part, this is what I am really geeked for!
Do you love the fall season? Why? What do you love and which fashionable items make you love fall even more? Sound off, I want to know!