If you are a lover of bright colors, polka dots and racy prints— then boy do I have a collection for you. Anna Scholz, a UK plus size designer,  has created a collection that will not only cater to your curves but will  entice and allure  your taste buds.
Her new Online Exclusive Collection: Cream Tea is only available online!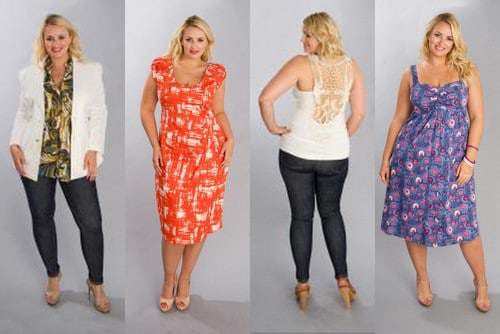 My favorite pieces are the creamy white cotton sateen blazer , the crochet back strap top, the berry and pink print cotton dress and the pleat shift dress. I just adore this collection! The vibrant colors such as strawberry  pink, creamy off-white,  berry blue and lucious violet simply screams — I am FANCY, FREE and VIVACIOUS!!
If you are monochromatic individual or if  you only fashion your curves with dark colors I encourage you to try this collection. Step out of the box— Wear a splash of color– Who knows you  might like it!
If your summer is packed with rooftop dinner parties, festivals in the park, sailing on the sea, a tea party, or just a night out on the town,  this collection just  might be what you are looking for!
Head on over to Anna Scholz now to shop the new collection at annascholz.com
While you are there do not forget to check out her latest collections: Weekend at the Coast, Primms in the Park, Glyndebourne,The Proms, and the Henley Royal Regatta- along with sooo much more!