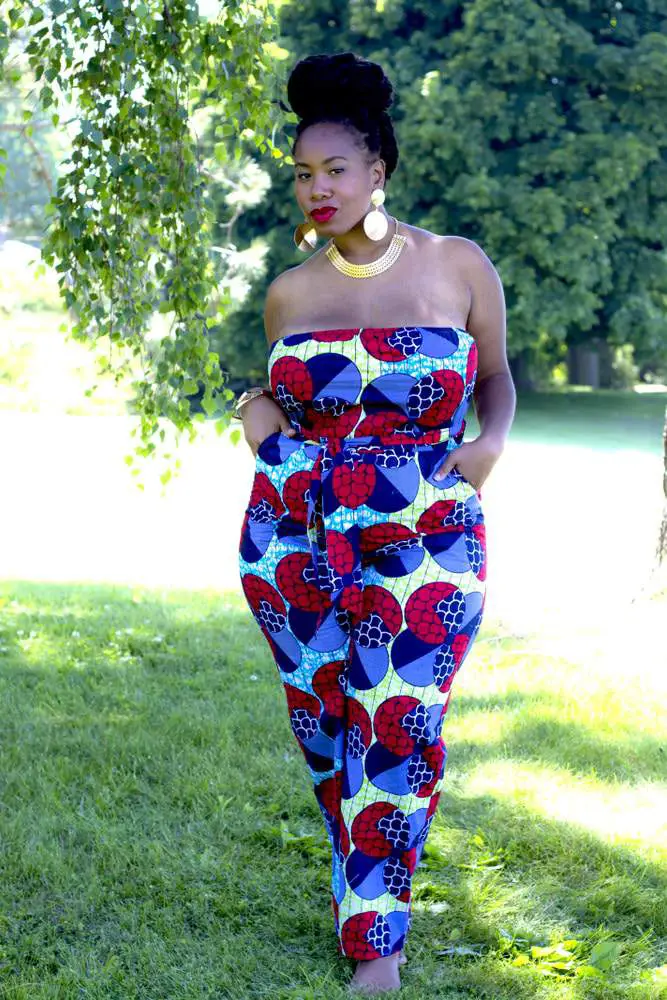 At first, I thought it was me, but then after chatting with you on Facebook, I realized that I was not the only one to realize that there has been an influx of plus size jumpsuits and rompers. And I am here for all of this. I have also realized that with these, you either love them or you hate them. There really is no in between.
BUT, What I have noticed is how easy it is for a maxi dress lover, like me, to find a comfy home in jumpsuits and rompers. Any reason for me to be easy breezy, sign me up!
HOWEVER, I have realized that for me, I have more love for a tailored one than an uber relaxed option. There is something very chic about a tailored and sharp jumpsuit, maybe this is why I fell in love with this white one that I rocked to Full Figured Fashion Week!
My jumpsuit is sold out!
There is something real sleek and cool about a jumpsuit- save the immediate need to run to the ladies room and wardrobe hilarity, a great jumpsuit makes you forget all of that- almost and the best ones have already taken this into consideration! BUT today, I wanted to share with you 15 fashionable options to play in for the summer and for some, well into the fall!
Trending NOW: 15 Plus Size Jumpsuits and Rompers
See one you like, click the blue link to buy!
How cool were these? For day to night, from work to play, you can have quite a bit of fun in these plus size jumpsuits! I know I have and will be doing so! I think I need a killer black one and another graphic playful option! YES.
Which one can you see yourself in? Where do you go in your jumpsuits? Is this a trend you have shied away from? I want to know below!