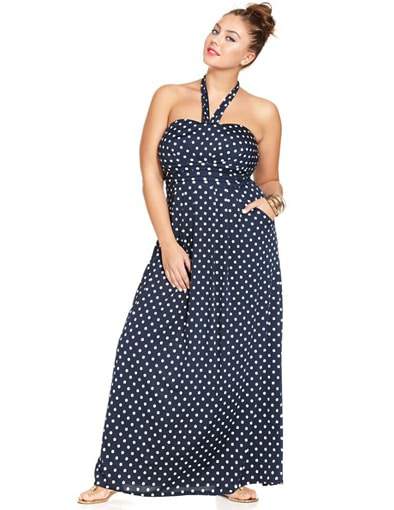 I imagine that I am in for a rude awakening with this southern heat. Hell, I am already feeling the heat! I melted outside when I was trying to snap a fit. True story. BUT, I must say that me and my love for a fun flowy dress has never been so dear. LOL. Now it is time for me to get resourceful and find dresses that are easy breezy, do not break the bank and that are just as stylish too!
I listen to you and quite a few of you have asked for a dress that is cute but that is NOT so expensive, so I have done a little homework and have picked out some really fun and playful options that keep it cute for YOU and YOUR WALLET!
Now the theme here is cool, easy breezy and effortless. Think cottons, strapless or spaghetti straps, skirts the flow away from the bum, which also leave room for a great breeze! HEY! Just keeping it real! All while staying under $50. And guess what? I found more than a few! You ready to peruse our pcks?!?
Here we go!
*Note: to shop the look you love, in the gallery, the link will take you right to the retailer/maker/designer of the dress you are looking at!
15 Plus Size Dresses UNDER $50 to Keep Your Cool in This Summer
Did we score a few finds for you!?! Did you see more than a few that have you pulling out your pocketbook?
I am all about a great deal, so even if these did not tickle your fancy, know that the sample sale sites like Hautelook, Zulily, and Ideel have great options but also check out Burlington, Nordstrom Rack, and Saks Off Fifth, for all the deals and steals to be had!
What do you think of these picks?! Do you have a fave place to snatch up dresses? Let us know!