Summer has ARRIVED, and it's time to break out your plus size cute swimsuits.  Summer ALSO means outdoor barbecues, throwing horseshoes, and plus size friendly pool floaties for all of your pool and beach parties, right?
So listen… Have you ever looked at those really fancy and terribly cute pool floaties and wondered if they're worth it?  Thought about framing your perfect "Instagram Moment" with you lounging in a swan or flamingo floatie?
Me too!
While the size/weight recommendations on most pool floaties don't enter the plus realm, most plus size babes I've talked to (up to a size 28!) haven't had issues with the ones we've purchased.  They have, however, had issues actually getting on the floatie, hair and makeup intact, so buyer beware!
Below, you'll find a roundup of the cutest pool floaties to snag, and also some photos of our fave plus size models rocking it on a pool floatie!
10 Plus Size Friendly Pool Floaties
The Classic Swan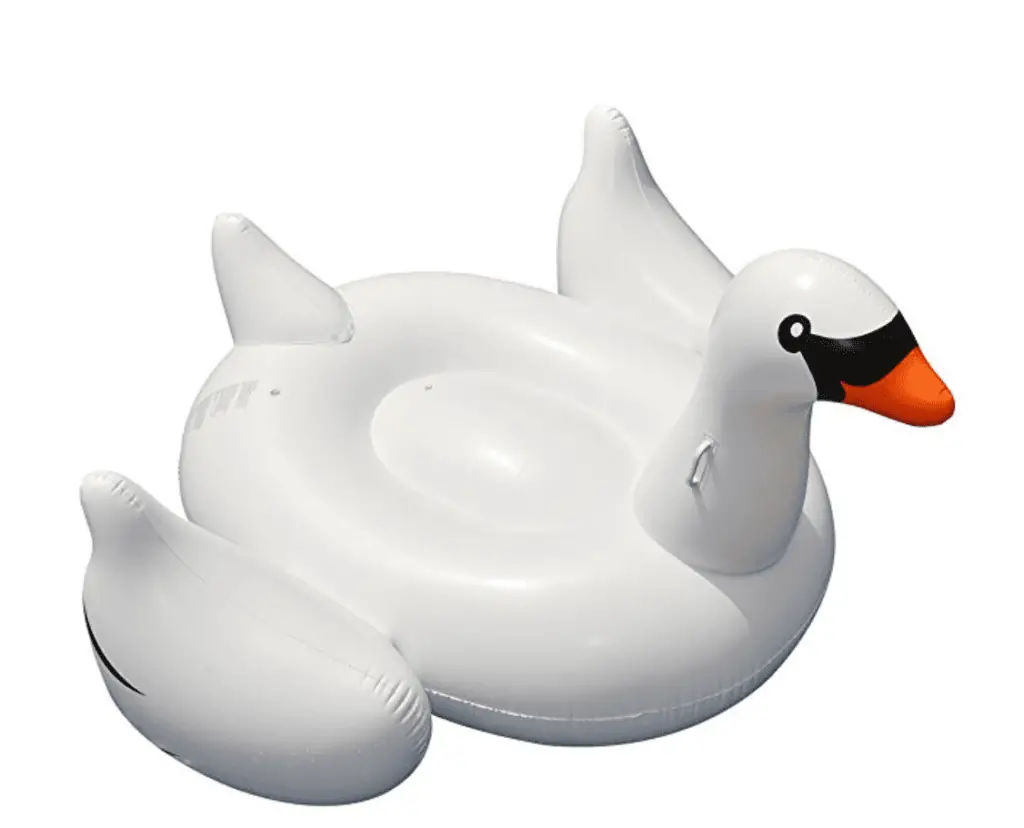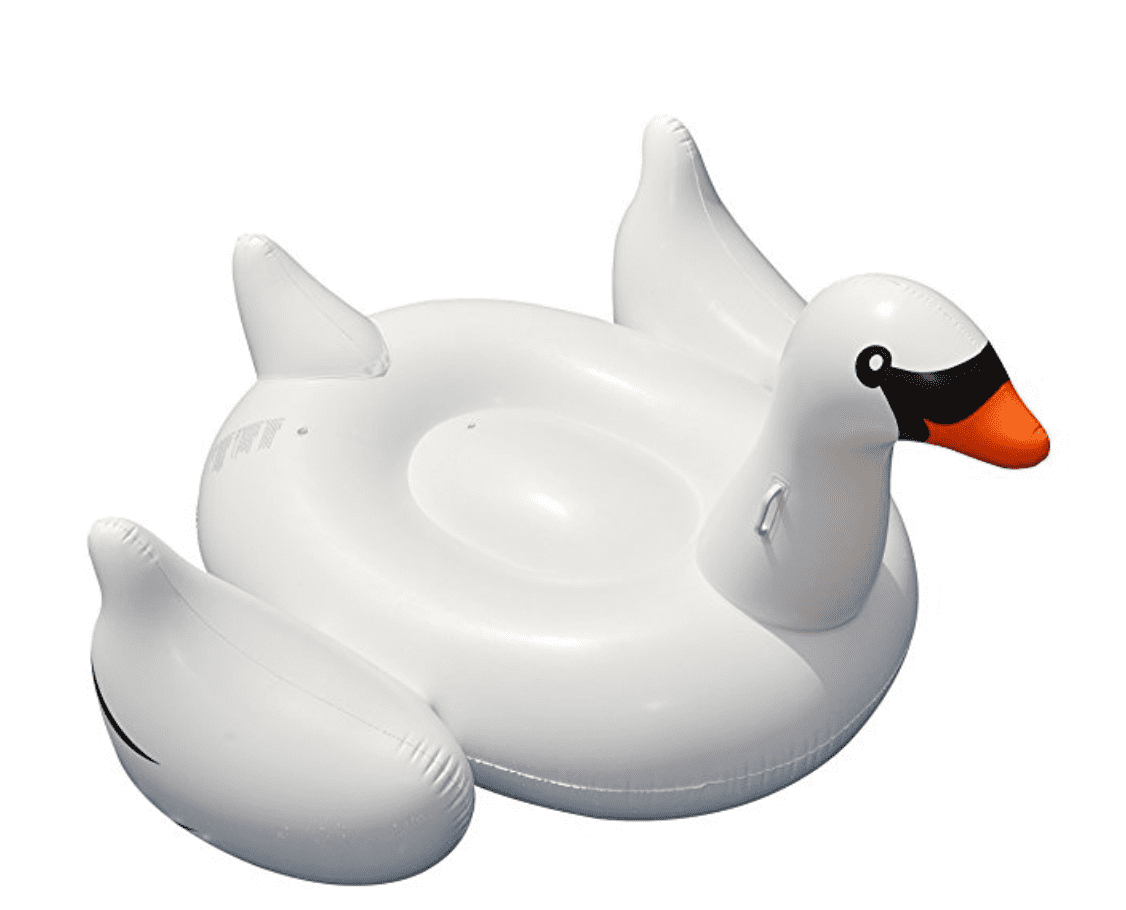 Responsible for starting the "pool floatie craze" is the Swan floatie. This regal bird will elevate your pics, and I'd recommend accessorizing with oversized sunglasses and a black floppy hat.
Get it at Amazon.com
The Pretzel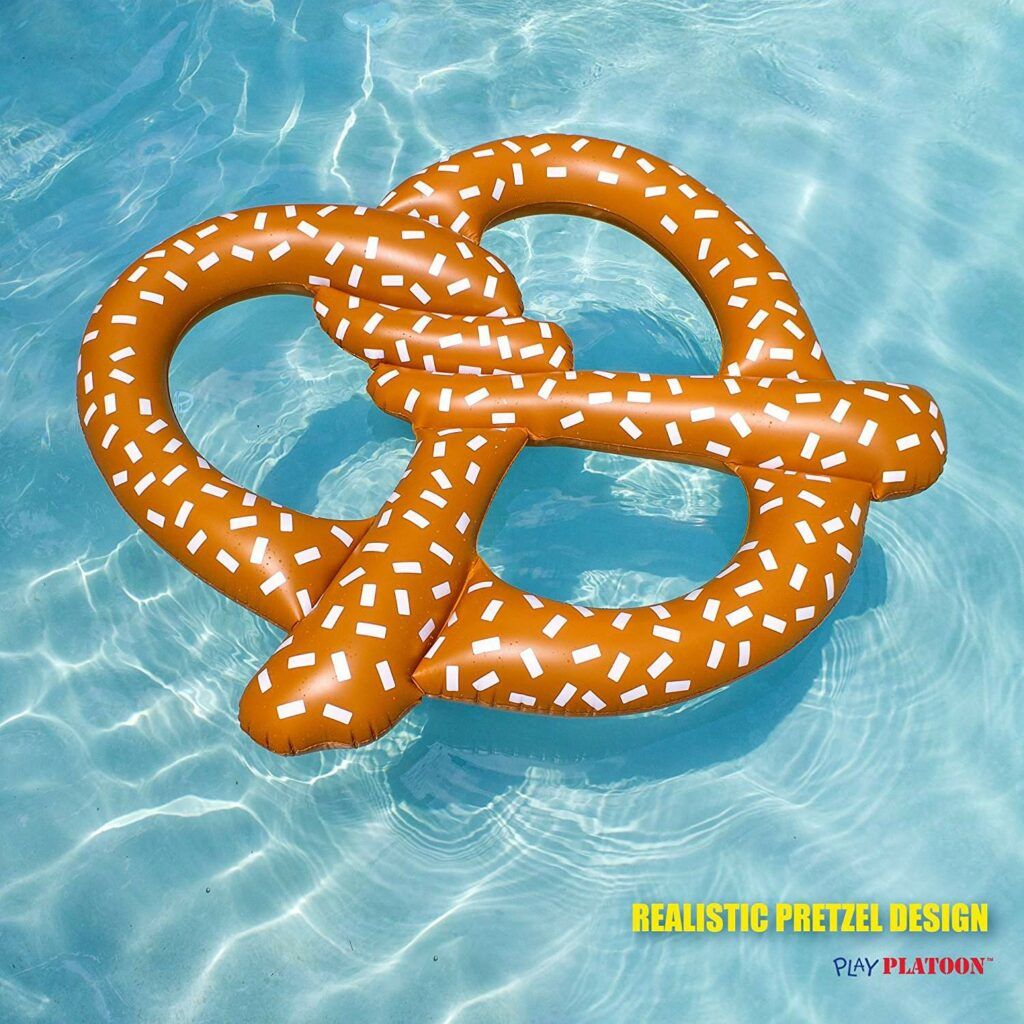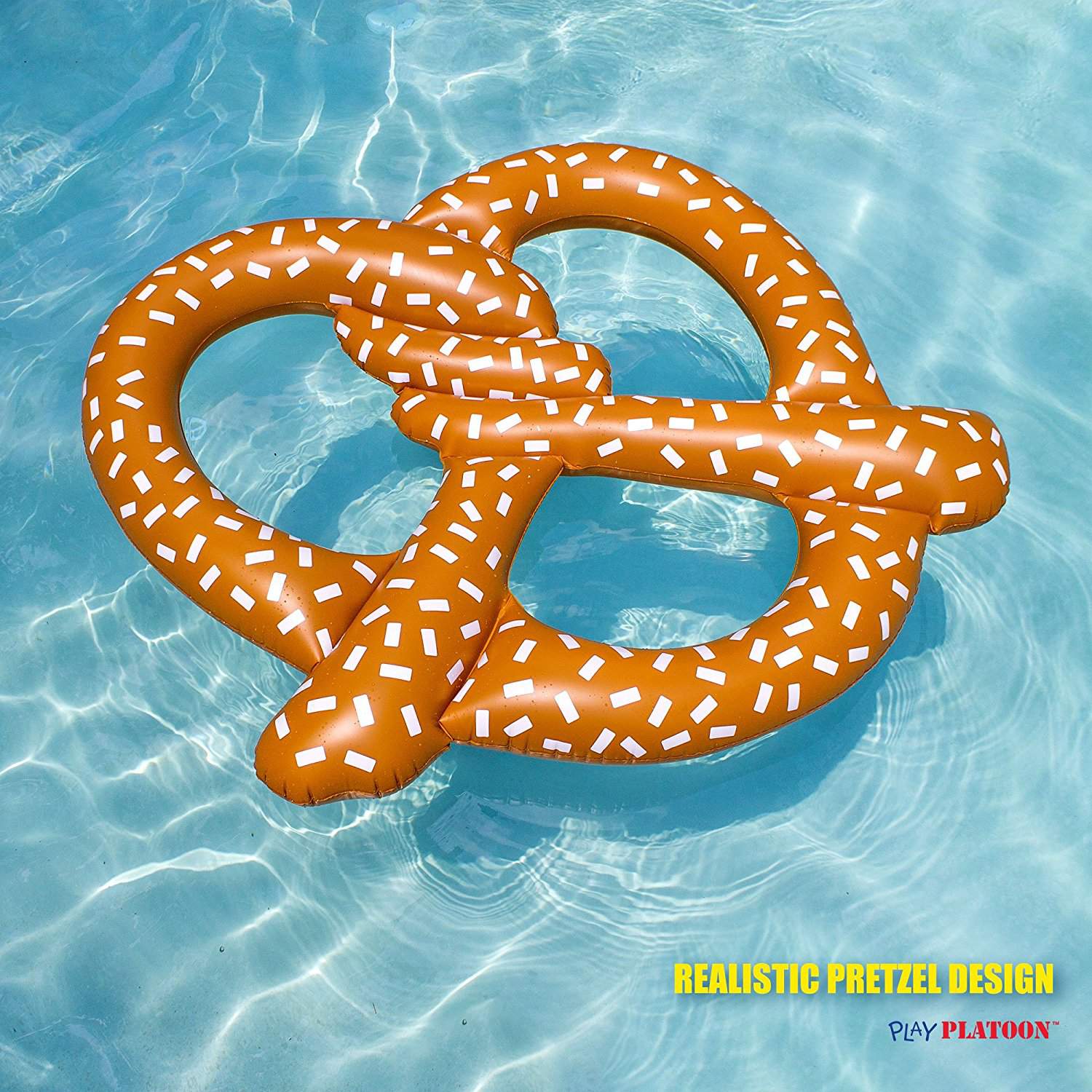 When I first saw this pool floatie, I was pretty, well, confused.  "Where do I actually SIT?" I wondered aloud.
Well, DUH, you sit in the middle!  This floatie is 5 feet wide.  It's also great for taking pictures with besties, because up to 3 people can pop through.
Get it here, at Amazon.com
The Flamingo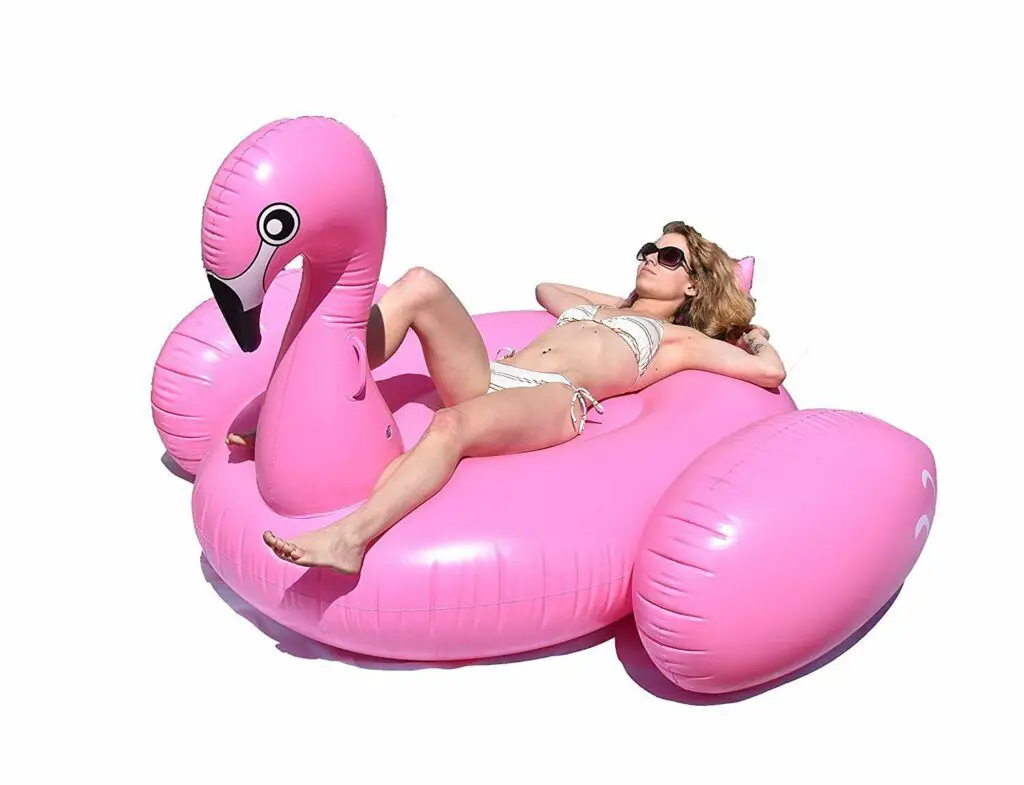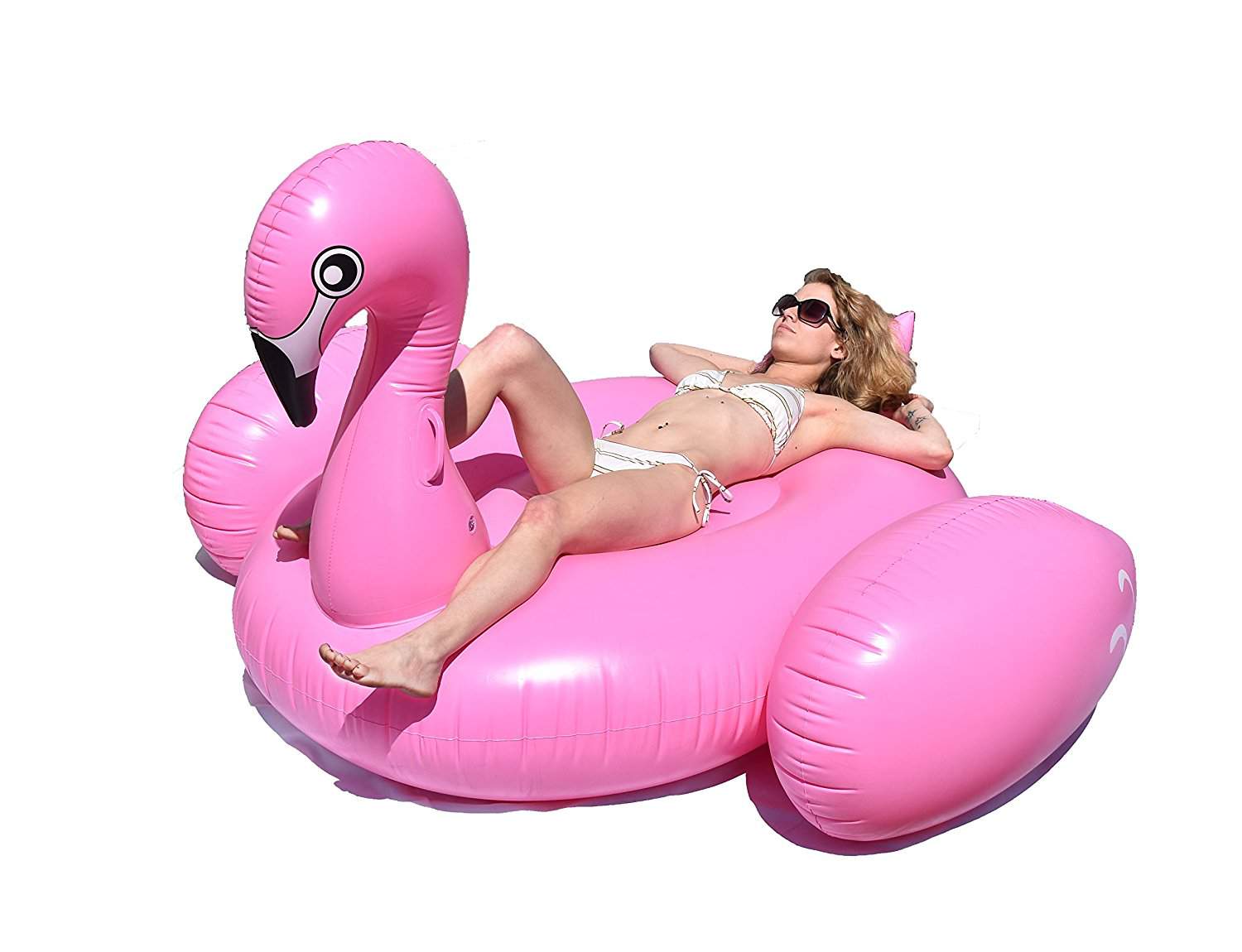 The Flamingo Pool Floatie is great for sassier babes who want a pop of color (I love the flamingo pink against a blue pool!).  This floatie is 80 inches long, which is over 6 feet.
Get it here, at Amazon.com
Unicorn Float with Your Gal Pals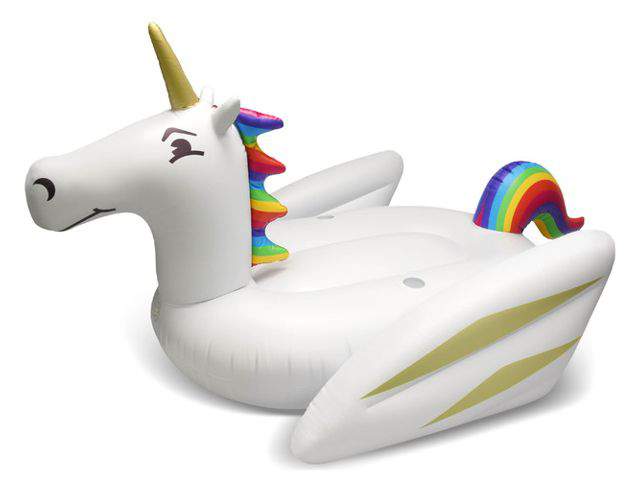 Pride season is a couple of weeks away, and I'm ready to break out my rainbow flags.  This unicorn is the perfect addition to a Pride Pool Party, and is designed for two people!
Get it here, at Amazon.com 
Inflatables Giant Seashell Swimming Pool Float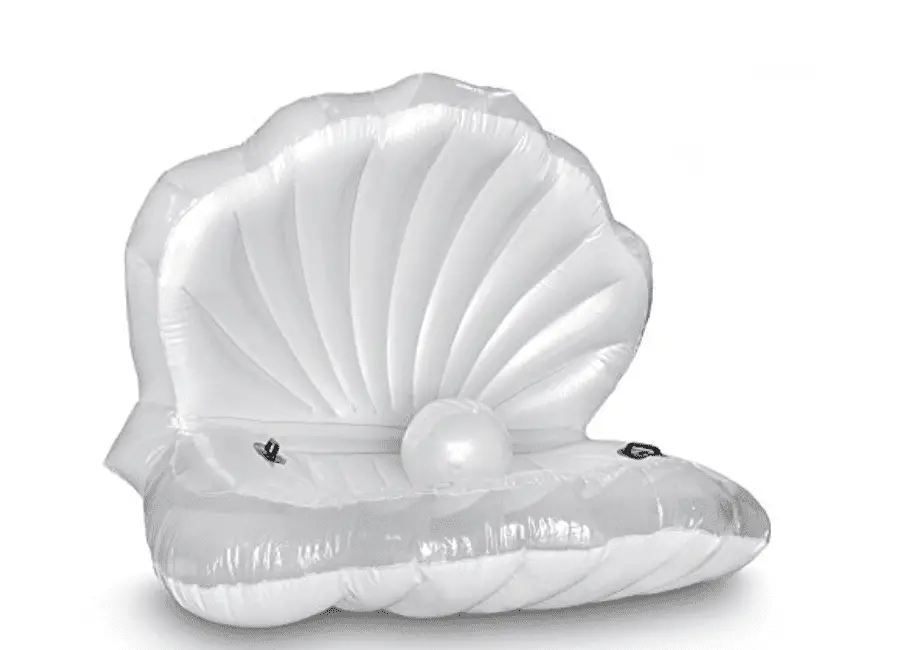 Okay, so this floatie is on the pricier side, but OH MY GOD, this is a look!  This floatie is serving "Birth of Venus" vibes, and I'm living for it.   You'll def want to break out the self-timer for this one.
Get this one at Amazon.com
Black Swan Pool Float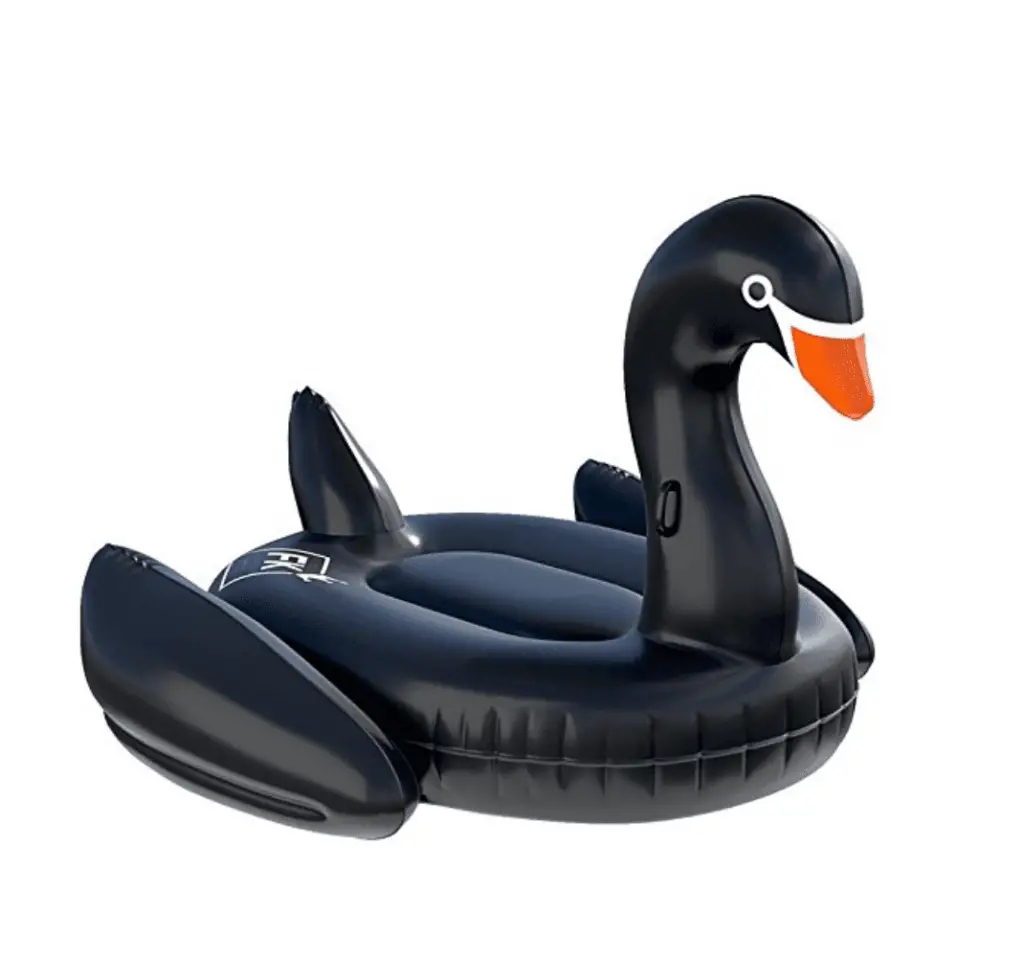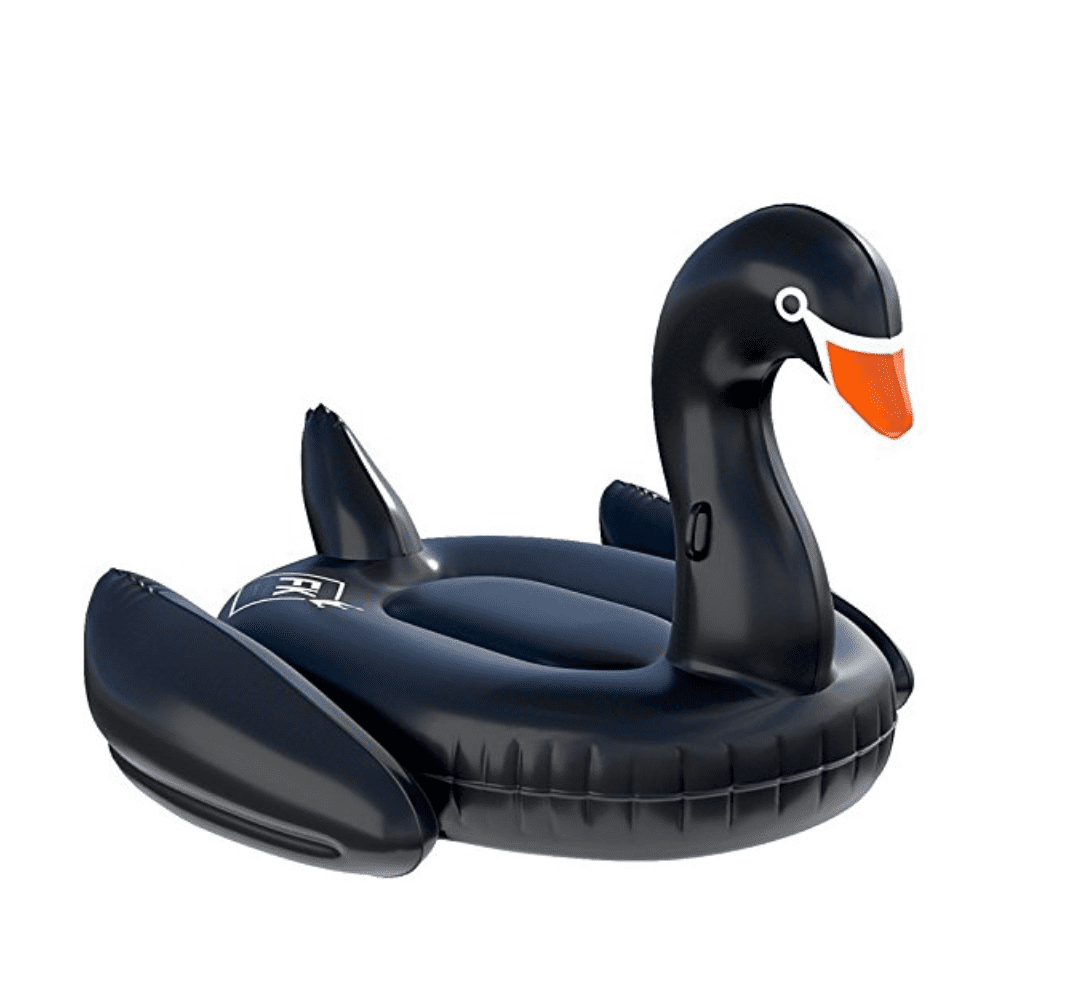 For folks who lean towards an AHS Coven or goth aesthetic, the black swan is the only way to go.  This float comes in 2 options – one that's a sort of floating bed, and one that you can pop your head through!
Get this one at Amazon.com
Giant Inflatable Watermelon 
Nothing is more "summer" than reclining on a slice of watermelon!  This cute pool floatie is 6×5 feet, and ALSO includes a drink holder. Even cooler? If you get more than a few friends on their own slices, you can create a watermelon float, linking together with the bungee cords!
Get this one at Amazon.com 
Emoji Pool Float 
Are you the friend who knows all the texting shortcuts for emojis?  Do you have emoji throw pillows?  Then you prooobably need this float.
Get this at Amazon.com 
Doughnut Float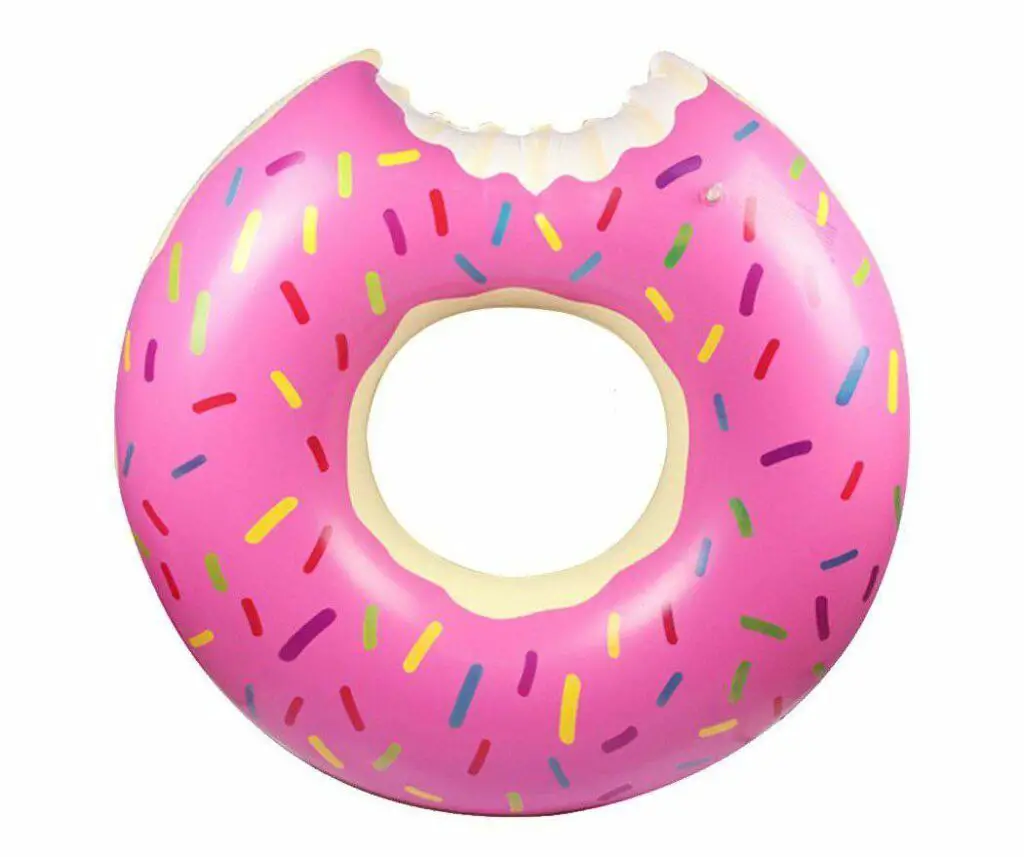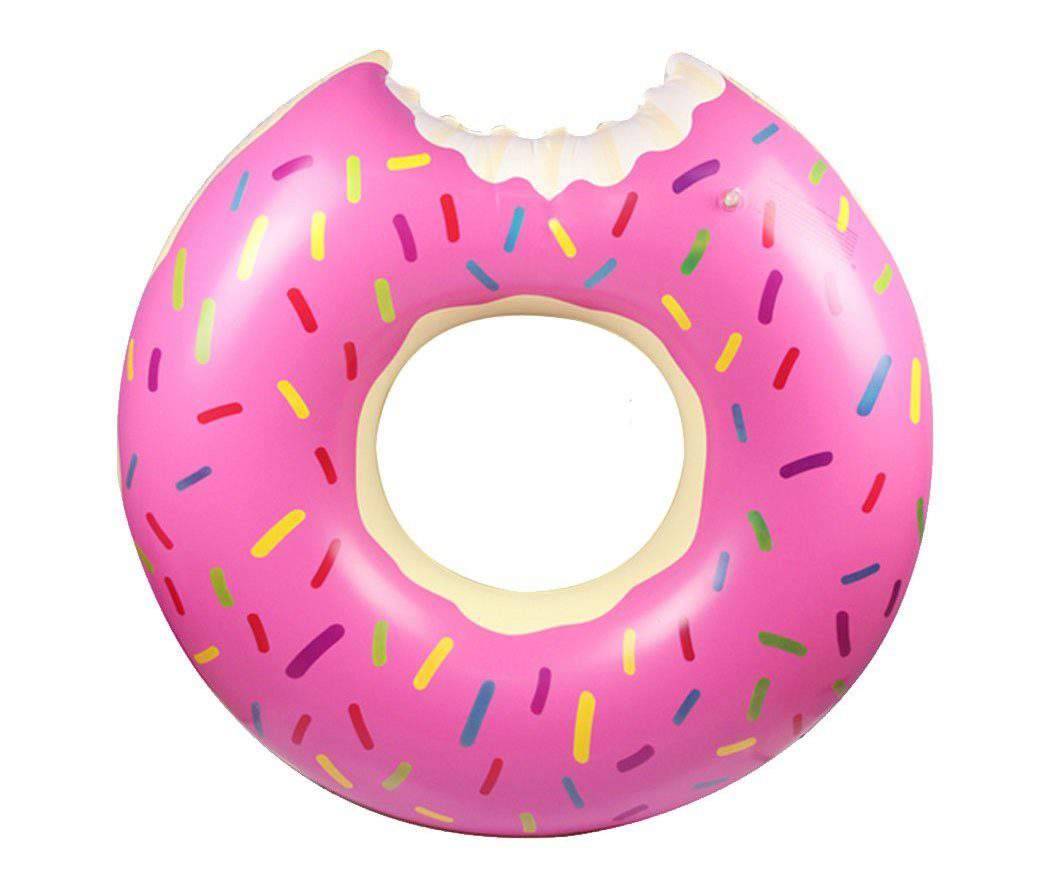 How fun in this doughnut pool float?  Great for lazy rivers at a themepark or chilling in at your local lake!
Get it at Amazon.com
Party Bird Island Peacock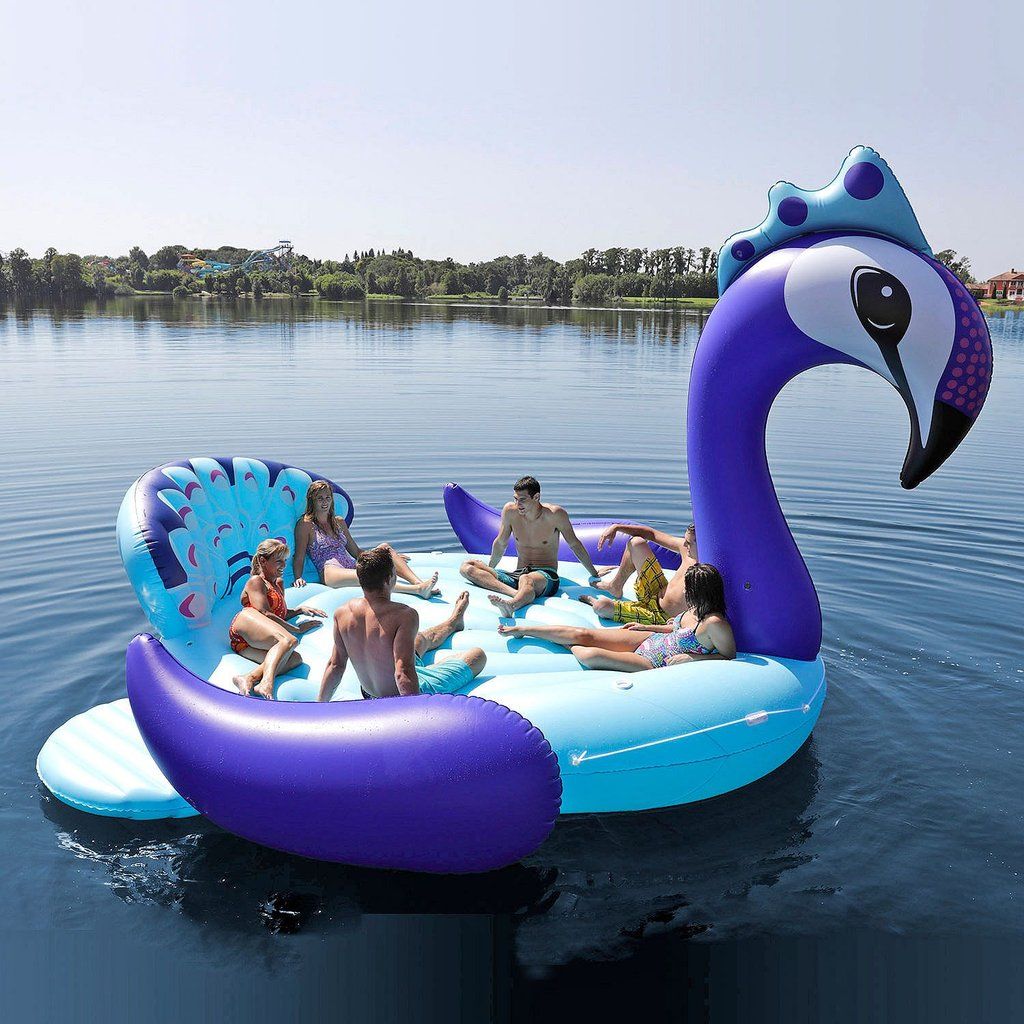 Go big or GO HOME!  Hop on this for a fun summer selfie, and float along with your BFFs.
Get this one at Amazon.com
Soooo what do you think? Are you a fan of the ones we found or do you have your own stash of pool ready floaties? Are you going to bring a few with you on our TCFCruise? Are you coming with us to Cozumel? We hope so! There are spots still available!
But in the meantime, save this for your shopping needs!
How do you feel about pool floaties?
Excited to take some pics on one this summer?  Tell us in the comments!