With Valentine's Day right around the corner, (less than one week away- but who is counting?) scouting out that perfect lingerie look can be as daunting as finding a great pair of jeans- BUT not anymore! Today, we have resources and options to choose from!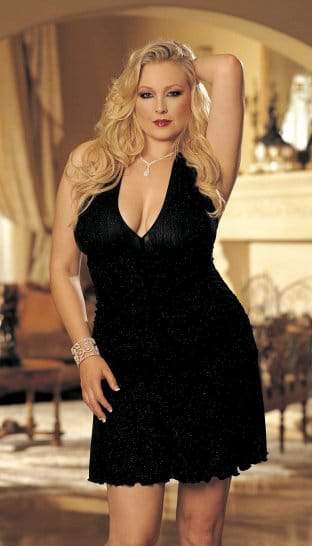 Today, we feature and invite in Deborah Friedman of plus size lingerie site,  Plus Size Plum to give us her take on the latest trends and looks for that special day! Please read on for ideas for your special Valentine's Day look!
Valentine's Day Lingerie Trends to look for:

Valentine trends for 2011 recall romantic Moulin Rouge evenings. Luxurious lace, sequins, and ruffle embellishments frame modern interpretations in high fashion delights. Sparkling corseted dresses and bustiers offer compelling and seductive options for must-have evening wear.

Classic pieces, like the Valentino red lace corset, mingle effortlessly with a Rebecca Taylor inspired reversible corset- transitioning cocktail wear into bedroom with a nod to the sixties with seamed stockings.

Purple is always an important hue for plus size lingerie.

Texture plays a key role by incorporating polka dots. That and a vibrant "Dolce stripe" menswear look in purple hues deliver a Power-woman-meets-vixen who's ready to ignite her romantic Valentine rendezvous.
With these fabulous trends, what red light specials are you heading out to buy? You can find these looks and more at Plus Size Plum!
Thank you so much to Deborah! Please visit Plus Size Plum for more details and intimate information about plus size lingerie!