Look. We all have those items that we tell all of our friends and family about, that seem to have changed our lives or have made it better… Today, is one of those days where I have to share with you a brand that I have been using for over six months that has positively changed my life. Tropic Isle Living Jamaican Black Castor Oil.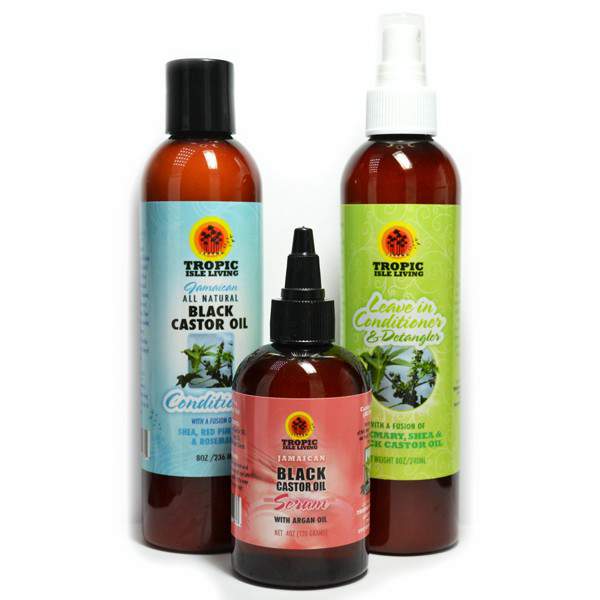 If it sounds familiar, if you made it to my #TCFTurns5 blog anniversary party, then you should have received a really cool bottle from this brand of this oil in your gift bag… You see, as I rock my weaves, keeping my scalp healthy and moisturized is key for me. After I had my hair taken down from my first use, my hairstylist was all in my behind…
"What are you using?"
"Your hair has grown!"
"Not as much shedding!"
"It's not as tangled!"
These are all the sentiments she shared with me once she took down my install. I was feeling proud as 2 years and some change ago; I had to cut off all my hair. Thanks to an unfortunate event of a woman jacking up my hair, I went back to scratch. Ha! But since then, I had been religious in using my Jamaican Black Castor Oil…
I had heard about it in a few conversations. I googled them and then bought my first bottle on their site. I am all for great oils for the body and scalp, so my first purchase was out of curiosity. Now? Now I rock out with them in various mixes and flavors…
What Tropic Isle Living Shares:
Tropic Isle Living's Jamaican Black Castor Oil is ancient healing oil that has been used for thousands of years as a folk remedy to grow and maintain the hair, for skin ailments, aches and pains, as a laxative and as a hair conditioner. It originated in Africa and made its way to Jamaica via African slaves.
Traditional uses: As a hair and scalp conditioner; skin moisturizer and healer; massage oil for aches, pains, fibroids and lumps in the breasts; a powerful laxative, and used as a first aid for cuts, wounds and burns.
My Thoughts and Love of Tropic Isle Living Jamaican Black Castor Oil
For me, it has promoted healthier and stronger hair growth. My scalp feels… GOOD. Not that it felt bad before, but since using this oil, my scalp feels in a better place. My hair has this natural sheen and feels a bit stronger…
All I know is that DeeDee has noticed a change and is impressed with my growth! WOOT! I mean there can always be other contributing factors to this, but one of the things I can FEEL is the difference from using these oils… especially as the weather changes, I need to make sure that my life stays moisturized.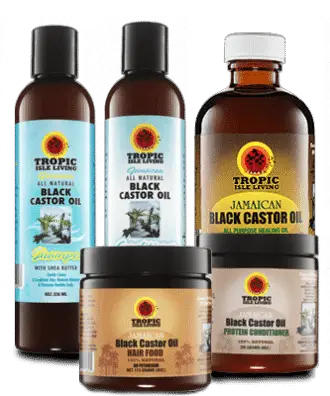 I have since restocked via Amazon, cause… it is really fast with the shipments! I even use this on my brows, knees and elbows… I mean why not? Right?
I wanted to share with you my love for an item that has been in FULL and continual use in my regimen and I had to share it with you!
What oils do you use in your hair? Have you ever tried Jamaican Black Castor Oil? What uses work best for you?