Can I share a secret with you? We all know that holidays are a great time get fancy. There are so many work parties and family gatherings to attend. One of the first things we (women) think about when a party is mentioned is what will we wear. Velvet, lace, sequins and satin are all very popular among fashionistas during this time of the year. The beautiful colors and all the shimmer really speak to the holidays and the style the we want to flaunt.
HOWEVER. If you are anything like me. You travel. A lot.
And you are excited and all of the holiday fabrics look amazing and translate into a look that is guaranteed to make a statement! BUT they can prove to be a headache at times. Why? Because all of these fabrics have a reputation for being platforms for wrinkles and static and we all know wrinkles and static are a no!
I mean, who wants suede fringe creeping where it does NOT belong, lace riding up and getting comfy with the thighs, or when you get up from your drive, having crazy creases? What happens when you pull out your pre-planned perfect outfit and it is flocked with wrinkles?
Every curvy fashionista lives by the belief that "nothing should stand in the way of our chic," especially not static cling or wrinkles. Which is why as we prepare for holiday parties this year, I am adding something to the equation and I encourage you to follow suit. This is MY secret weapon.
Have you heard of Downy Wrinkle Reducer?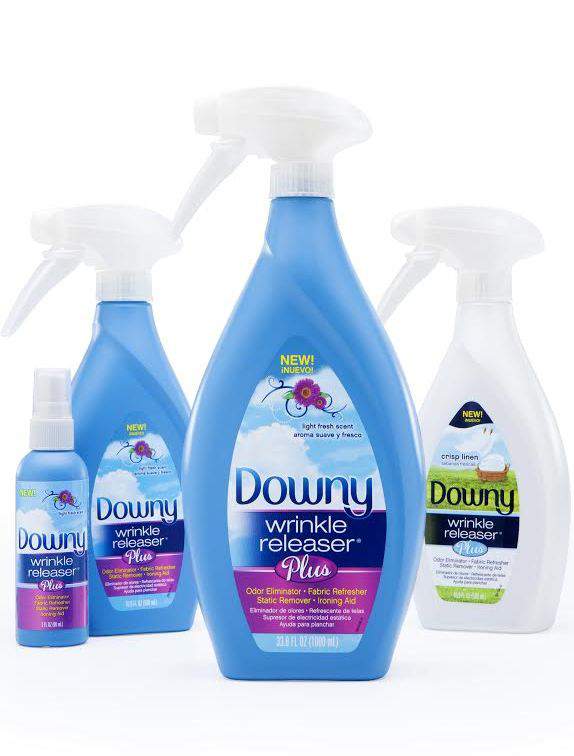 Perfect for the holiday travel situations (perfect for me), Downy Wrinkle Reducer Plus will eliminate the headache and embarrassment of wrinkles (or is this just me?) and the shock (literally) of static. This puppy can be used on virtually any fabric and it is not harmful at all to clothing.
All I can think about are those moments when I unpack a great skirt or dress that got a bit manhandled in travel, and somehow, there is no iron OR EVEN BETTER? What you want to wear will NOT WORK with an iron. With just a few spritzes, Downy Wrinkle Reducer Plus can:
Reduce wrinkles in clothing (AMEN)
Reduce static cling (HELLO!)
Add a light, fresh scent to clothing (doesn't hurt a bit)
Prevent wrinkles during clothing wear (my fave)
Not only do they have a full size option, they have these nifty little travel size sprays, perfect for when you are on the go! There mayyyy be one in the car as well as the suitcase. I don't know about you, but for me, Downy Wrinkle Reducer Plus is where it's at.
And what kind of homegirl would I be if I did not share a little tip with you while WE travel for the holidays?!
Chime in ladies, are you using Downy to eliminate wrinkles and static cling?