I love ya'll, I hope you know… Heyyyyy boo hey! Seriously. Okay so now that we are at the tail end of the year, feeling sentimental, reflective, and eager to claim 215 as our year, I wanted to share with you a few of the most popular posts (outside of the giveaways) because… duh. But these op posts are interesting!
You really loved this year and I have to tell you that some of the most popular surprised me, but if I may, let me share with you the top ten posts on the Curvy Fashionista for 2015- you ready?
Are you new to the blog? Missed a few great posts, thanks to FB? Well, check out what was the most popular this year!!
The Top Ten Posts on The Curvy Fashionista for 2014
So what are you looking for in denim? Will this season's trends sit in your closet? I think regardless of season these 7 Plus Size Denim Must Haves will ease your denim woes once you find them that work for you!
Also, have you checked out my plus size denim guide? There I break down cuts, washes, shapes and what to expect BEFORE you go shopping!
One of the things I have found is that I have been consciously pushing myself out of my comfort area, doing more IN FRONT OF the camera…
I have embraced the "Just Do It" approach for the most part! So when Retro Pinup Photographer, Makeup Artist and blogger Marla of Marlita on the Run asked me if I was familiar with her "Hello Dollface" pinup photo sessions and asked me to participate in her "Blogger Sweethearts" Shoot, immediately I hopped on her project!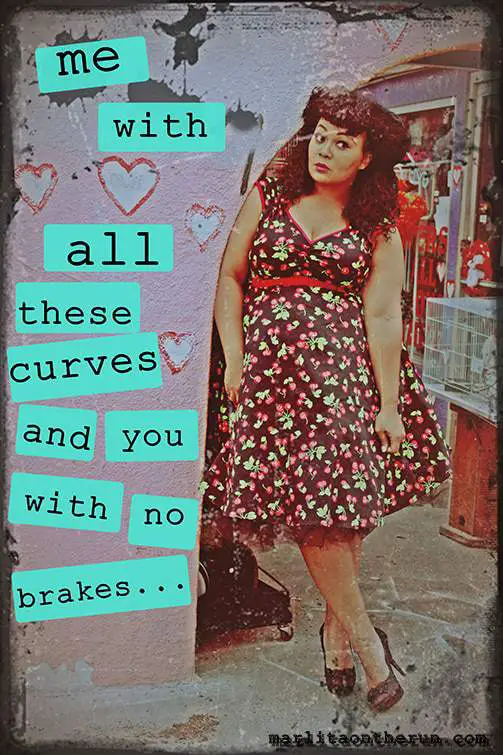 I had no idea what to expect, but I was all down for it, especially after seeing her work! I mean why not? Right?
Did you know that there are a bunch of online and print plus size magazines??
Fashion, beauty, relationships, sex, plus size news, plus size models, inspiration, body image… whatever you're looking for these magazines have got you covered.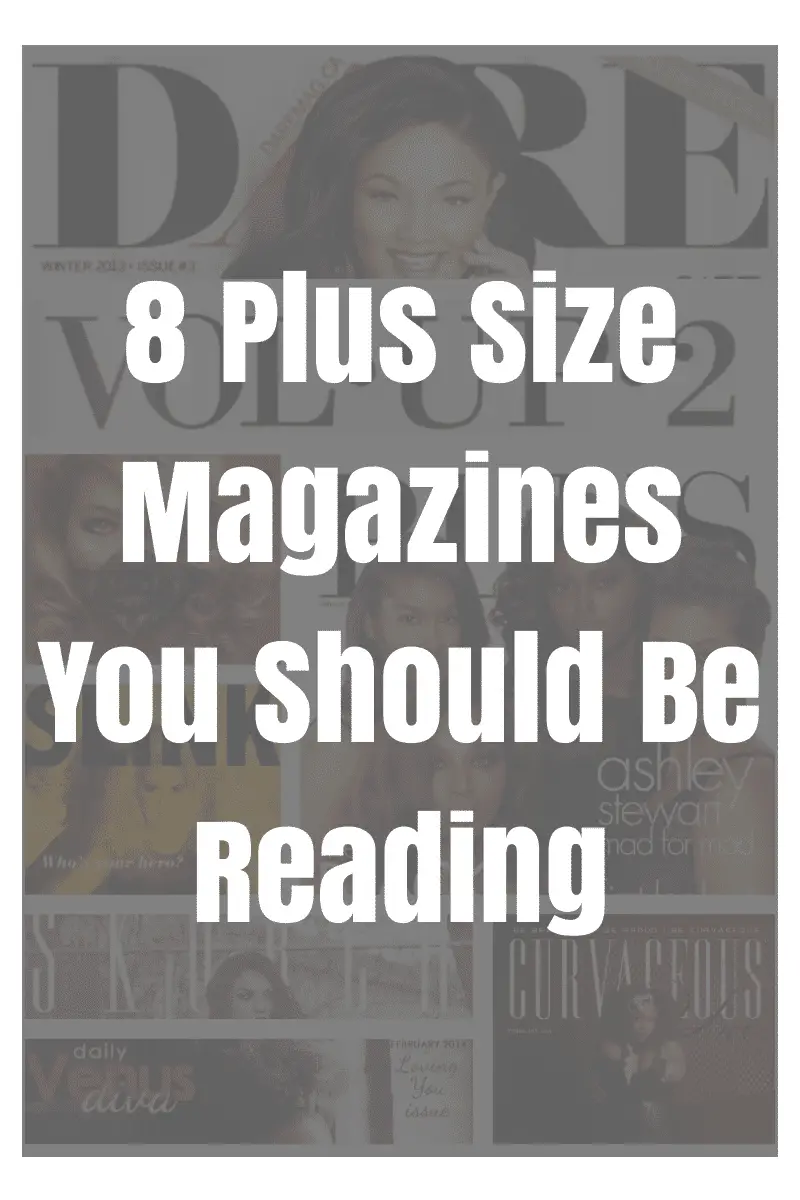 Each magazine has its own style and there's something for everyone. If you are looking for plus size editorials, personal features, news about the plus size industry, who better to tell it than the plus size publications?
They do exist and while we do not see them readily on the newsstand, they do exist- and some with print on demand options!
Contemporary plus size fashion- a segment within the plus size fashion industry that is quickly on the rise and I am here for it.
And I am not alone here in the excitement. But, as I share the designers who are giving this to us, I noticed a bit of push back with pricing and a few other details that I had to clarify and share with you, just what Contemporary fashion is… and how it contributes to the Rise of Contemporary Plus Size Fashion…
Cass contributes this fab post: As a petite and curvy woman who has been interested in fashion all of my life, I've spent more than my fair share of time poring over fashion magazines.
If you've ever read a fashion magazine or even watched "What Not to Wear," then you know that "rules" abound for creating the most flattering looks for different body types.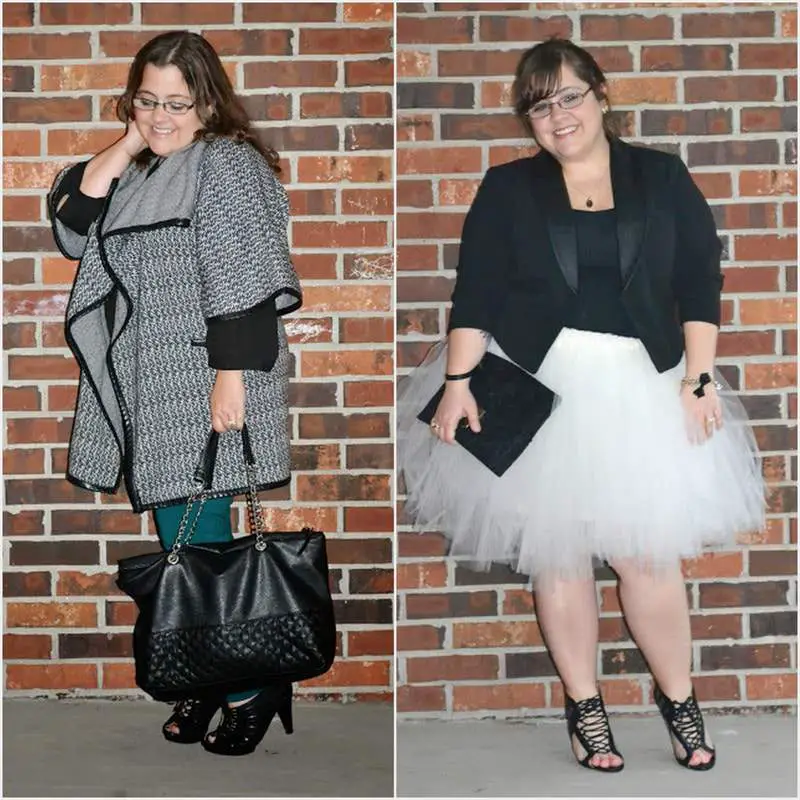 Generally, the word flattering is used as code to mean taller and thinner. So we talk 7 Petite Plus Fashion Rules to Break NOW!
You see, even while to old ELOQUII was open, we wanted more. Wanted a site that catered to the young professional, the grown and sexy, the edgy, confident plus size woman.
All things that we knew ELOQUII could be… well, the wait is over! In an email that launched me out of my bed like a rocket, ELOQUII announced its arrival and with light speed, I hopped over to the site to see what they had for us…
The old Eloquii returned, better than before.
When I saw this set, I had to have it. I made it a Gotta Have It and knew that I had to have the whole thing and had to wear it immediately. My Black and White Knit ASOS Curve Set. I have a weird obsession with black and white…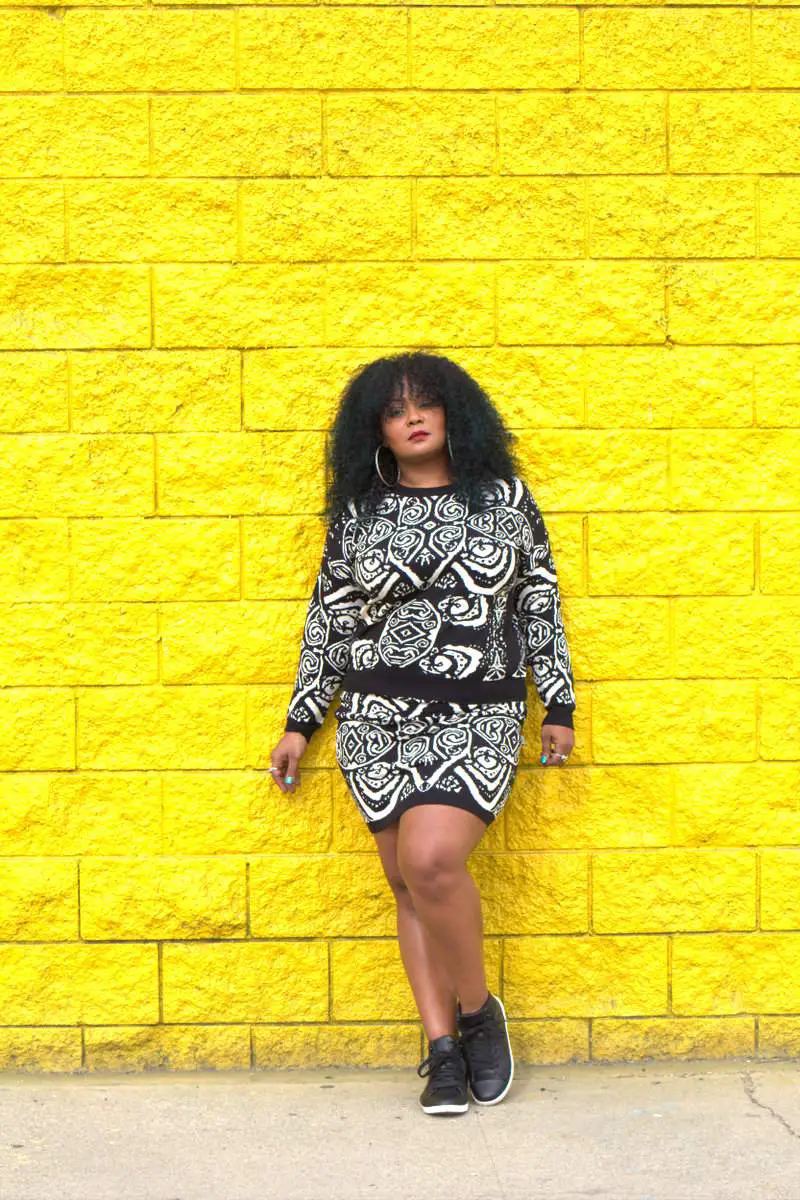 I wanted to play in this set, but since I was a bit more laid back in running around, I wanted to give it a bit more of a sporty look. I bought me some men's sneaks from Target to make this work out for me! WOOT!
DJ Contributes to our newest column: The women we love have a hard time understanding how we can love their bodies when they may not. How we can find them sexy when they see themselves as not sexy?
My experience in this scenario was life changing for her and myself.
I would ask her why do you think you're not sexy? Keep reading…
Tis story of the Fat Heffalump blog and fat activist, Kath Read, telling the story of being photographed in public by strangers incensed us… Not because they thought she was awesome and gorgeous and just couldn't resist asking her for a photo, but because they wanted to make fun of her size and the way she looks and sneak cell phone pics of her.
WHAT. THE. F***????!!!
Seriously??? Where they do that at? Strangers have even shouted "Fat B*tch!" at her as she walks by. My blood was boiling reading this story.
I love how these top ten posts run the gamut of style and topics! I love how these posts reflect the variety of life that you have and live as well!
Did I miss one of your faves? Which was YOUR favorite post on the blog? Let me know what you think!