I do not know about you, but the holidays can be an extremely romantic time… Maybe this is the romantic in me, but with all of these sappy holiday movies, it does have me feeling a certain way. (I'm just saying) Any who, as if we need a reason for some segzy time plus size lingerie, and being that we are all mostly grown, I have to share with you a few great finds shared from THE plus size lingerie destination, Hips and Curves lingerie options from their holiday collection!
To help you out as things heat up, plus size lingerie retailer, Hips and Curves has a few suggestions for you and for your loved one to gift and receive for this holiday season!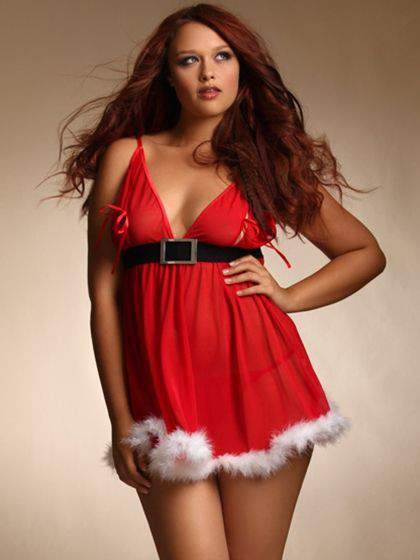 Besides, even if you do not have a loved one, you love yourself right? (even if you are on the road to loving yourself) Spoiling yourself and your loved ones is always a good and fun thing! At least I think so! So check it out!
Likes something? Just click the pic or the name and it will take you right there!
The Hips and Curves Lingerie Holiday Gift Guide
Burning Bright This Festival of Lights
They say the hottest flame burns blue and white, so use these blue pieces to make their blood boil this Festival of Lights.
Bella Taffeta Light Blue Corset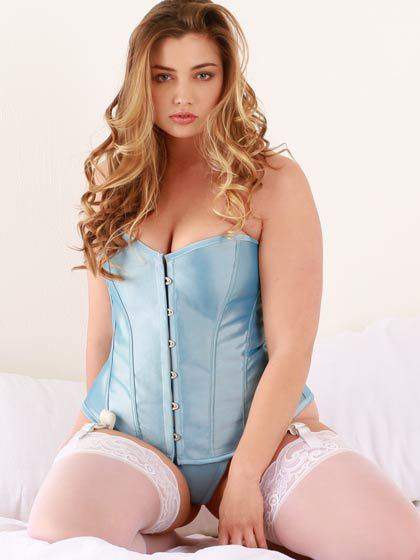 Blue and White Lace Trim Satin Teddy
Bronwyn Steel Boned Corset
Metallic Trumpet Tulle Mermaid Skirt
Strappy Stretch Lace Panty
Mrs. "Claws" Made the Naughty List
When Mrs. "Claws" makes the naughty list, Santa may have to celebrate. Show that special someone how being "Naughty" can be "Nice" with these red holiday themed styles.
Sexy Santa Tie Cup Babydoll with Marabou Trim
Soft and Comfy Babydoll in Red and Black
Fold Down Lace Bra in Black and Red
Mon Amour Charmeuse Corset in Red
Red Short Sleeve Nightshirt
Gifts For You or the Person You Love
The holidays might be for giving, but wearing these pieces will give a special gift to the person you love, or make a perfect present to show that special someone you care.
Red Satin Chemise and Robe Set
White Lace Trim Long Satin Gown
Black Marabou Babydoll With Rhinestone Heart
The Getaway Gift Set
Chocolate Body Fondue
What do you think of these picks? Looking for a bit more?
Well, please do head on over and peruse allll of the fabulous plus size lingerie at HipsandCurves.com!
And they do ship internationally as well as carry up to a size 6x in selected merch! So here's to segzy time for quite a few of us!
What do you think? Are you loving this holiday gift guide?