We haven't slowed down with the giveaways! Nope! We are still going strong! And today, I thought it really cool to reach out to HauteLook to hook FIVE of you ladies up.
If you haven't shopped at HauteLook, you are seriously missing out. I am on this site weekly, scoring the best deals from clothing to shoes to jewelry to things for my niece Zoee! I am not exaggerating either. And add to this that HauteLook is part of the Nordstrom family? You are sure to snag some stellar finds!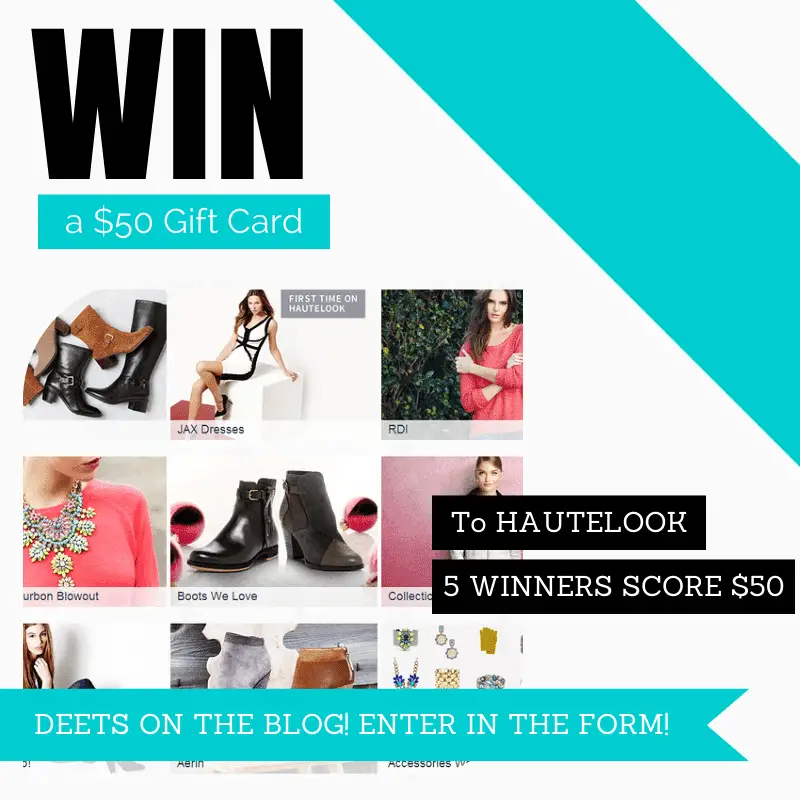 With their newly added plus size events, I can see a few Rachel pally and Vince Camuto pieces in your future! Or, in mine, rather. LOL. So, as we celebrate the blog turning Five (DUDE this is amazing), I reached out to them to fashion a playful giveaway… are you ready?
FIVE readers will rock out with a $50 credit to get to shopping with HauteLook! FIVE of you lucky readers will score!
How do you enter?
Well, all you have to do is follow the steps below! The more actions you take, the more entries you earn! How can you tell if you are eligible to enter? Well, check to see if HauteLook ships to your country! If they do, then you can enter! Australia and Canada– YOU CAN ENTER!
You have until December 24th (yes, I know, Christmas Eve) at 11:59pm PST to enter! SO move fast so you don't forget!
What would you use your $50 towards in the HauteLook Giveaway??
Don't forget, there are other #TCFTurns5 Giveaways going on!
Click the blue link to check out the others after you have entered this one!
Good Luck!