What's your signature scent? Have you tried Commodity? A few weeks ago, I asked you on Facebook about a new scent to play with and try. Some of you gave me some great alternatives, and then one of you, hipped me to Commodity and immediately I was intrigued.
So I hopped over to the site, checking out and trying to understand JUST WHAT WAS this "Commodity." I needed to know how this worked… Quickly, I tweeted them and was able to chat with the founder, Kylo who shared with me that Commodity was recently fully funded via Kickstarter! How COOL!
You see, Commodity was created to CHANGE the fragrance industry and they do this by a new service called 'Scent Tailoring' that makes it easy to find a scent you love.
Cool right? I mean, finding a new fragrance can be almost as daunting as dating… for reals. Hence my question to you and the varied replies!
"Right now, finding a great fragrance is a complex process. The choices are overwhelming and the in-store experience is confusing. The problem is, after sampling a few fragrances our nose gets tired and can no longer distinguish what we're smelling, it's a guessing game. Let's change this.
To overcome this overwhelming process, the team at Commodity spent the last year developing beautifully crafted scents and a unique online service with fragrances that finally fit us! So, Kylo shot me over this video, and I have to share it with you! Cause, well, it is really cool- this concept!
So how does Commodity work?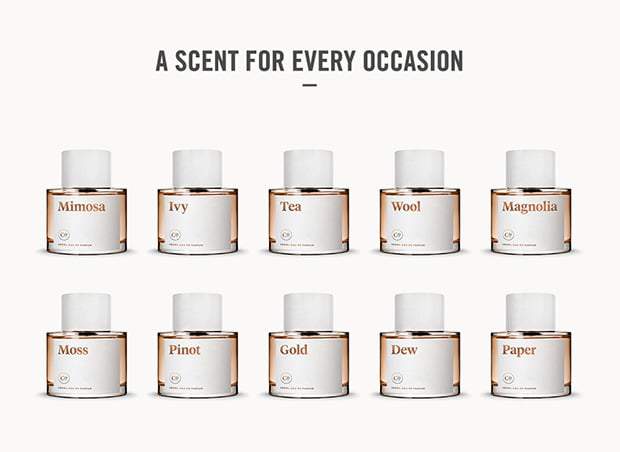 Well, firstly, you fill out a cool profile. They shoot you over some samples, and after you have referred a few folks, you get to take a sneak peek and/or with enough referrals, you get 40% off your first full size bottle!
I am always open to trying new items, and I have already received my samples! While I am over here testing them out, I suggest that you head on over to Commodity and check them out! Sign up too!
What do you think? Have you ever wanted to switch up your fragrance but got overwhelmed by the process? Sound off! Let's talk about it!