Happy Memorial Day, curvy babes! So, we've already given you the scoop on plus size Memorial Day sales and deals — now it's time to give a roundup on styles!
Other than the best time to buy mattresses, everyone knows Memorial Day marks the unofficial start of the summer. Yes, the calendar says late June (for summer solstice), so maybe we're just eager to get this sunny fabulous life started earlier!
The Freshest Plus Size Memorial Day Finds
Memorial Day is similar to the 4th of July where red, white and blue are the primary colors, but of course, you don't have to be all about the flag. There are many ways to become the belle of the barbecue or the cookout cutie, and we wanted to serve y'all some inspiration for these plus size Memorial Day looks!
The Look: The White Party Princess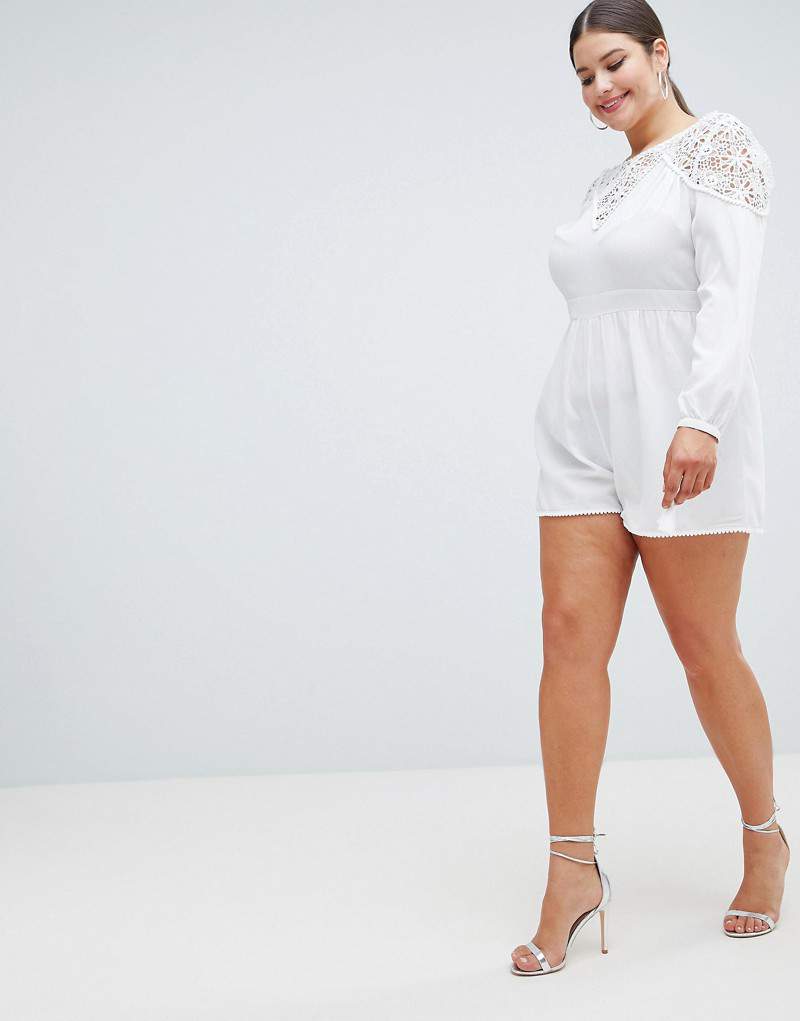 Though they are a headache when you have to go to the restroom, rompers are just so damn cute! There are so many thing you can do with a romper — dress up or down — and that's why we love them! Summer means a lot of things, but one major thing is: white parties. Get into this crisp white romper with lace detail at ASOS.
Check out the romper here on ASOS.com.
The Look: Denim Debutante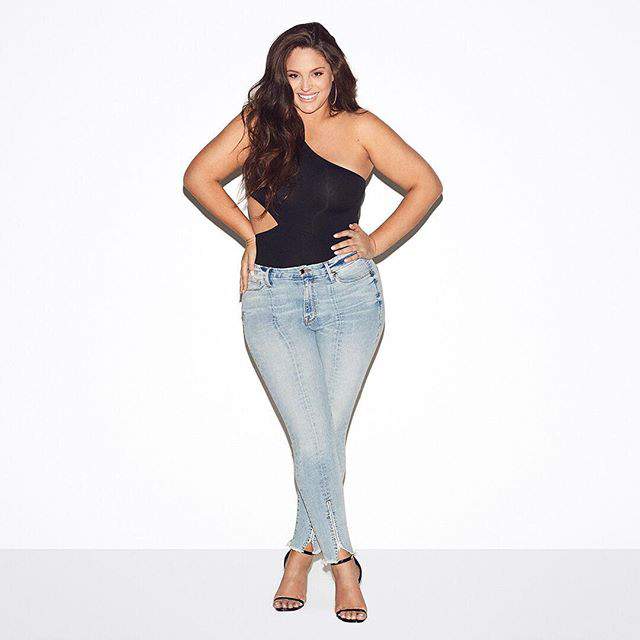 Other than July 4th, Memorial Day is probably the most American holiday and what is as American as a pair of jeans? This particular pair isn't any ol' pair of jeans; however, it has a front sem that s soooo sgzy. Love it! Cop a pair of these cute jeans at Good American.
Check out these jeans and others here at GoodAmerican.com.
The Look: Maxi Dress Maven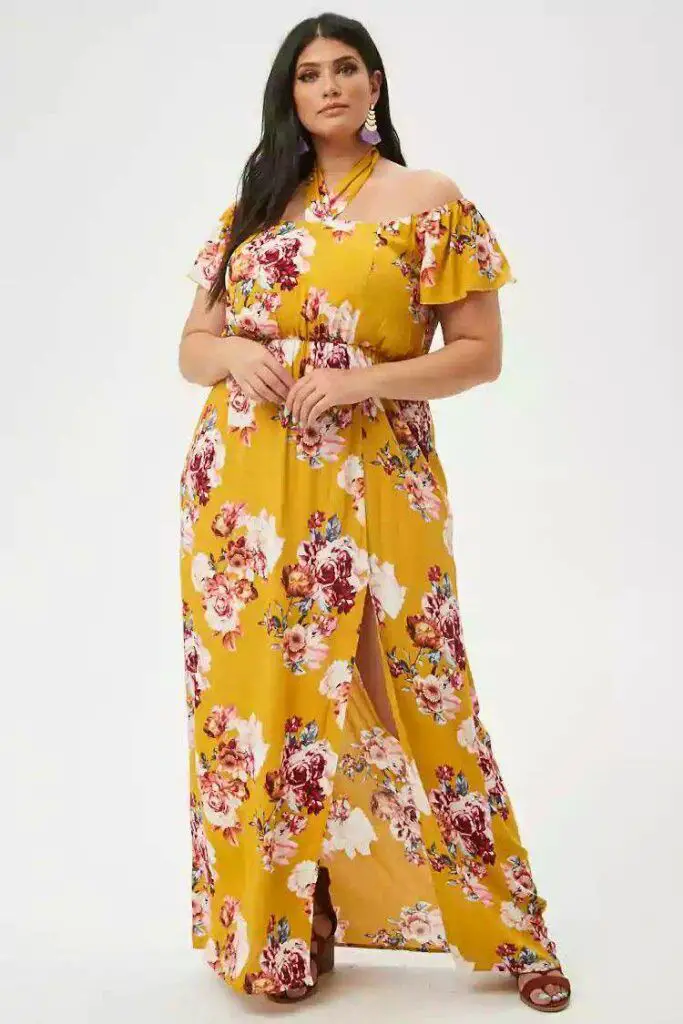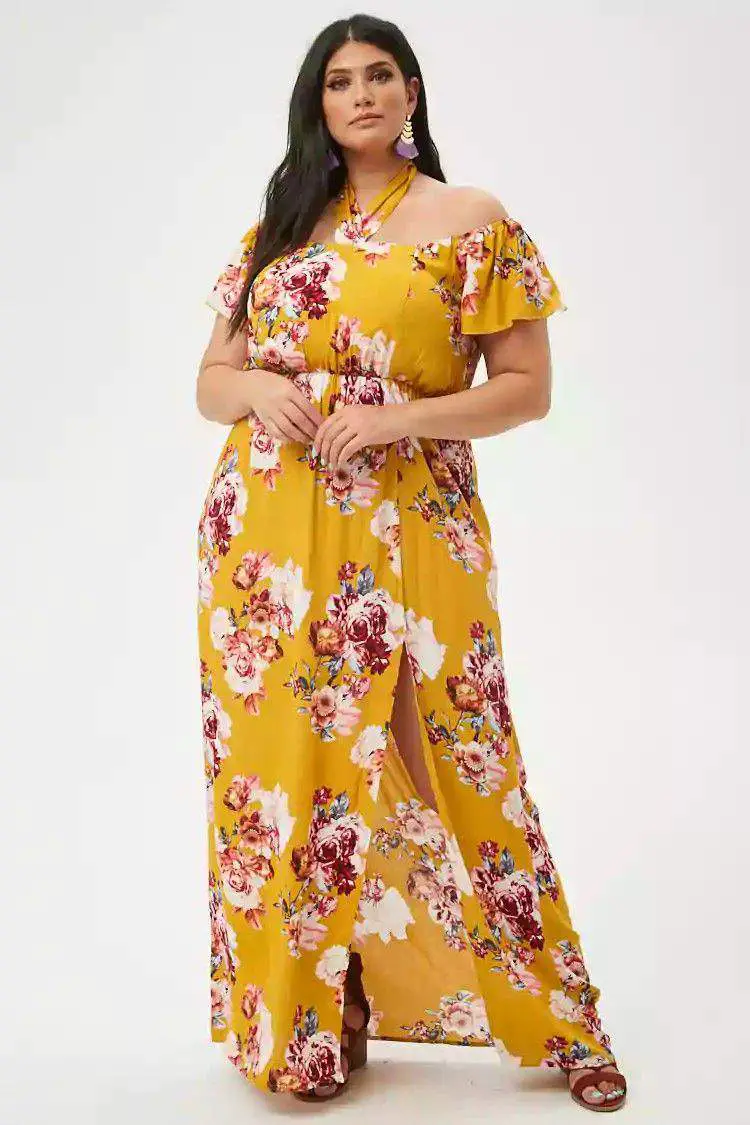 Maxi dresses are a Godsend as it is the perfect combination of comfy and cute. Your summer isn't complete without a good maxi dress or two, and we love them because there are so many colors and patterns and prints to choose from. Get into this golden mustard flower print at Forever 21.
Check out this maxi dress here at Forever21.com.
The Look: Lady In Red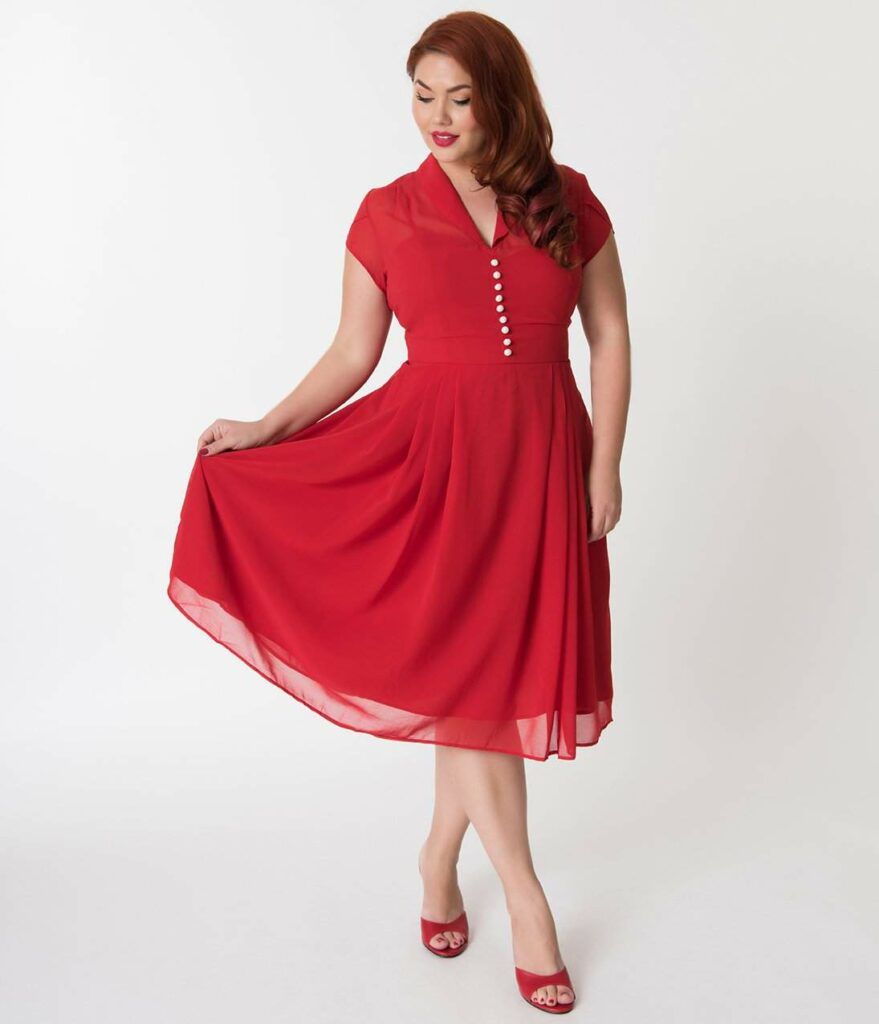 It's a well-known fact that wearing red makes all eyes dart toward you when you walk into a room. It's science or something — look it up! Since red is one of America's colors, we found a cute a flirty way you can start the summer. And you can twirl in it! Always fun! Cop this flirty dress at Unique Vintage.
Grab your red dress here at UniqueVintage.com.
The Look: Red White & Boothang
Where To Get It: Ashley Stewart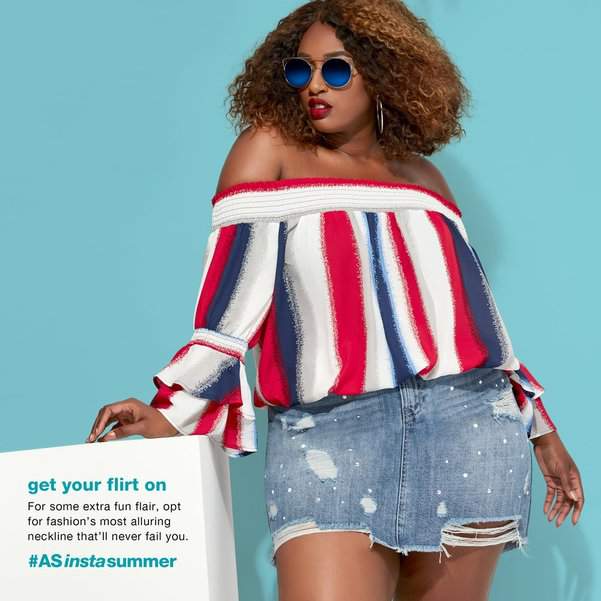 Kill 'em with the shoulders! If you're looking for that traditional red, white and blue look but don't want a boring t-shirt, this top bares the shoulders and has bell sleeves. Double the drama! Get this off-the-shoulder at Ashley Stewart.
Shop this look here at AshleyStewart.com.
So, that's just a taste of summer style! What other looks are you planning to wow folks with at the cookout!
Let's get ready for summer, ladies!