When it comes to plus size lingerie and loungewear, the holy trifecta is "effortless, sexy and comfortable." However, for us plus babes, that trio of adjectives oftentimes misses us. But giving us a few more options with our plus size lingerie game is The Fitting Curve!
When catering to the plus size shopper, not only does "effortless, sexy and comfortable" have to apply, but we a few more needs to this. We also need "fit, form, and function." Many times, brands launch without this in mind for us. I mean, us plus size girls love sexy time for ourselves or with our partners, too!
That's why The Fitting Curve's debut collection is a huge deal! Founded by Kelly, Helene and Stephanie, The Fitting Curve is a 100% women-owned and black-owned brand. They know the significant meaning of inclusiveness and made sure their collection did not miss a beat.
Kelly, Helene and Stephanie wanted to make sure they created a brand that provided plus size lingerie options for a diverse community of folks, whether they're wearing something "just because" or heading to a special occasion, such as a wedding!
Our Faves from The Fitting Curve Debut Collection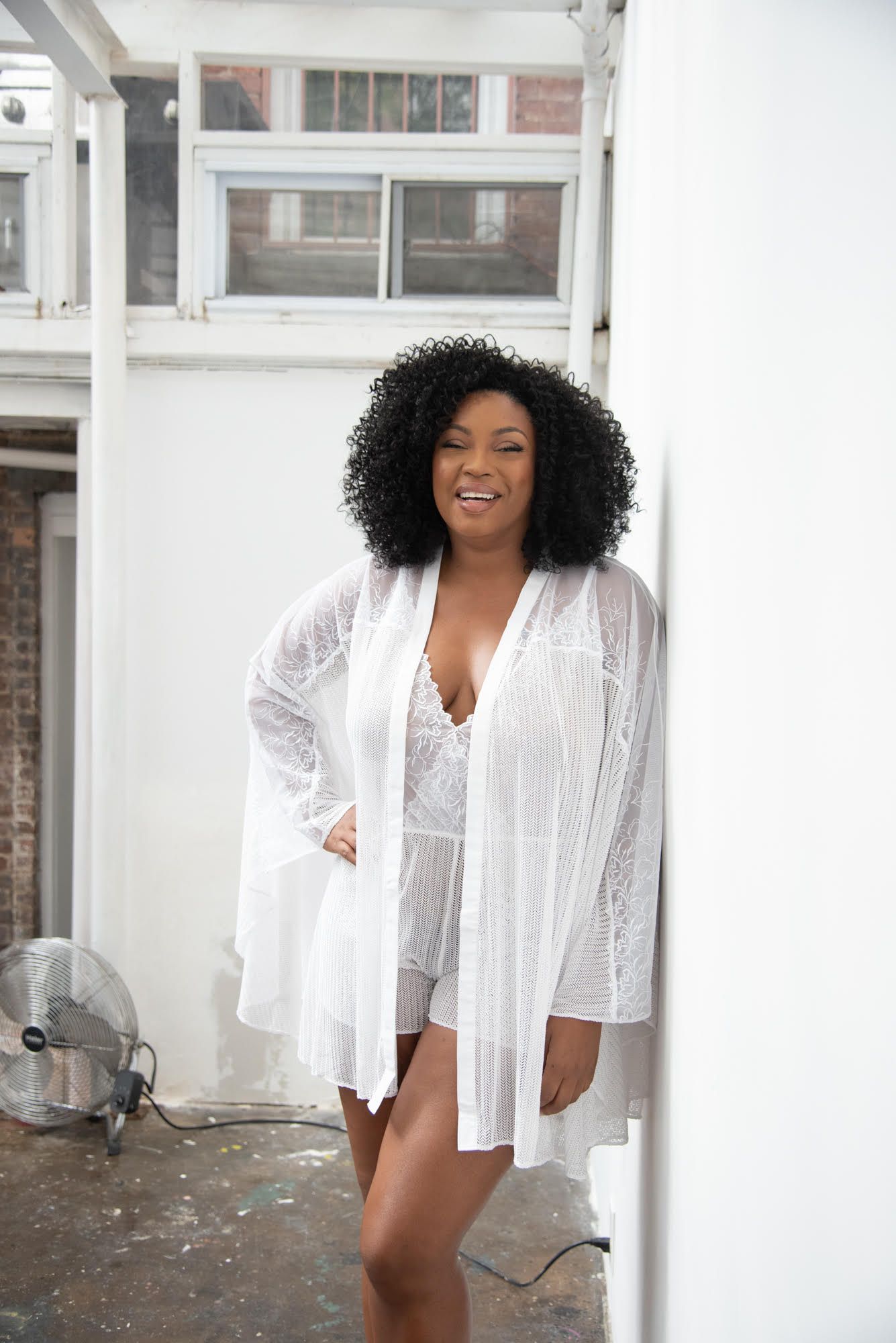 "We do what we do, simply because we love it. We love helping women of all ages, broadening their horizons in the wide world of undergarments and most importantly making them feel confident in something that can normally beshrouded with insecurities," said co-Founders Kelly, Helen & Stephanie. "We believe we came into this venture with all the right intentions. We want to share what we learned over the years with other women, build up their self-esteem and make them feel fabulous."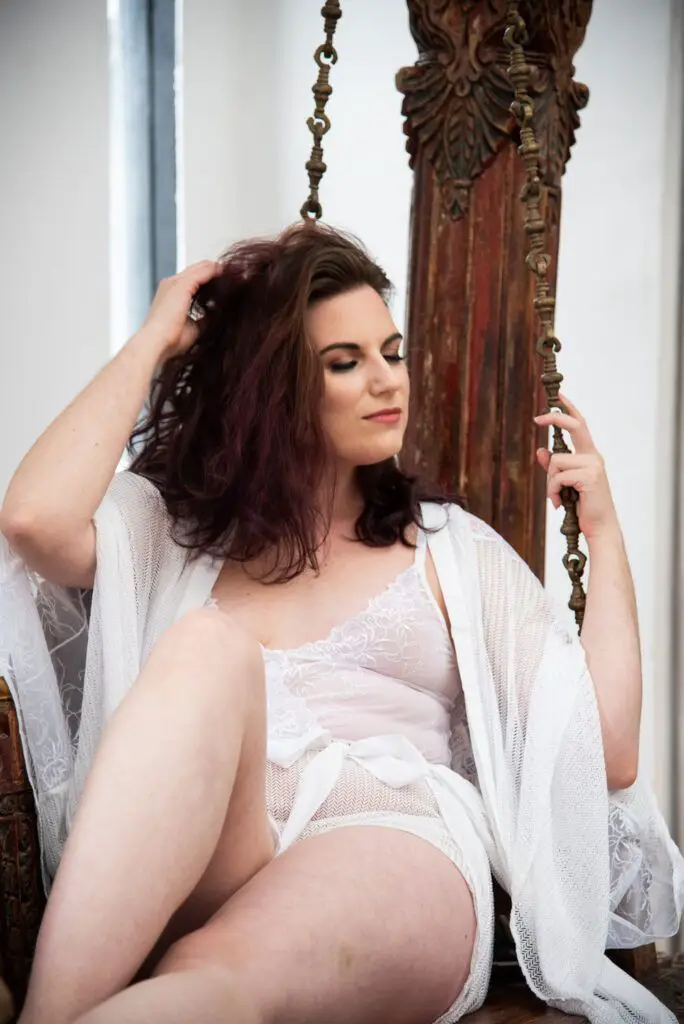 The new collection features an array of lifestyle loungewear and lingerie. The Fitting Curve Collection includes robes, slips, playsuits and bodysuits with a special flair! Even more touching, each piece is named after close friends and women who have inspired the co-founders over the years.
How cool is that?!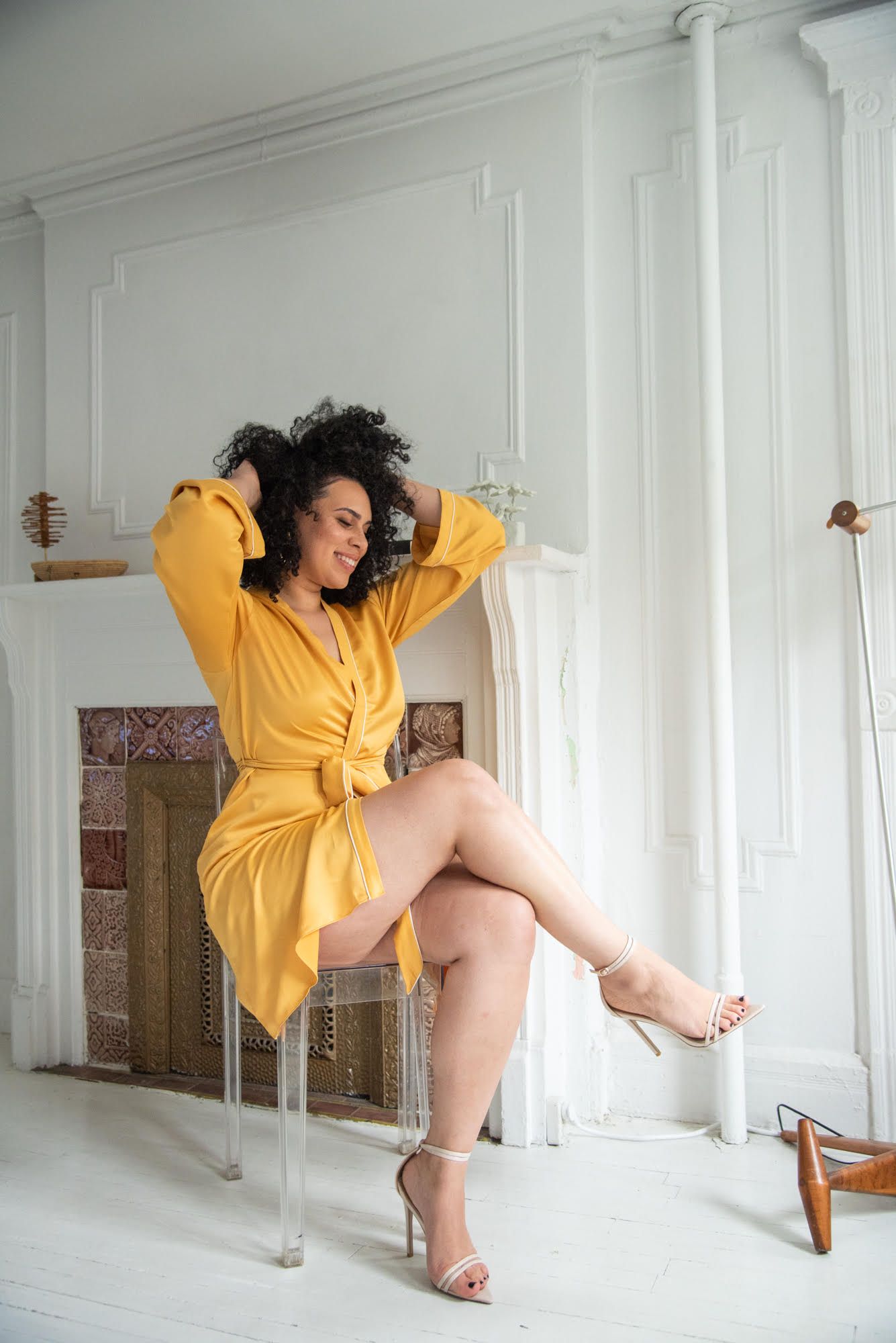 At the launch of this collection, the brand wanted to make sure we could have in on the fun too! With sizes ranging from a S through a 3XL, bra cups that go up through a J! The debut collection's pieces range from $90-$190.
Not too bad at all!

But if you want to have a memorable in person experience, guess what?! New York babes who want to see and try the pieces in person, can do so at their shop in Rockville Centre, New York!
We are little jealous of this…
To check out and cop some new lingerie and loungewear, hit up TheFittingCurve.com!
The Fitting Curve boasts over 40 brands to choose from! So, let's get comfy and talk about our favorite plus size lingerie and loungewear!
Ladies, what do you think about The Fitting Curve?
Any favorite pieces?