With her exuberant sense of fashion and refreshing attitude, last week's feature of British blogger Nancy of Sugar, Darling? was a fun one! This week, we move southeast to Italy to learn more about Camilla of Paillettes & Champagne.
Through her blog, Camilla muses on personal style, shares her extensive travels, relays the newest in hair and beauty, and offers tips on seasonal and occasion-specific dressing. Camilla of Paillettes & Champagne is a plus size blogger YOU NEED TO KNOW!!!
Meet Plus Size Blogger, Camilla of Paillettes & Champagne!!!
Blog: paillettesandchampagne.com
Age: 32
Height: 5'7.5″ (1.72 m)
Location: Italy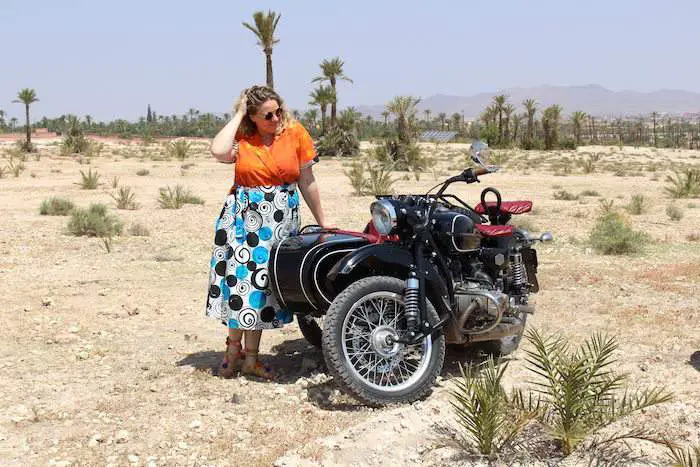 How long have you been blogging? Since 2010
What or who inspired you to become a fashion blogger? What led you to it?
My sister told me that I was perfect to inspire plus size girls to dress in a stylish way, and she suggested that I start a blog… it was the very beginning here in Italy. Then, I was inspired by the supermodel, Robyn Lawley! After I started my blog, I began also to discover other plus size blogs all over the world that inspire me every day.

Do you blog full-time, for fun, as a hobby? Share your evolution!
Now, the blog is my full-time job. When I started, it was just an hobby, a way to discuss fashion and lifestyle things with people all over the world and to discover new things. Then I put all myself in it, and I'm pretty proud of all the work done. But I can say that it's always been fun to blog, and I have fun even now doing it!

What is your favorite asset? Your legs, arms, waist? How do you play that up?
I think my legs: in fact I often wear skirts and dresses, and I like to show them. I also like my eyes, and I try to play with makeup and, always, a big dose of mascara!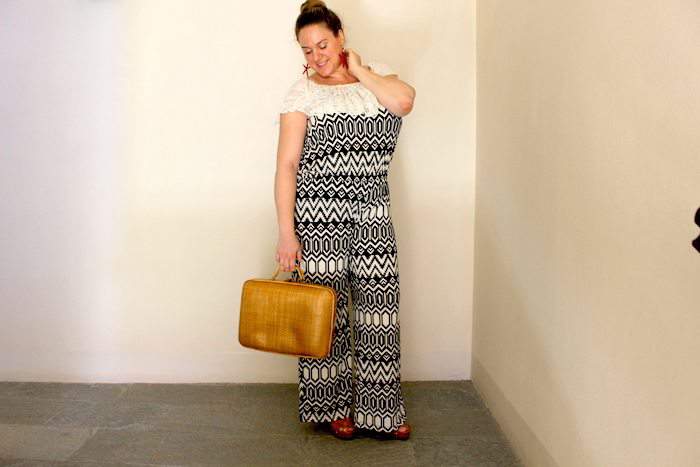 What are the challenges, if any, you face regarding being plus size?
When I was at high school, I was always judged for my large bust… it was quite annoying that all boys always looked at it, and I was so embarrassed. So, I began to wear only large t-shirts, to try to cover it and I tried also to stand aloof to not to attract attention. Then, when I moved to Florence during college, I realized I just don't care about people, and I started again to dress as I like and I felt so good!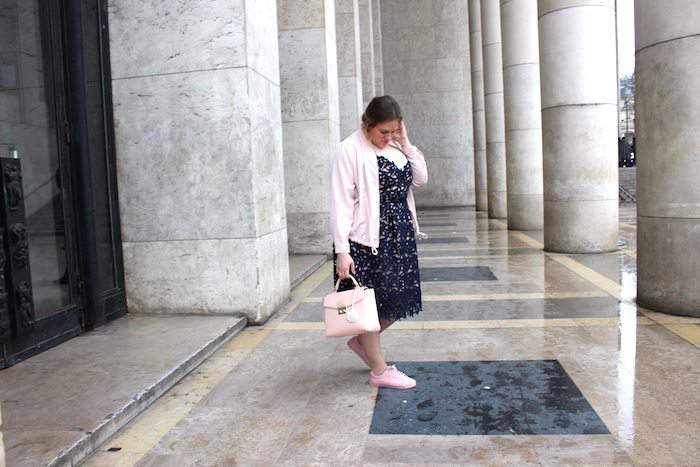 What's your favorite thing about being plus size?
The people I meet and the whole community that is being created in support of acceptance of self.

What's your favorite thing about being a blogger?
When I receive emails or direct messages from someone I've never met before who lives thousands of kilometers away from me because she want to tell me that my words and looks have, in some way, changed how she feels about herself.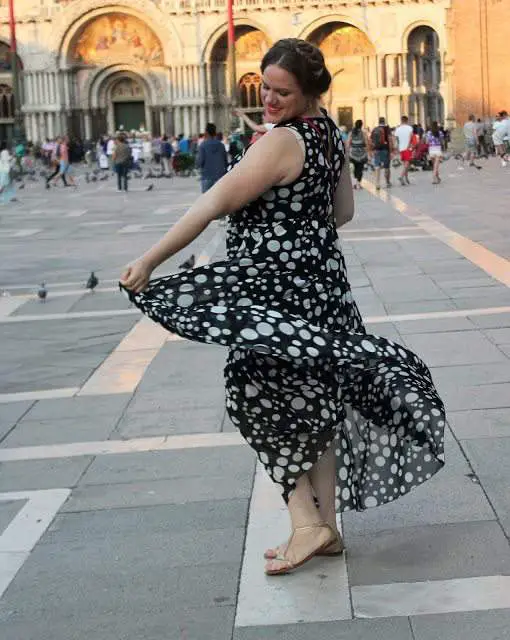 Who/what are your favorite designers/brands?
I have to say that in Italy it's just now that the plus size options are quite acceptable, so I learned to buy on the web very soon! My favorite brands are Asos Curve, Violeta, Evans and the Italian luxury brand Marina Rinaldi for special things!

Describe your personal style.
I have a very feminine style. I like to mix iconic pieces with the latest trends, and I have an unbridled passion for bags and shoes!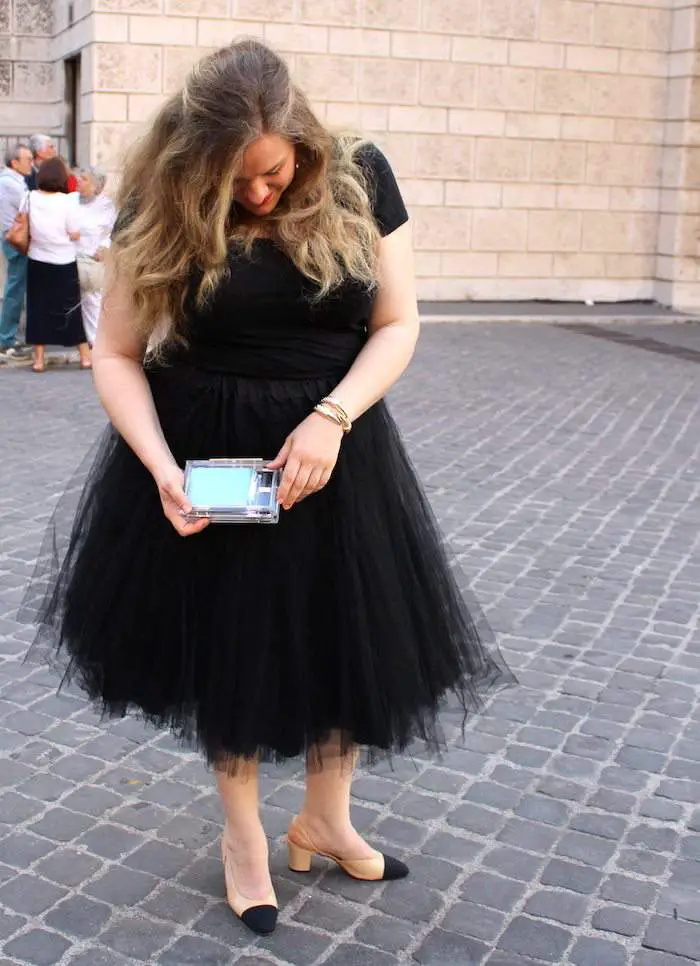 Which bloggers inspire you? Plus or straight size! Any bloggers currently on your radar?
Tanesha Awasthi, Nicolette Mason, Gabi Gregg, Rosie from The Londoner, Blair from Atlantic-Pacific, Emily Johnston and friends, Lucia from LegallyChic, and Luciana from Lu zieht an.

What do you think about where plus size fashion is today versus a few years back?
Versus a few years ago, it is really better, but I think there is a lot to do yet. It's still frustrating that we need plus size labels and that plus size sections are normally very small compared to straight size, but I think we could work on it!

What do you think or hear from readers, is one of the biggest myths about plus size fashion?
Normally to a plus size girl, people say, "you have a pretty face" if just you lose a few pounds …instead, you can have a beautiful body even with a plus size, it all depends on global harmony of the body! I know many plus size girls who are much more healthy and toned than other skinny girls. Then, there are the classical myths to debunk such as you can't wear shorts, bikini, stripes, etc.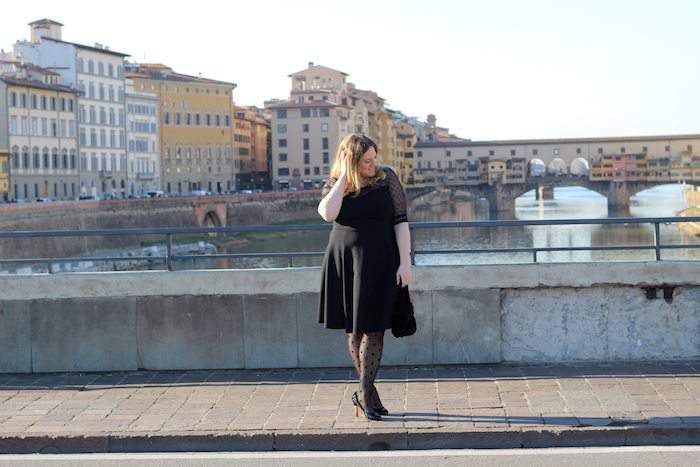 Are you working on anything or have anything to share?
I have some exciting projects happening in the next few months, but I can't talk about them now! So, I think the best thing is to keep an eye on Paillettes & Champagne where I'll tell you all soon. Meanwhile, you could also check my last collaborations with Evans and Marina Rinaldi!

Lastly, what does Curvy.Confident.Chic mean to you?
It 'a way of thinking, the confidence to be comfortable in your body and to know That you are beautiful no matter what size you wear!

Do you dig her style? Which look is your fave? Let's talk about it below!!
Want to be featured?
Make sure you fill out your deets here,
so that we can feature you!
Looking for more plus size blogger style inspiration?
Make sure you check out all of the other plus size blogger spotlights!