Now, some of you may be asking yourself, why a fabric guide? Well to add to the ever developing and growing segmentation of plus size designers (did you read this?) and the attention that the plus size woman is getting, it is only right to share with you more tools to help you navigate the terrain of plus size fashion.
The timing of this is grand as we are between seasonal transitions (August already kicks off the back to school deliveries and pre-fall!)! When I laid eyes on this guide, immediately I hit up Chastity and thanked her for this and asked her if I could share! You see the more you know BEFORE you shop, the better the experience, the expectations, and the wear!
So without further ado, please take a peek at this and let me know what you think!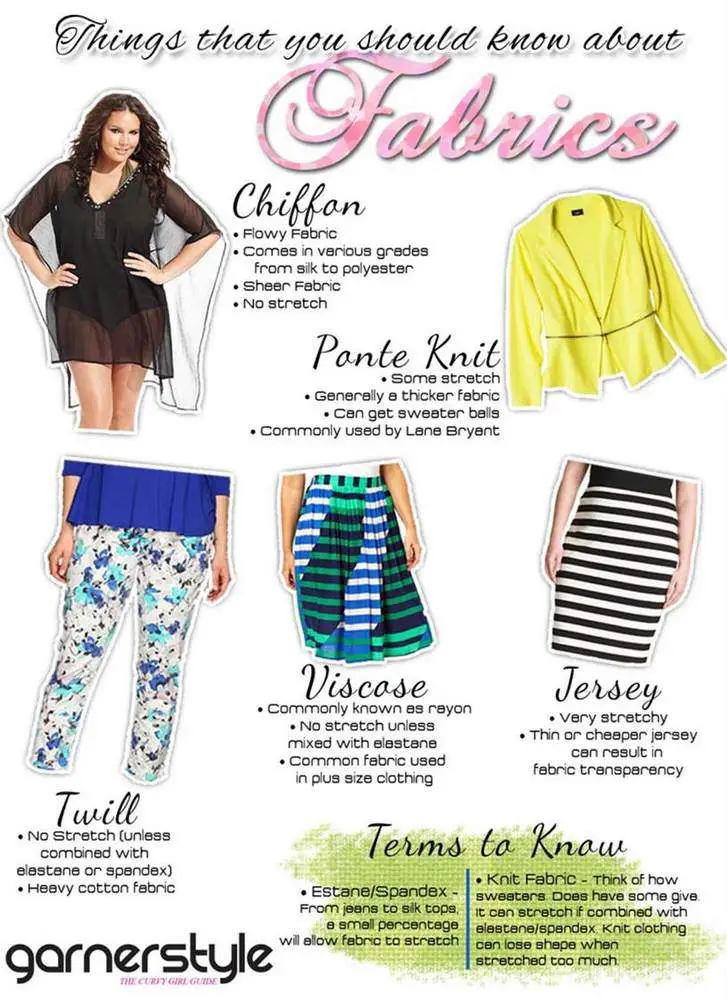 WHY should you care about this?
How many times have you ordered something and was only left to be surprised, disappointed, or irritated about the fit or wear? Fabrication, second to fit, is soooo important to your garment. The fabric determines cost, quality, and wear of your favorite new item… It is important to understand and familiarize yourself with these, especially if you run hotter, are budget conscious, or are allergic to certain fabrics!
I am such a fabric girl… I need things to feel amazing and to drape nicely… so this happily speaks to the geek in me…
Does this help? Have you ever paid attention to the fabrics when you buy? Has this ever affected your choices when contemplating a purchase?