We've reached the very last Tuesday of April, Curvy Fashionistas & Fashionistos! Of course, you know what that means… We have one last edition of You Oughta Know, our series of indie designers and brands that are doing some amazing things in plus size fashion, to share with you this month!
Last week, we ventured to the land down under to peruse the posh pretties of Meri by Design.
This week, we're heading back to the USA, New Jersey in particular, to reacquaint ourselves with a plus size clothing brand that is no stranger to The Curvy Fashionista. New Jersey!
Home of Bruce Springsteen, Princeton University, Queen Latifah, and today's You Oughta Know pick…. meet TruDiva Designs! It's been a moment, so we thought it was high time we catch up on everything that's new with the brand. For those of you unfamiliar with the brand, consider this your refresher course!
TruDiva Designs by Veronica L. is the brainchild of Veronica Lipscomb. Like many of the diva/entrepreneurs featured in this series, her story began with a genuine desire for change in the plus size industry she was a consumer of.
You Oughta Know: TruDiva Designs by Veronica L.
So many of us resign ourselves to the items given to us on the racks. Not Veronica. Not at all. She was truly dissatisfied with the clothing she was being told were her only options.
Veronica decided that she didn't have to shut up and shell out her money for sub par plus clothing.
"My main inspiration was, going to department stores and boutiques, finding ill fitting, lackluster garments. They weren't sexy and, the fabrics didn't flatter the curvy form. When women wear TruDiva, I want them to feel confident, and sophisticated."
It is this particular type of ingenuity that makes TruDiva a force to be reckoned with in the field of plus size fashion. Creating designs that dare the world to look away, Veronica's fashions are not for the faint at heart!
She believes that every woman should get in touch with her inner diva from time to time, and TruDiva Designs can be the catalyst for this occurrence!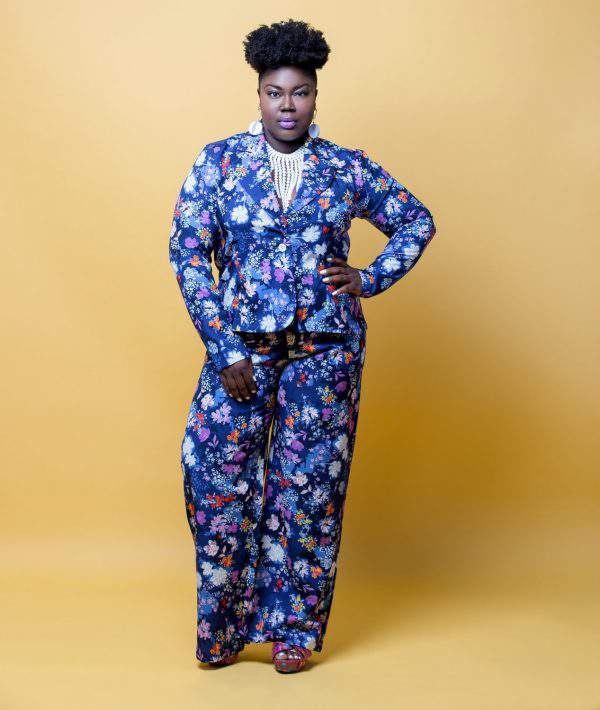 I love when I read stories of women rising to the challenge and embracing their destinies, don't you?
Possessing clearly a divine gift for design, Veronica launched TruDiva and began stunning the world of plus size fashion with clothing that illustrates her impeccable attention to detail, superior construction and her use of rich, luxurious fabrics.
Rocking TruDiva, you will stand out in the crowd, and that's high-key the point!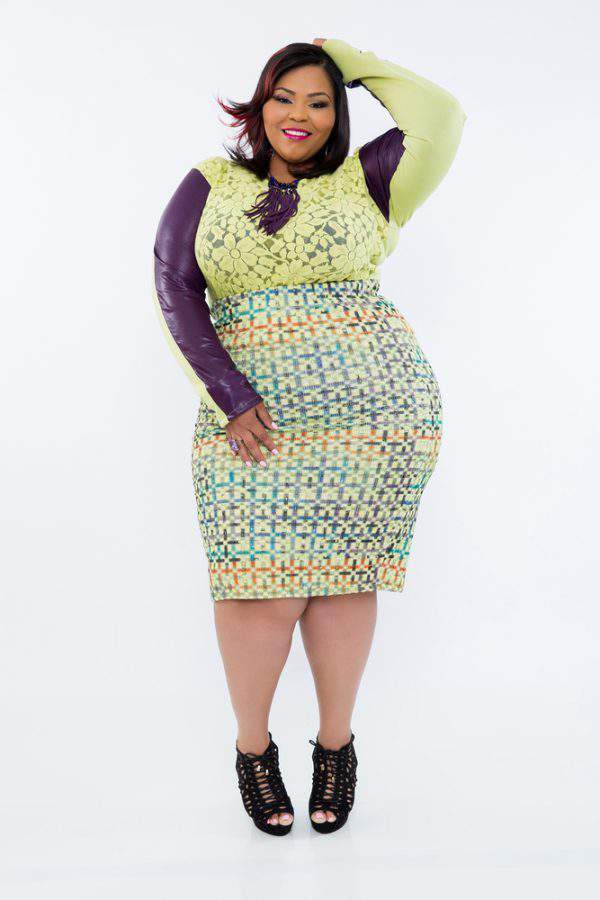 "My clothing line brings to the plus size women sex appeal, confidence. This will enable a woman to walk in a room with head held high showing the inner diva within."
When Marie sat down to interview Veronica back in 2009, she had just blew minds left and right with TruDiva's Liquid Patent Leather Collection. At that time, Veronica was very excited to dish about everything that's on the pipeline for the brand.
"Currently I am working on a sweat suit and jean collection. These two items are essential to a woman's wardrobe when she is running around town or may need something comfortable to travel in. I want the right type of fabric so I am taking my time."
Since then, Veronica's design sense has grown considerably… without losing even a fraction of its edge that makes it noteworthy.
This feat is not always the easiest task for a designer, which only further proves that Veronica Lipscomb is truly a designer of significant worth.
Shop TruDiva TODAY at TruDiva.com!
And if you have never made it to FFFWeek (um, you need to get here) then you would have missed some of her amazingly fly pieces… head on over to YouTube to take a peek!
I am always particularly drawn to clothing that is both eclectic and unique. Being plus sized, you sometimes run the risk of attending an event rocking the same thing as 2-3 other curvy girls.
T.V.W… The VERY Worst! I get the feeling that if I was rocking something from TruDiva Designs, that wouldn't be a problem at all.
Veronica makes designs are fun and feminine in sizes 12-24, that are clearly made with a lot of talent and a lot of heart.
And this is why you oughta know… TruDiva Designs!
Let me know which look was YOUR favorite in the comments!
AND if you are look for more places to shop,
make sure you check out our Plus Size Boutique Directory!
Until next time!!