Looking for a new contemporary plus size designer? You know, luxe fabrics, exclusive silhouettes, drama, and items that will become centerpieces in your closet? Well, you know I always got you! Now before I continue, please note, that not every collection will be for everyone. This fall collection by UK based plus size designer, Remi Ray (whom we have interviewed in the past) is seggggzy and unapologetic and is not for the shy ones!
I mean, I am always here for a little drama, luxe fabrics, and fine detailing! Always! And honey? This collection is serving it up with a muted palette, faux fur, and lots of vamping! I cannot wait to share this collection with you!
To be honest this collection is all about the women that work in the background of the spotlight – Each piece has been created for the women with that unnoticed stamina – for the women that work in the dark without praise – for the forgotten women with curves but without a voice #CantKeepAGoodWomanDown- Remi Ray
Are you ready to see this collection? Are you ready? Well, here you go!
The Remi Ray Fall Collection Lookbook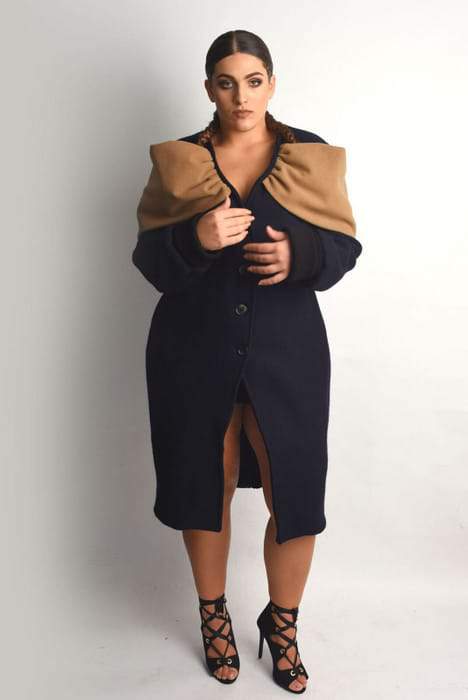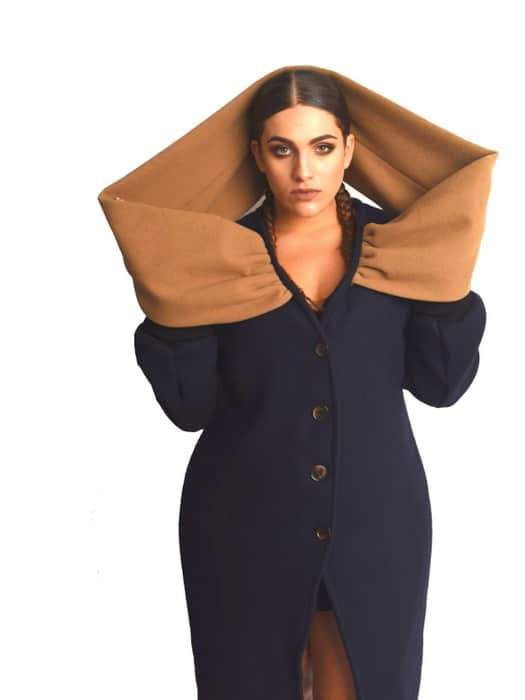 [tps_footer]Aslan. Rachel. The Release. Khali. These four? I need. Like, HAVE TO HAVE.
I do not mind investing in these pieces, especially if I know that I will feel like shutting it down in that Aslan dress. But that KHALI faux fur anorak? CHILE. Like, I close my eyes and if I was uber bold and maybe like 7 years younger? In the Atlanta winter, I could see this with just thigh high boots. Like. WHAT. Total DIVA moment here! Ohhhhh… I could totally see Amber Riley or even Danielle Brooks in this! Ha! Yes.
I am feeling a little bit of RiRi in this collection… no? I don't know what it is, but there is this dark confidence and quiet boldness that is calling out to me. I see you Remi Ray!
What is really cool is that these pieces are timeless! I can see myself wearing these for many seasons to come, which is always a measurement for me to see if something is worth it or if I should buy it! Contemporary fashion has that vibe and application! Prices will be slightly more but the cost per wear? Significantly lower!
Even better? You can shop the collection NOW, at RemiRay.com!
Are you as obsessed as I am? Isn't this collection HAWTE!? Let's Talk About It!
Which pieces have you imagining yourself strutting down the street, looking fly or dodging paparazzi? Hehehehe