When was the last time you wore a color that you did not think would work on you? I tend to lean towards bolder hues or white or black. Softer colors tend to have a weird effect on my complexion, except this plus size cocktail dress that I am rocking by City Chic.
I feel so damn romantic and playful.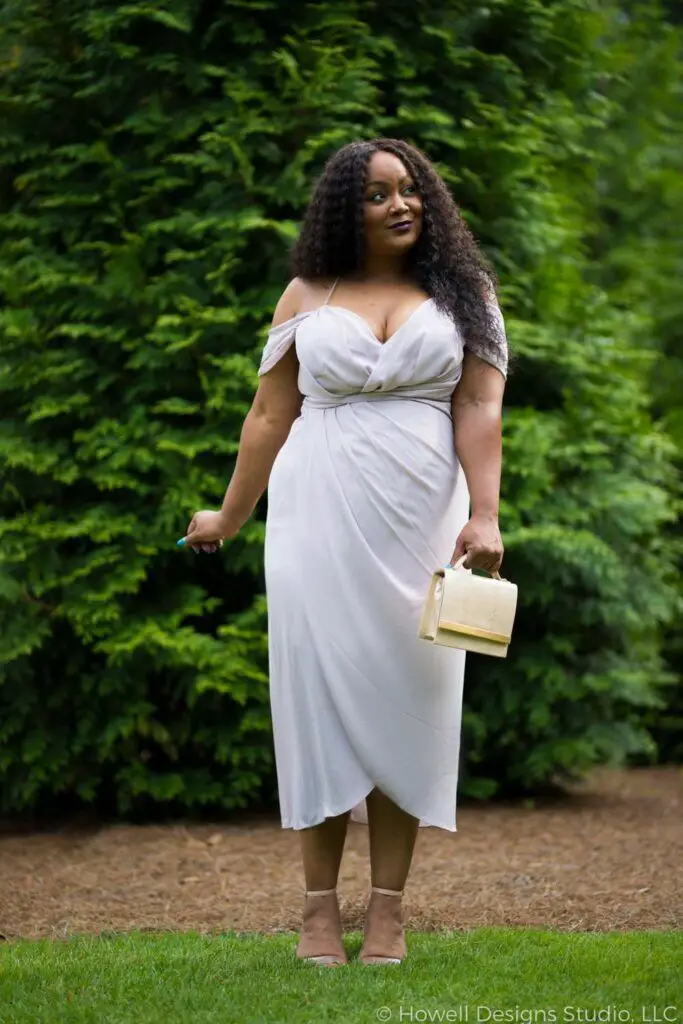 Soft. Feminine. Sexy. Demure.
Like, I have a little secret and I want you to come hither… this is how I feel in this dress.
Side Note: I LOVE City Chic dresses. They fit me amazingly and I love the longevity and style of them. I have quite a few of them…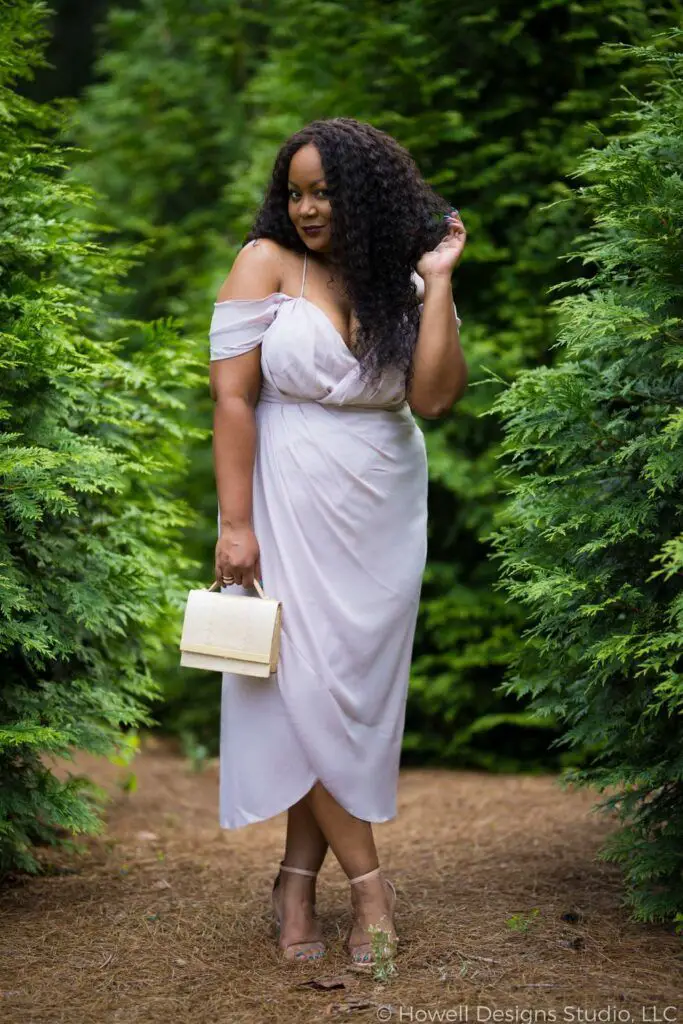 I tend to play up the midi length on almost everything and for this look? This about it… if you have been rocking with us for a while, then you will know that I happen to love both maxi dresses and midi length everything equally.
And let me tell you, this Soft Blush Entwine Dress did not disappoint, paired with the deep plunge and off the shoulder combo of this dress. I LOVE IT.
Now, if you are not familiar, City Chic kills it in the plus size cocktail dress arena. Not only in style, but in construction! City Chic gives us soft or hard boning, depending on the style and fabrication of the dress and they are also fully lined. This is not something you see everyday in plus size fashion… I'm just sayin'.

You can score this dress at CityChicOnline.com
But, if this blush hued plus size cocktail dress isn't calling to you, then I have found more than a few options for you to play in!
If you are looking for the perfect plus size cocktail dress for the summer weddings, day parties, or whatever celebration, then you are going to have to take a peek at this dress that I am wearing and few other City Chic finds! Up through a size 24 (with a little flexibility here) and international shipping, you are sure to find something for your fashion needs, here!
Take a Peek:
9 Perfect Plus Size Cocktail Dresses for the Summer!
I also must note… the strapless bra that I am wearing? Oh, it is by City Chic too! They are MY FAVORITE plus size strapless bra, that I have three of them. This is the only strapless bra that works for my boobs, that gives me cleavage, and that can give me more than a few hours wear time!
So what do we think?
Are you a fan of my look or the others that I shared? What type of dresses do you rock for those party settings?