I love that there are so many new indie designers, retailers, and boutiques. If you have been following me for a minute, then you know I love sharing with you the newest and latest in plus size fashion and do my best to help you out along the way!
So today, I have a new online store for you to shop, one whose imagery is sharp, sexy, edgy and fun- one that I am inclined to shop- just from pictures alone! Meet plus size online boutique set to launch later today, Shop Majour!
"SHOP-Majour.com is a new online clothing store for curvy girls that love to make a statement and have a BOLD sense of style. The Spring 2015 collection features unique dresses, tops and jackets in sizes 10 – 24. All of the clothing in our in-house collection is limited edition (yes everything!), so no one else will be rocking your look."
I can get with that! So what can we expect?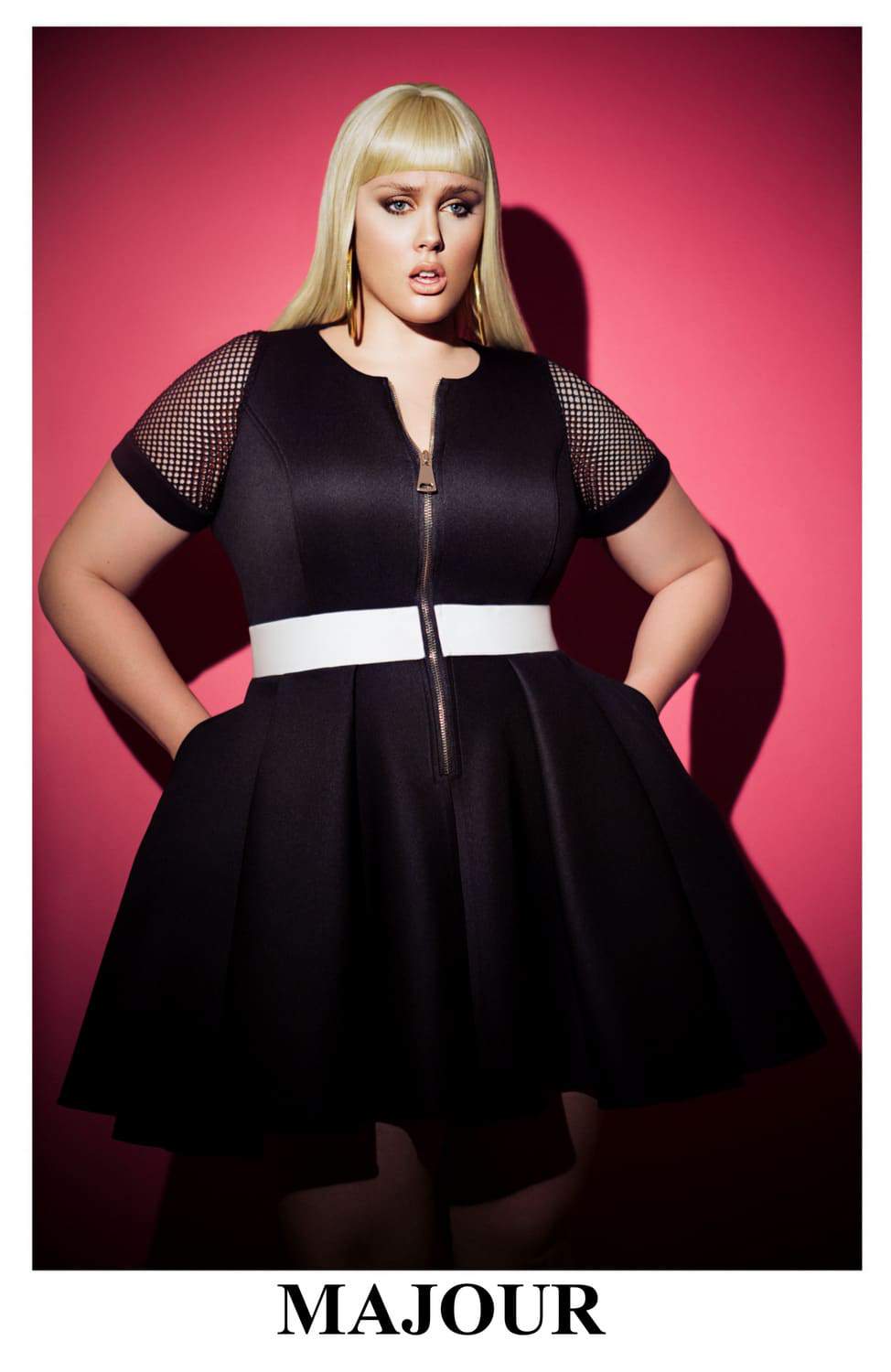 I am imagining contemporary cuts, prices (mid-range around $100+), and bold pieces and styling- not for the demure or shy. Definitely for the plus size woman who wants to stand out and make some noise!
While this may not be for everyone, there are definitely a few that this shop will appeal to (me included)!
Ohhh let me share!
New Plus Size Online Boutique- Shop Majour!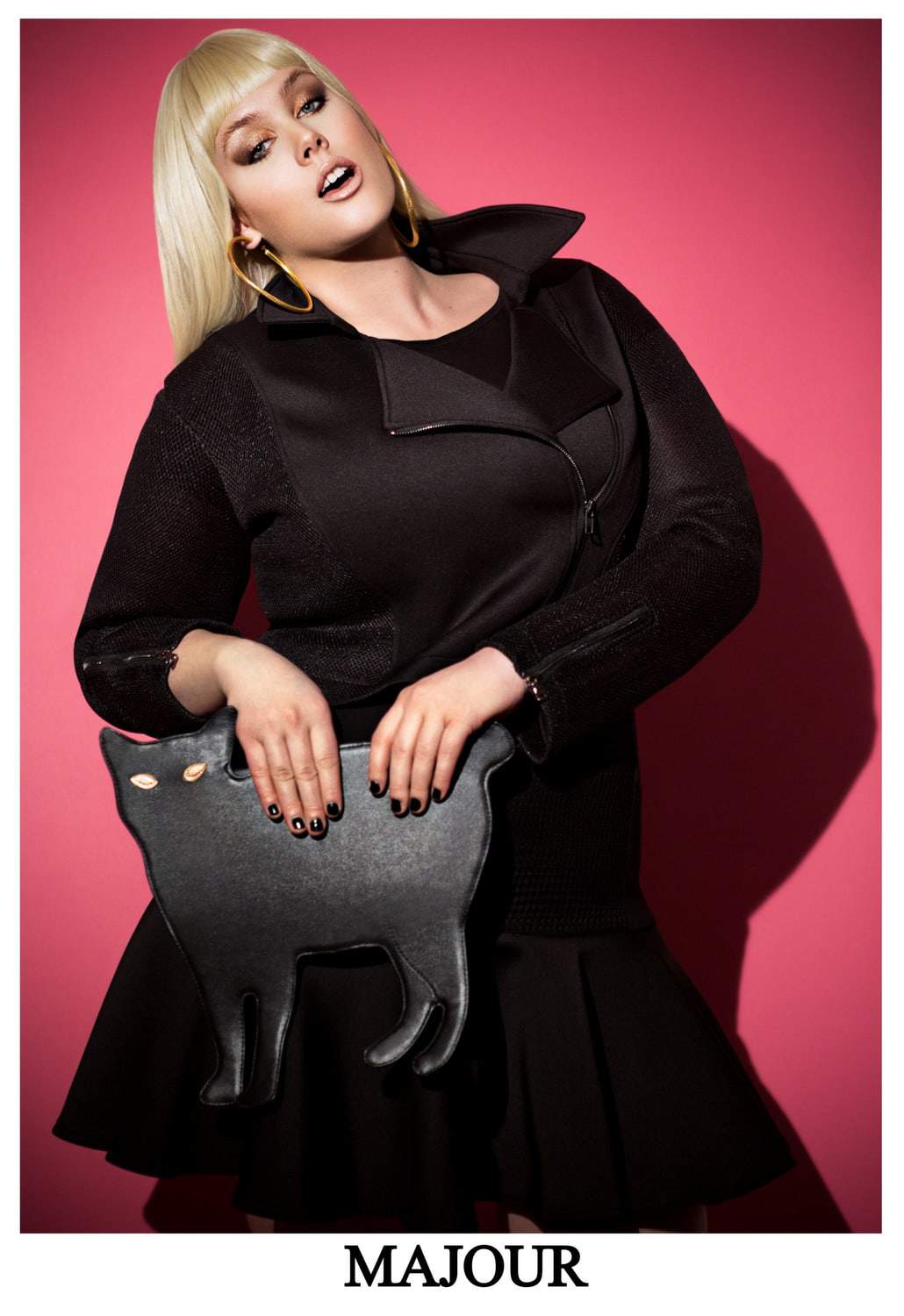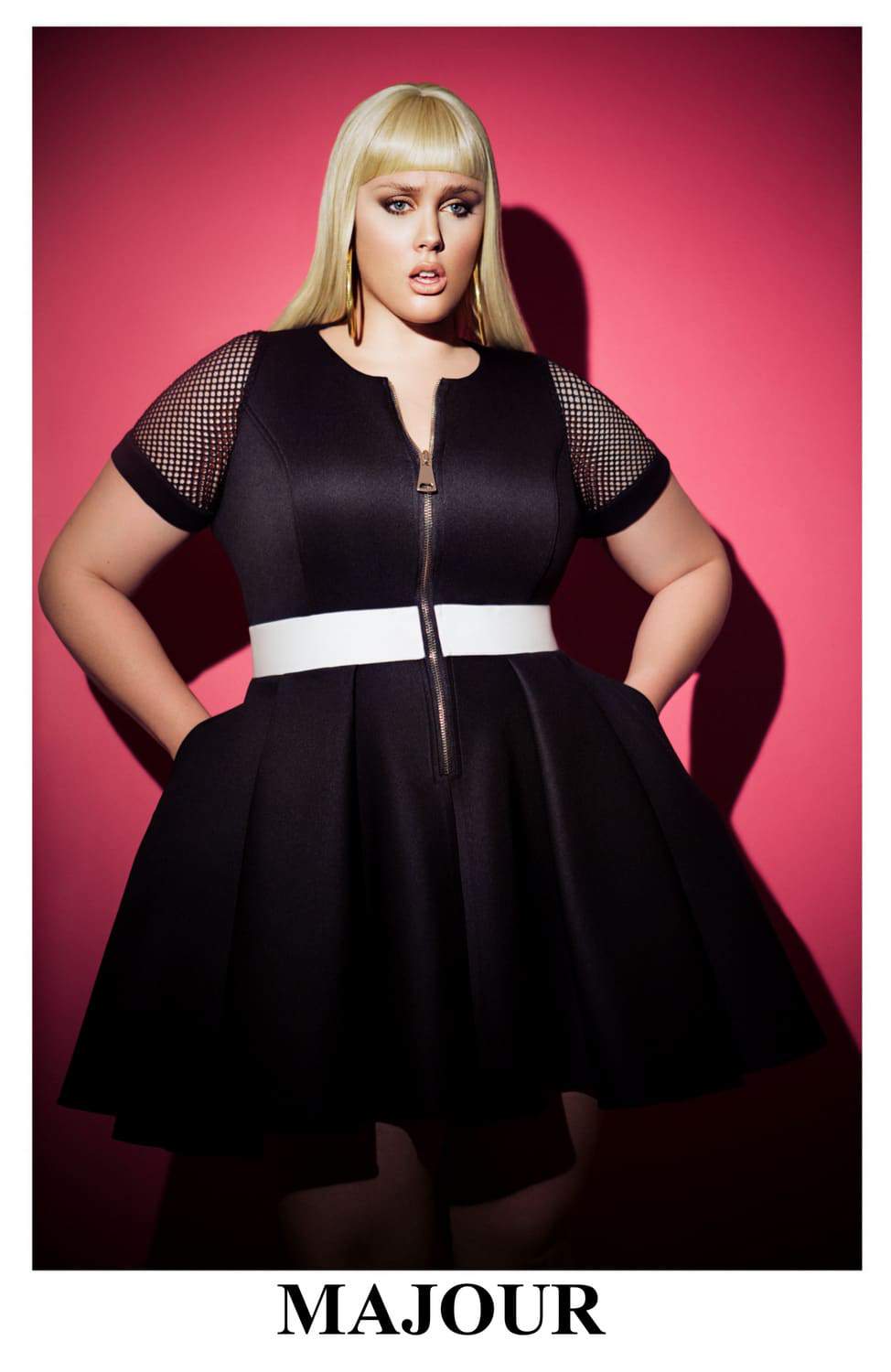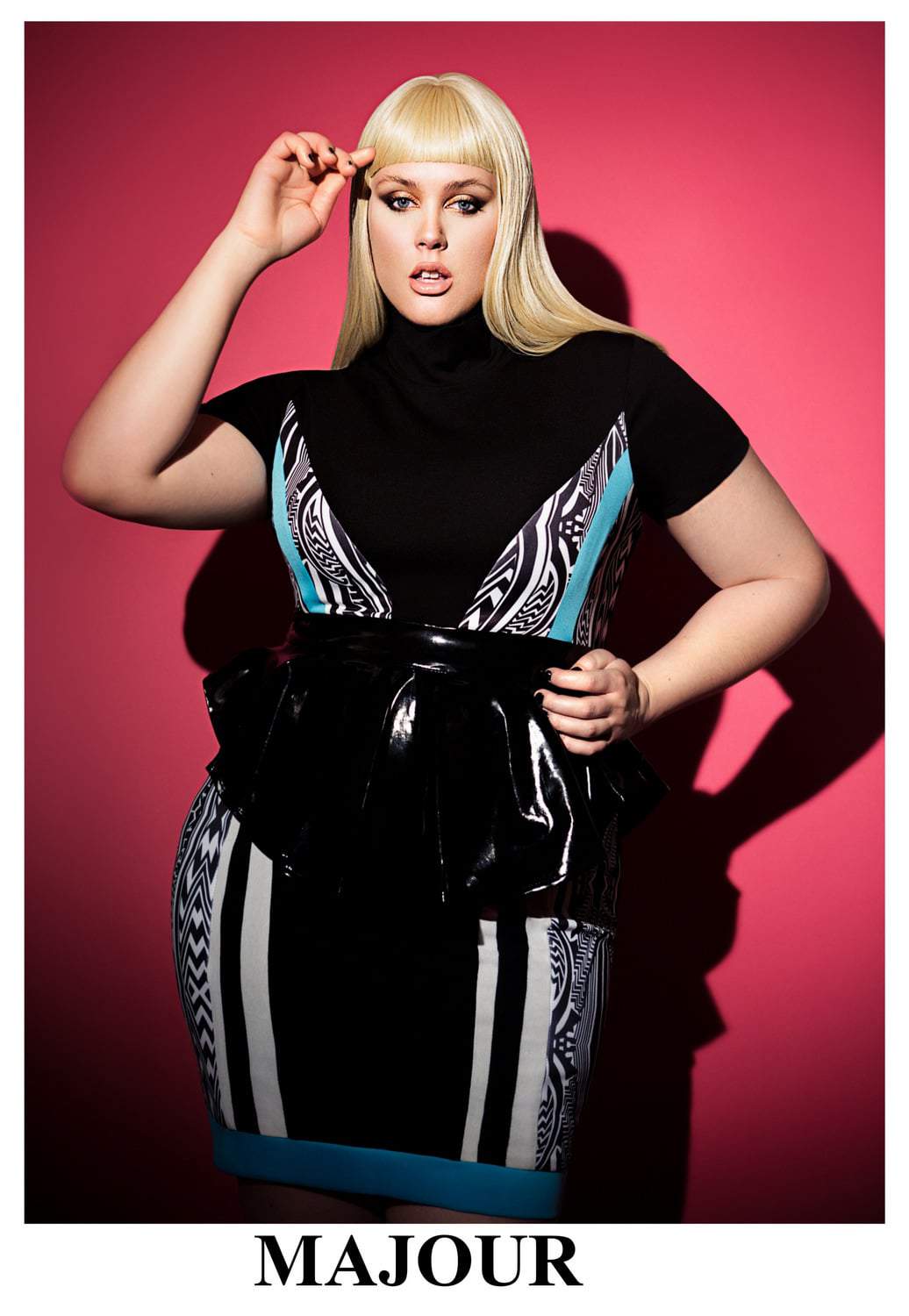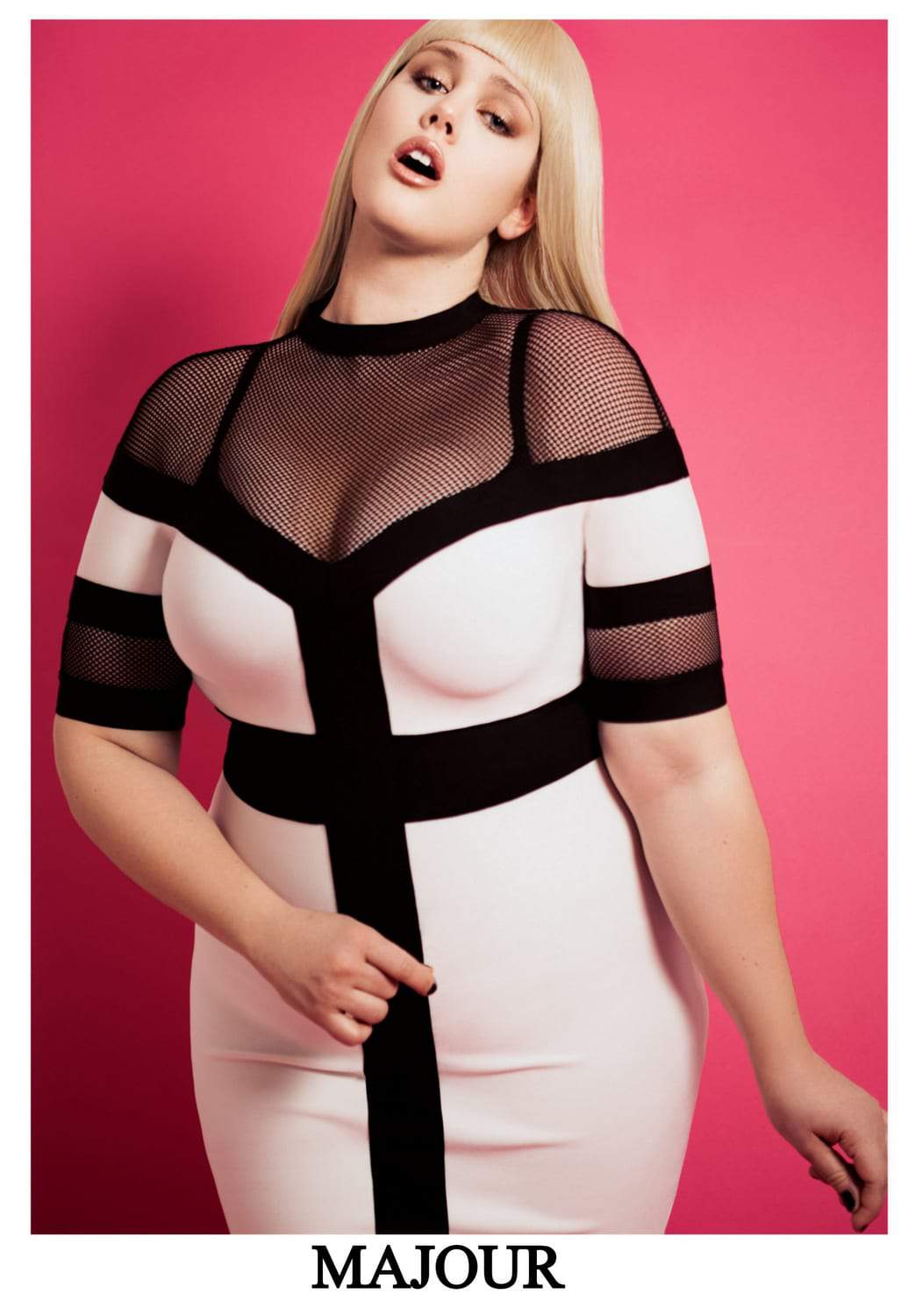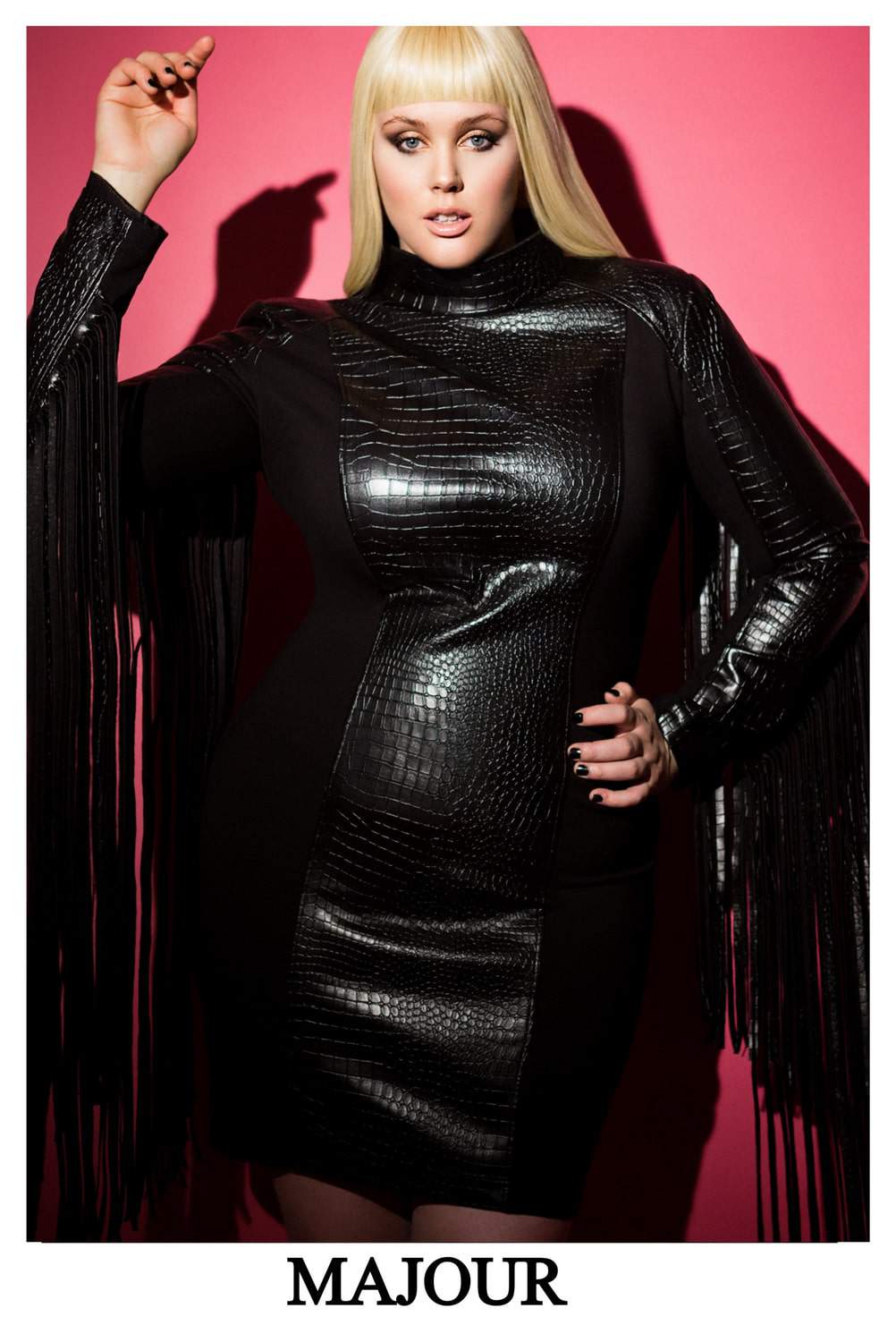 You see what I mean? There is sooooo much good here! And the eye they have is sooo much fun! I want this moto dress looking ensemble! I cannot wait to see what they have in store and to shop!!!! Maybe I also want to see what this pink and black number is looking like too!
Plus this model is serving all kinds of sass. I like her!
You can shop the collection later today, at Shop-Majour.com!
In the meantime, make sure you like the Shop Majour Facebook page to keep and stay connected! Which pieces are calling your name? Are you intrigued, excited, and curious? I know I am! I cannot wait to see what they have for us!
Gotta love having more options and places to have fun with plus size fashion!
Are you looking to shop at more plus size boutiques, with physical locations? Make sure you check out The Plus Directory with over 100 boutiques across the US and Canada!