Body positivity is important via all platforms: whether that be television, film, theater, magazine covers, or social media. It's especially dope when art meets body positivity in the most stunning ways. Cue in artist Pierre Rütz. Based in La Rochelle France.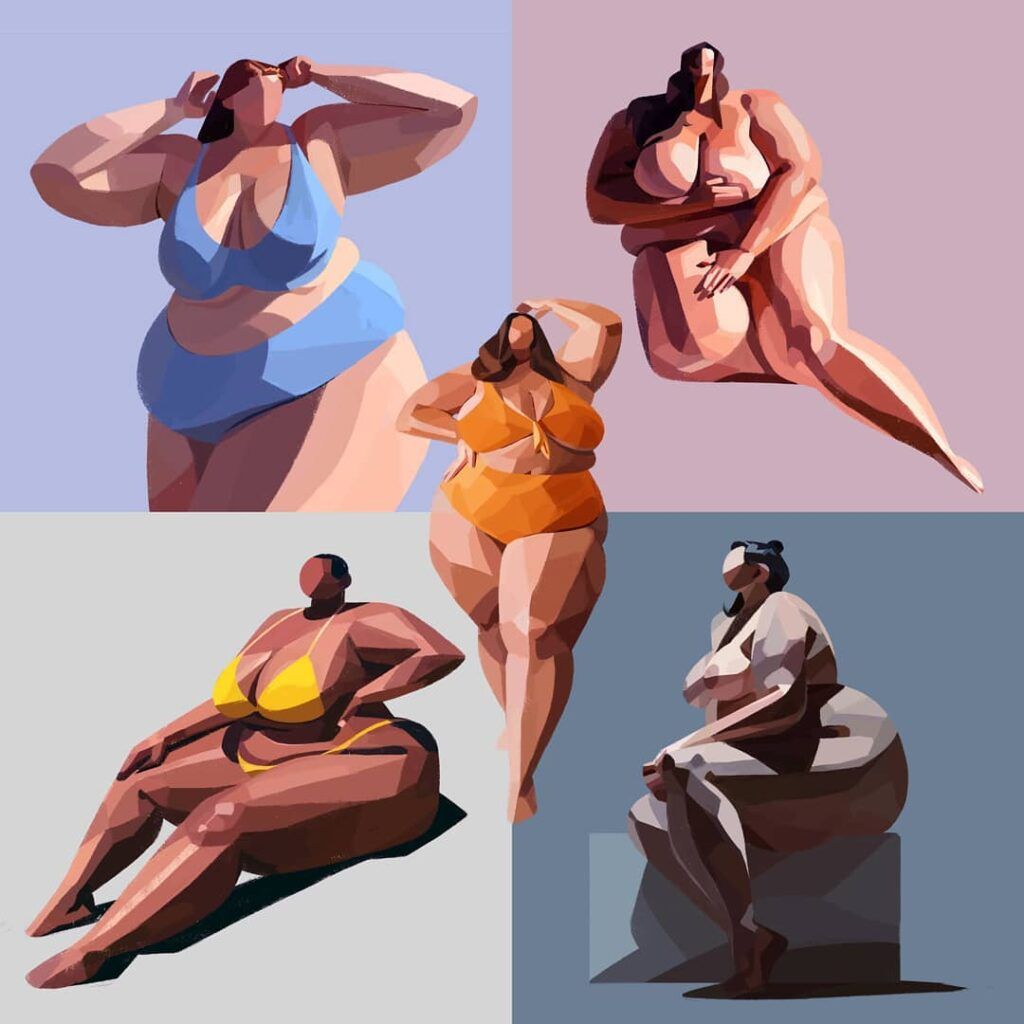 Pierre Rütz is a 2D and 3D freelance animator who works on projects such as feature films, tv series, commercials and other video clips. A husband and father to two young girls, Rütz channels his love for the curvy frame into art, incorporating the various shapes into gorgeous pieces.
"I've always been attracted to curvy women, so I draw them because I draw what I love," said Rütz who is a self-described "curve enthusiast." "I try as much as I can to give a sense of finesse and strength at the same time in my drawings rather than looking for the easy sexy pose. My work is aimed more towards women, especially curvy women, to promote their beauty."
Rütz isn't in it for the money, but out of pure love for the womanly form. Taking inspirations from Instagram notables such as Tabria Majors or reimagining a Wonder Woman with more hips, Rütz sketches his art in his spare time in addition to his animation career.
"I hope that I can share [ my drawings] to as many people as possible to promote the beauty of curvy women," he shares with us.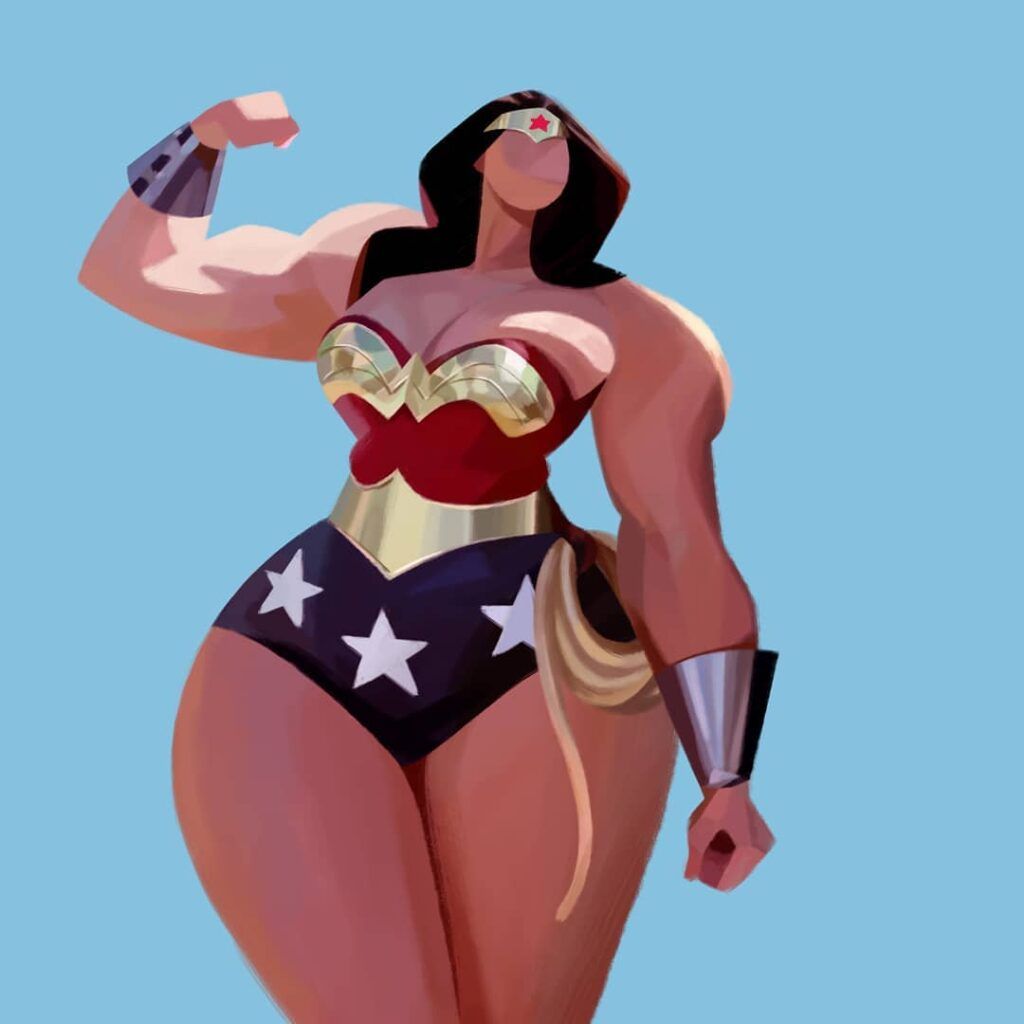 I especially love this piece inspired by model Lucija Lugomer! The colors and beachy tone really gives a relaxing vibe and I can't help but appreciate showing off the thighmeats!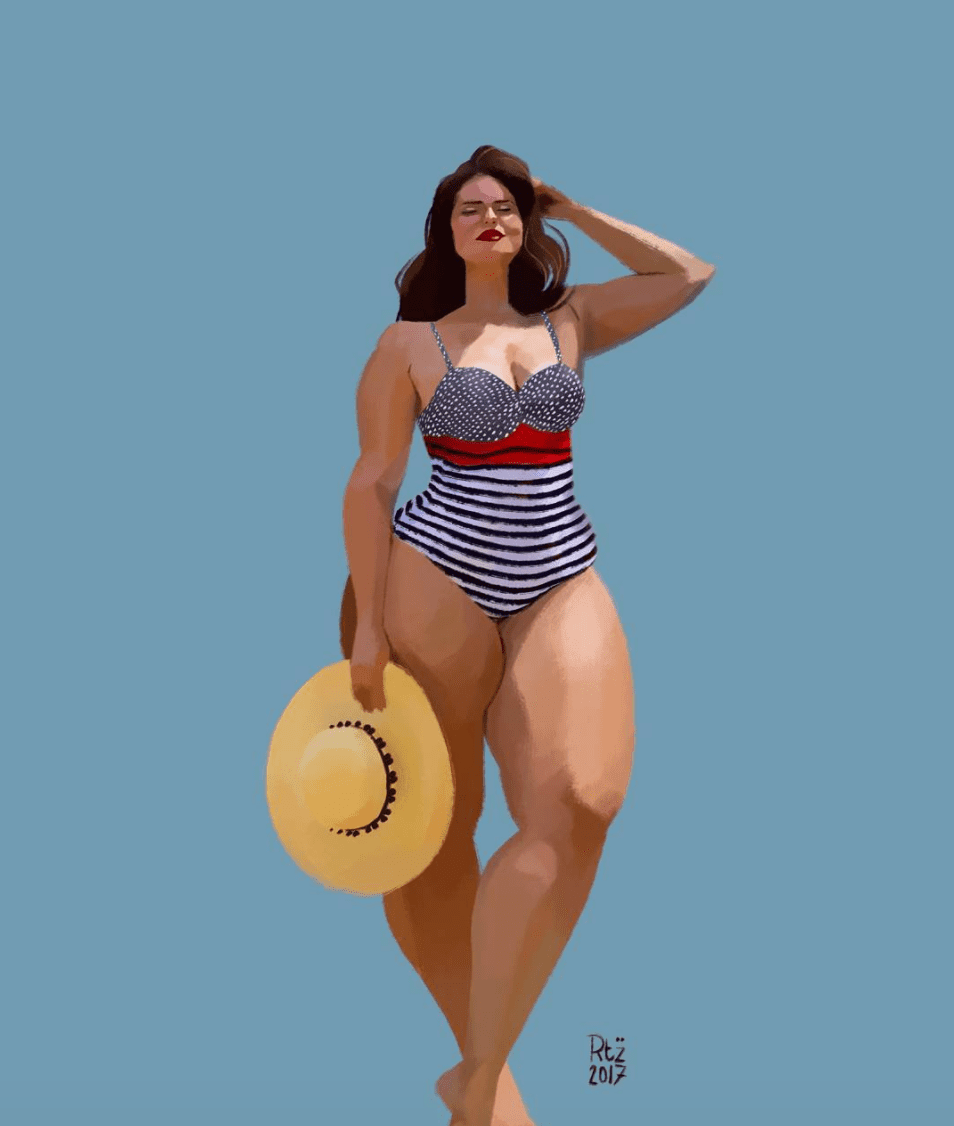 Or check out this animation of a curvy woman walking, which may seem simple but get into these details! The flowy movement of the lightweight satin robe and the smooth glide of her thighs — which touch as she walks! Curviness realized!!
We are definitely fans!
You can check out more of Pierre Rütz's work on his Instagram page.
What do you think about his work? Do you have any favorite pieces? Let's get artsy!