If you have not heard about Naomi Watanabe, then please, let us introduce you… Most recently, Naomi has landed the role of Tracy Turnblad in Japan's Hairspray! But, this is only one of the latest successes that Naomi has under her belt.
Last year, she teamed up with the Japanese based cosmetic brand, Shu Uemura as their ambassador. And most recently, the Naomi Watanabe x Shu Uemura collaboration just dropped with their Now Me collection, and it is serving us BODY, in a cheeky way!
With a play on Naomi's name, Now Me is her 2nd collection gives us a unique and playful way of showing of the makeup and the looks. For the campaign, Shu Uemura tapped Japanese art director, Yuni Yoshida.
In the campaign we found on Designboom, Naomi is featured, "sandwiching products between her body and a sheet of transparent plexiglass" literally giving us BODY and beauty.
Naomi Watanabe x Shu Uemura Give Us BODY & Beauty
"As always she made full use of my unique body… I think it's a style that only I can express." Naomi Watanabe
This is visually beautiful, punny, and sleek campaign. This 2nd Naomi Watanabe x Shu Uemura collection features 4 distinct looks with pairing of lipsticks and blush:
Silent Crusher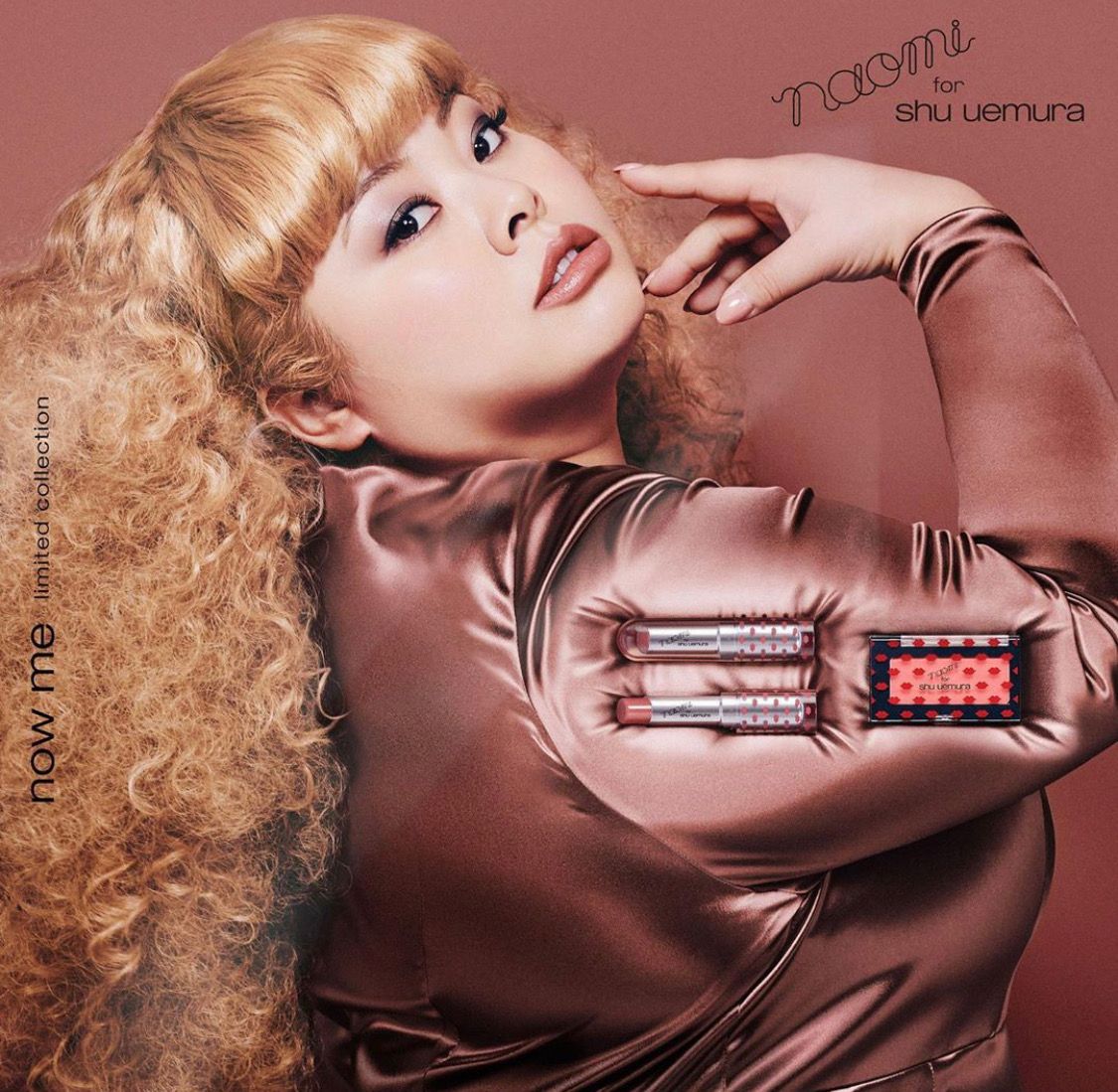 Attention Stealer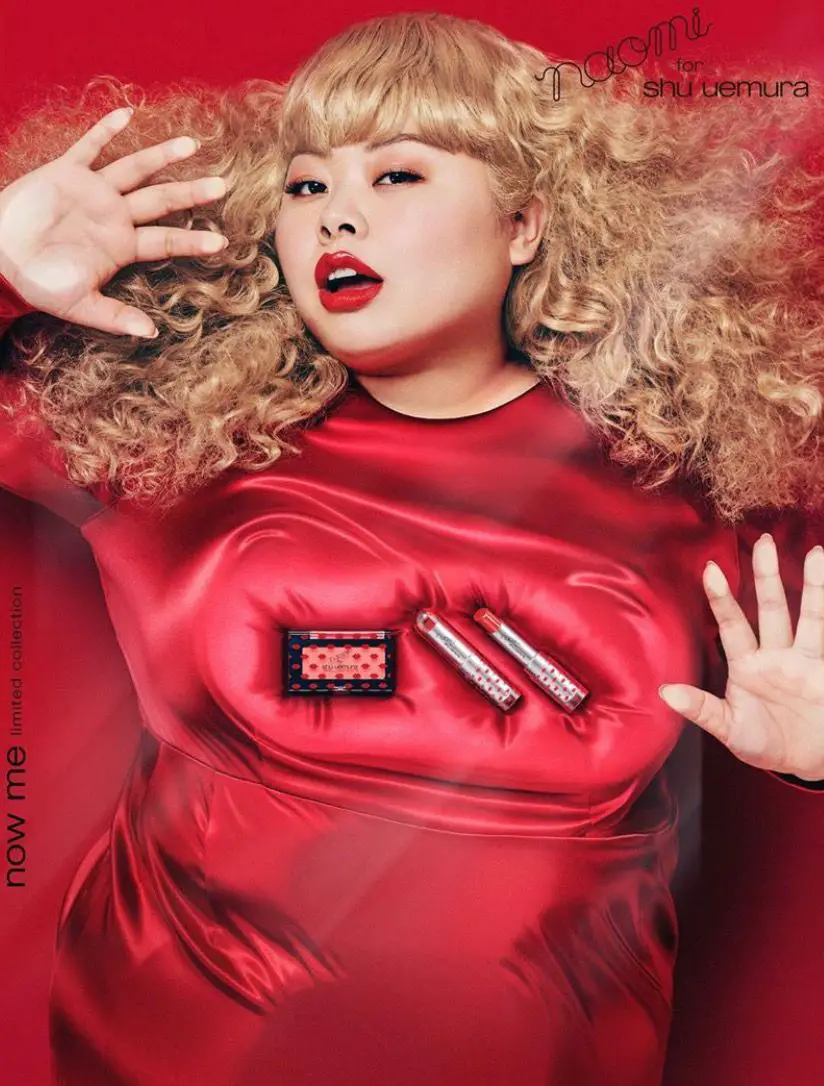 No. 1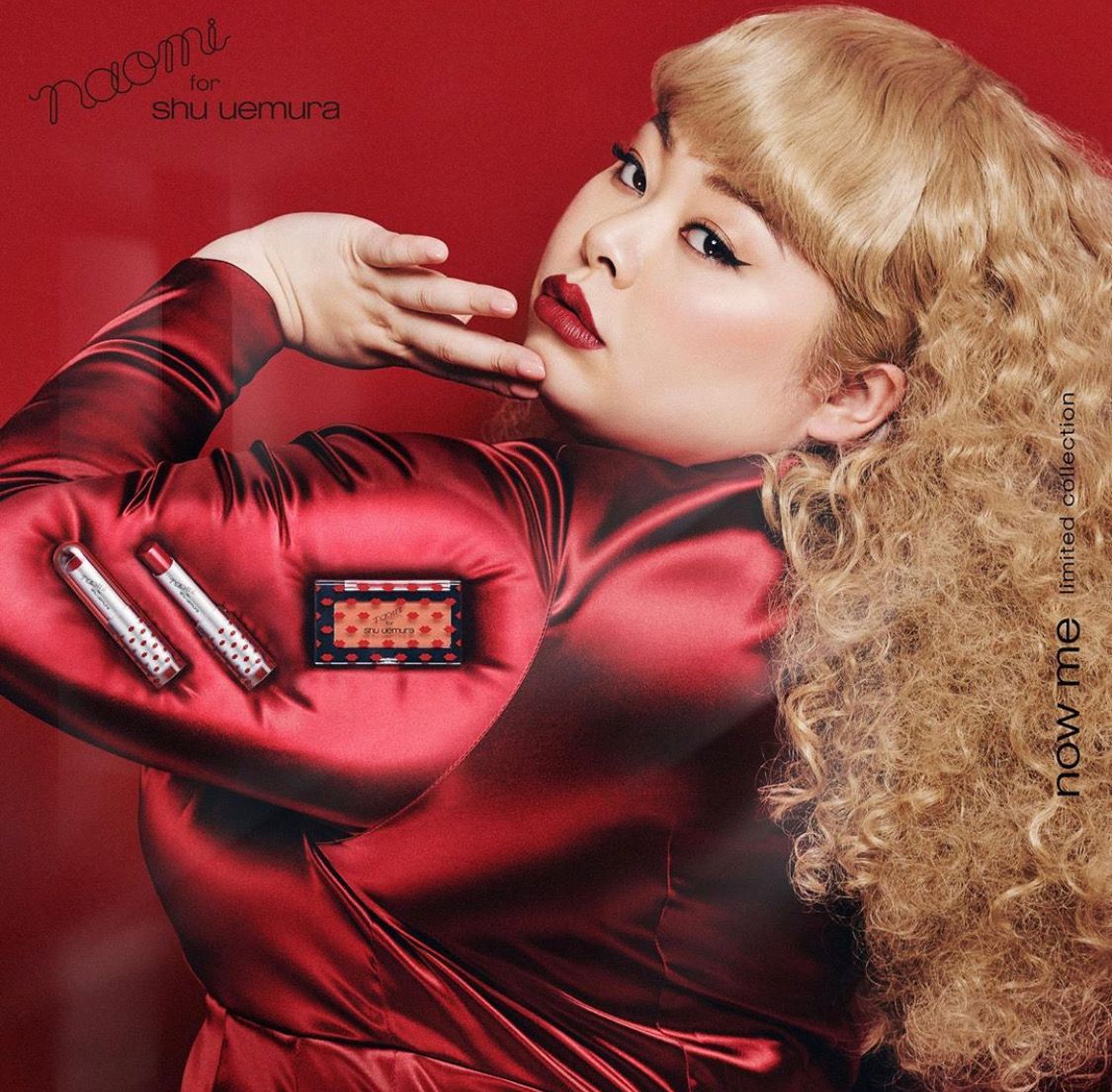 Unfollower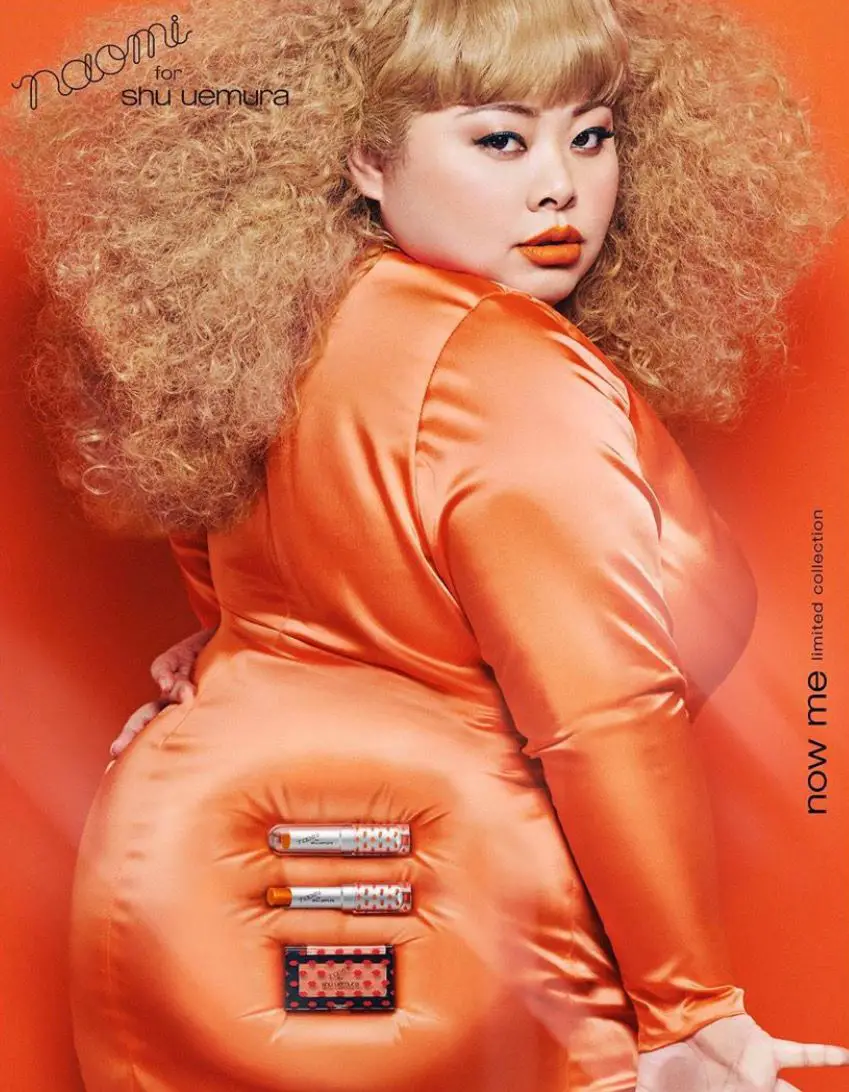 The launch video? Gives us so much attitude and we are here for this!
Available only in Japan, this collaboration is giving visibility to plus size women in spaces where plus sizes were not always welcome or seen.
But thanks to the "Beyoncé of Japan," there is someone who is pushing and challenging those beauty norms and ideals in a way that we celebrate!
You can learn more about the Naomi Watanabe x Shu Uemura collection at shuuemura.jp!
What do you think of the campaign and the visuals? Are you a fan of this makeup brand? Let's discuss in the comments below!