Hey fashionistas! We are always here for a new place to shop plus size fashion… always! Online is one thing, but in store? Is a whole other experience… and today, we have some new for you, especially if you are in the Bay Area! Are you familiar with ModCloth? Just last week, we shared the newest ModCloth campaign featuring Lizzo, and today, we have some more news to share!
First of all, if you are not familiar, meet this cute vintage inspired brand that caters to sizes XXS to 4X. They've got unique hand drawn prints, bright colors, and pockets for days, because who doesn't love a perfectly placed pocket, am I right? They're typically found just online, but now they've opened up a new FitShop!
Shop in Person at the New ModCloth FitShop!
From online retailer to brick and mortar, ModCloth has recently opened their second signature FitShop in San Francisco, CA. Located at 2033 Fillmore St. in Lower Pacific Heights.
One Yelp reviewer writes about the San Francisco location and their first impression stating "The store front is visually stunning. The morning sun beams off of geometric window stickers creating fluorescent beams of holographic light onto the sidewalk. Front and center in the window is a plus size dress form (a rarity in SF)." Ohhhh this sounds dreamy!
More Than Just Going Shopping–It's An Experience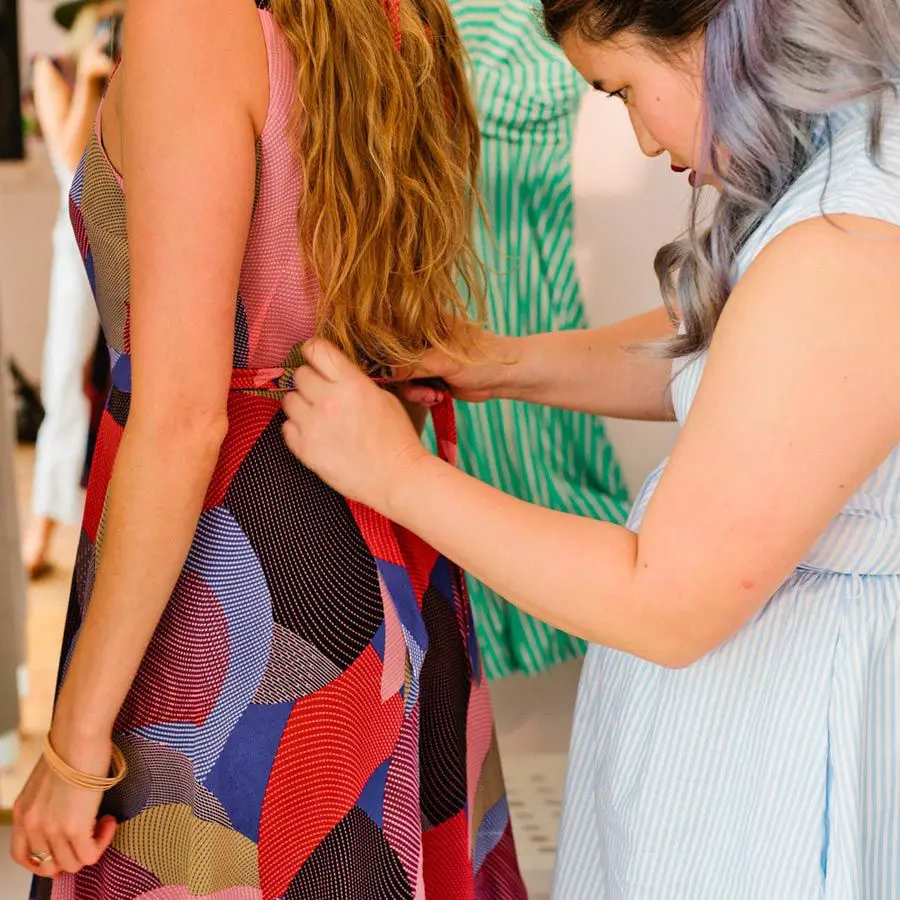 Here's how the actual shopping experience works: after shopping around a bit, you jot down the styles you want and hand it off to your personal (and of course complimentary) ModStylist. You receive one-on-one styling and when you've made your final purchasing decision your stylist will place an order for you and have the items shipped straight to your door, with no shipping and handling fees!
If you need to, you can also make a return free of charge as well. This location has just about every style you need too, from everyday tops and bottoms to jewelry, swimwear and even wedding dresses.
ModCloth San Francisco is open from 10 a.m.-7 p.m. from Monday-Saturday and 11 a.m.-6 p.m. on Sunday. You can also find ModCloth's other FitShop in Austin, TX at 200 W 2nd Street, and guess what?
Coming soon, will be a FitShop in Washington, DC!
Not located near a ModCloth FitShop?
No need to fret! They have their handy ModStylists available online as well!
Once you've made your first (second, third, fifteenth) purchase, make sure to post your pics on social media and use the hashtag #ModClothSquad to be featured in their style gallery!
Don't forget to use their refer a friend program too for 20% off for you and your bestie's purchase! Happy shopping!
You can shop and learn more about the FitShop, at Modcloth.com!
Have you shopped at ModCloth before? What do you think of their take on vintage style? Let me know your thoughts in the comments!