The summer is upon us and our skin will definitely need a little more love… so what does one do or use, for the ideal care? Our lips are even more sensitive, and in this change of weather, we need a few products that will help give our skin a little TLC. This is where one of our faves, L'Occitane comes in. We are already seriously in love with their lotions and body butters!
With their newest arrivals, our interest is piqued! See, L'Occitane already has a wide range of bath and body products that we love but are you up on what's new? They have recently introduced a line of lip scrubs, face masks, lipsticks and lip balms, infused with fruits, vegetables and herbs from Provence and the Mediterranean Basin! Girl… We are here for it!
Anyways, let's talk about this! These new items add some luxury to your routine and make the perfect gifts or must haves to our skincare and makeup essentials.
4 New Goodies that You Need from L'Occitane!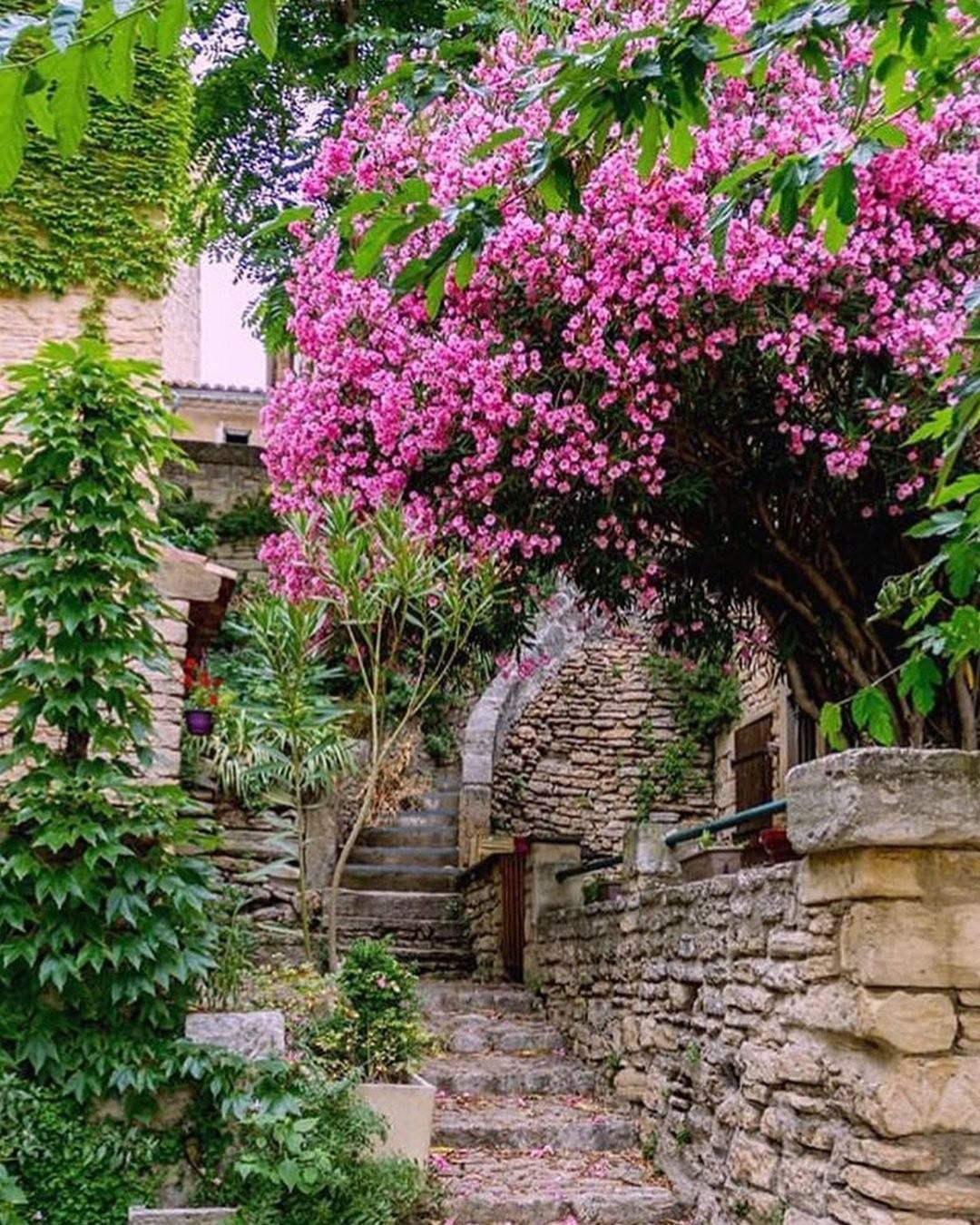 Delicious Lip Scrubs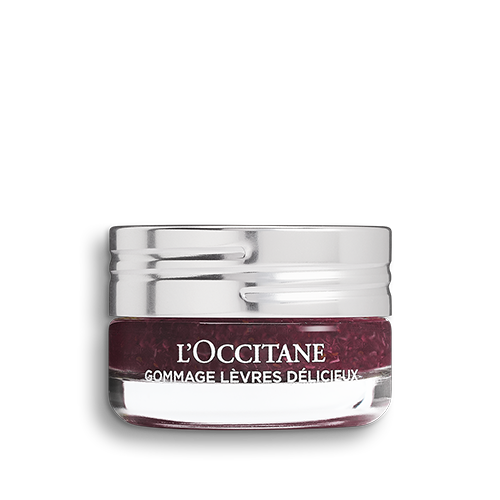 Delicious Lip Scrub in Fabulous Fig
Lip care is skin care, so get into these gently exfoliating scrubs that will leave your pout soft, smooth and ready for whatever the universe has planned for the day. The new flavors are Marmalade Kiss (enriched with mandarin extract and carrot, pomelo and pomegranate oils), Raspberry Crush (enriched with raspberry extract and carrot, pomelo and pomegranate oils) and Fabulous Fig (contains vitamin E, along with carrot, pomelo and pomegranate oils).
Lip Balms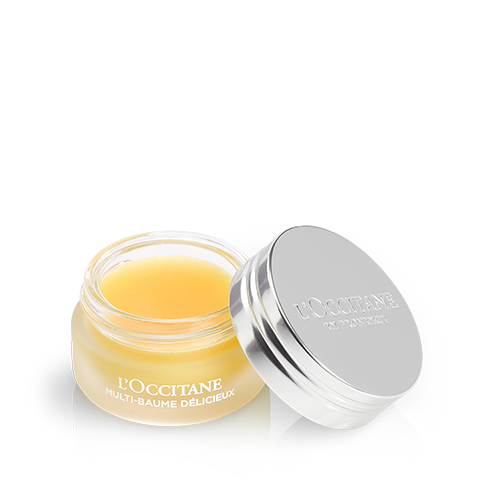 3-in-1 Delicious Multi-Balm
After exfoliation comes moisturization and that is where lip balm comes in. Exfoliate, moisturize and flourish. Choose from the 3-in-1 Delicious Multi-Balm, which can be used as a primer to prep the lips for lipstick, as a balm to soften the lips whenever you want, or as a mask to pamper the lips overnight.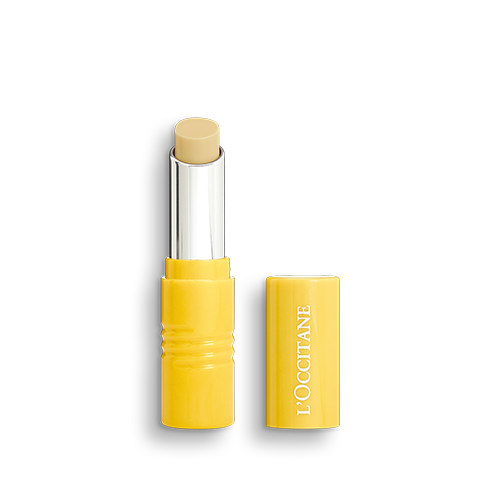 Fruity Perfecting Balm
Then there's the Fruity Perfecting Balm. It's a 2-in-1-color revealing balm that turns pink when it touches your lips, due to your body's pH, with added plumping effects.
Fruity Lipsticks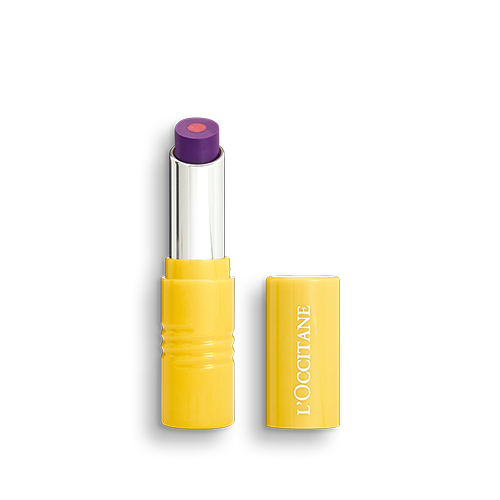 Fruity Lipstick in Provence Call
These fruity lipsticks leave your lips vibrant and hydrated so you won't have to worry about undoing all the work you've done exfoliating and moisturizing. Choose from Nude Infusion, Pink Biscotin Infusion, Plum Plum Girl, Flamingo Kiss, Provence Call, Provence Sunset, Gor-Juice Pomelo, and Red-y to Play.
Face Masks and Scrubs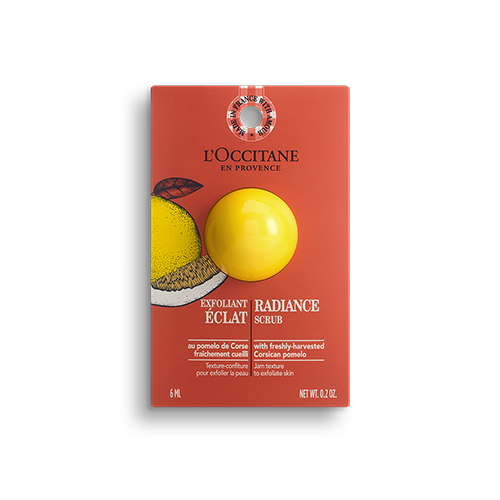 Radiance Scrub
These emollient face masks and scrubs were inspired by fruits and herbs. Their purée, jam and yogurt textures will help you achieve the radiant skin you crave. The Radiance Scrub is enriched with freshly harvested pomelos from Corsica, which are known to contain natural fruit acid, providing instant exfoliation to the skin.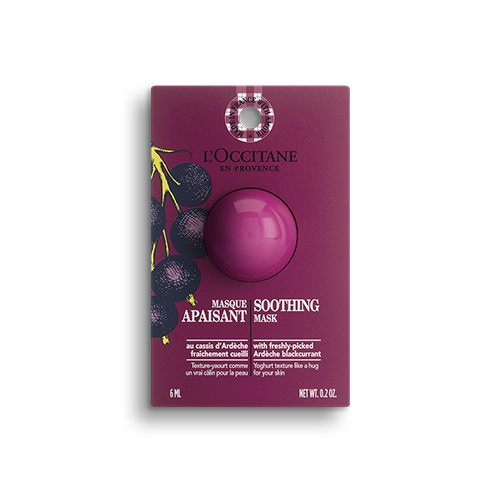 Soothing Mask
The Soothing Mask is a creamy face mask with soothing properties, enriched with freshly picked blackcurrants from Ardèche, which contain magnesium and calcium.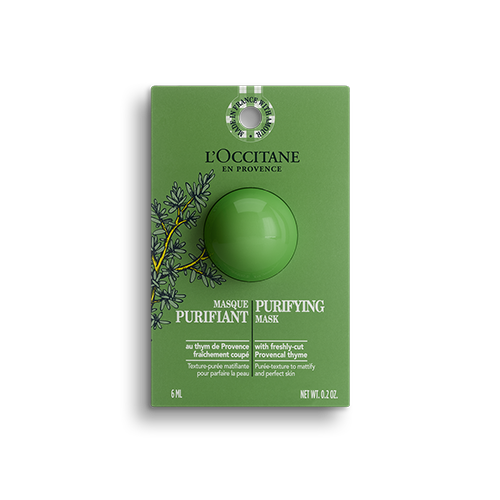 Purifying Mask
The Purifying Mask is for oil absorption and exfoliation, made with freshly cut, organic thyme from Provence. The mattifying puree is great for prepping skin for makeup!
You can shop the collection at Loccitane.com!
What do you think of our finds? Top notch beauty products taking our skin care to the next level? Yes, please!
Each item on this list was formulated with natural, beautifying ingredients gathered from the Mediterranean Basin. All of L'Occitane's make-up is vegetarian friendly, silicone-free, and all lip scrubs are free of mineral oil! The only exception is the Perfecting Balm and Delicious Multi-Balm, which contains beeswax. Talk about thoughtfulness and care.
Go shop and flourish!