Okay, so where are you with your holiday shopping? You know a few dresses for the holiday parties you are going to, a few gifts for the hostess and for a few White Elephant exchanges?!? You know, living less than two miles from Burlington is both good and bad… I stay in there looking for all kinds of deals and as part of the Burlington Style Squad, I could not be more geeked to be tasked each month with a shopping challenge!
And today's latest? Well, armed with an $100 gift card, I was tasked with finding an outfit to wear for a holiday party and a gift for a White Elephant gift exchange under $20!
Being the savvy shopper I am, not only did I meet the challenge head on and killed it, but I happened to score not just one look and a gift, but I SCORED two dress and TWO Gifts! Woot!
So let me ask you, where are you with your shopping to dos? Well, if you have a few more places to go, then I suggest that you check out my latest video to see the outfits I scored and the gifts I nabbed for White Elephant!
Watch the Video Above to See Holiday Dress Shopping and Gift Giving with Burlington
OMG! You see my dresses? I am kind of hyped about this blue and nude-to-me lace dress! I will eagerly match this with a pair of Nude-to-me heels and gold jewels and be festive and merry! Hehehehe
The black and white one? Yesss boo. I cannot wait to dance my curves back into this one!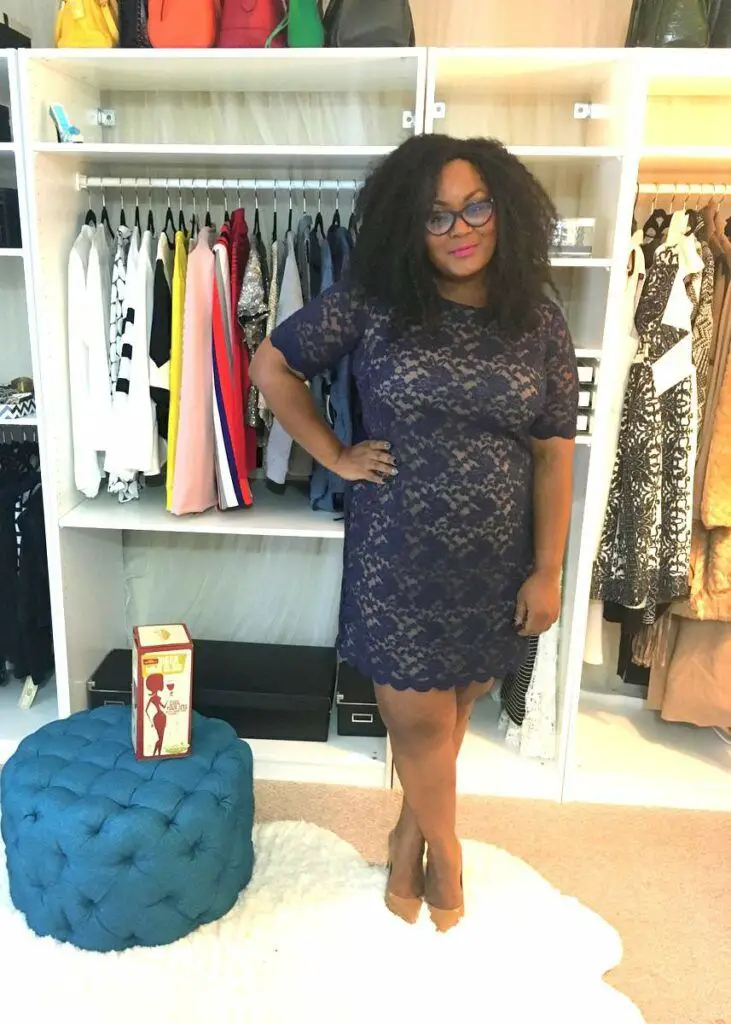 But wait, can we talk about this wine glass? I may need to run back and get one for myself… because, life. And maybe, I may go and get another candle holder set for myself… do not be surprised if you see it in my future pictures and videos!
After all I shopped, I still have $10 left over for me! Hahahaha!
Not only can you score these finds in store, but did you know that you can find these scores online? ESPECIALLY in plus sizes! YES!
Ohhhh I have to ask, does YOUR family play White Elephant??! Does it get real in your family? We cannot be the only ones! But if looking for that perfect gift is on your list, then you definitely have to check out the gift shop at Burlington!
What do you think of my video and my picks? Let me know in the comments below!
Burlington Stores sponsored this blog post. The opinions and text are all mine.