Are we ready for some newness for the spring season? How about a new collaboration to play in? On the heels of a chic fall collection, GabiFresh and Fashion to Figure are back once again with an inspired spring collection!
If you have been wanting to play in bright, bold, and vibrant hues- stepping away from the pastels and neutrals of spring that we are used to, then you are in for a treat. This 18-piece collection gives us options to show a little leg, belly, and your arms with unapologetic fits and silhouettes.
"This collection is all about celebrating yourself and standing out. It felt like neutrals were trending for so long, I wanted to go in the other direction and create something colorful," says Gabi on her new collection with Fashion to Figure. "Plus size women have historically been told to stay away from bright colors, and unfortunately some people still think that way. I want these pieces to help women feel confident enough to step out in color."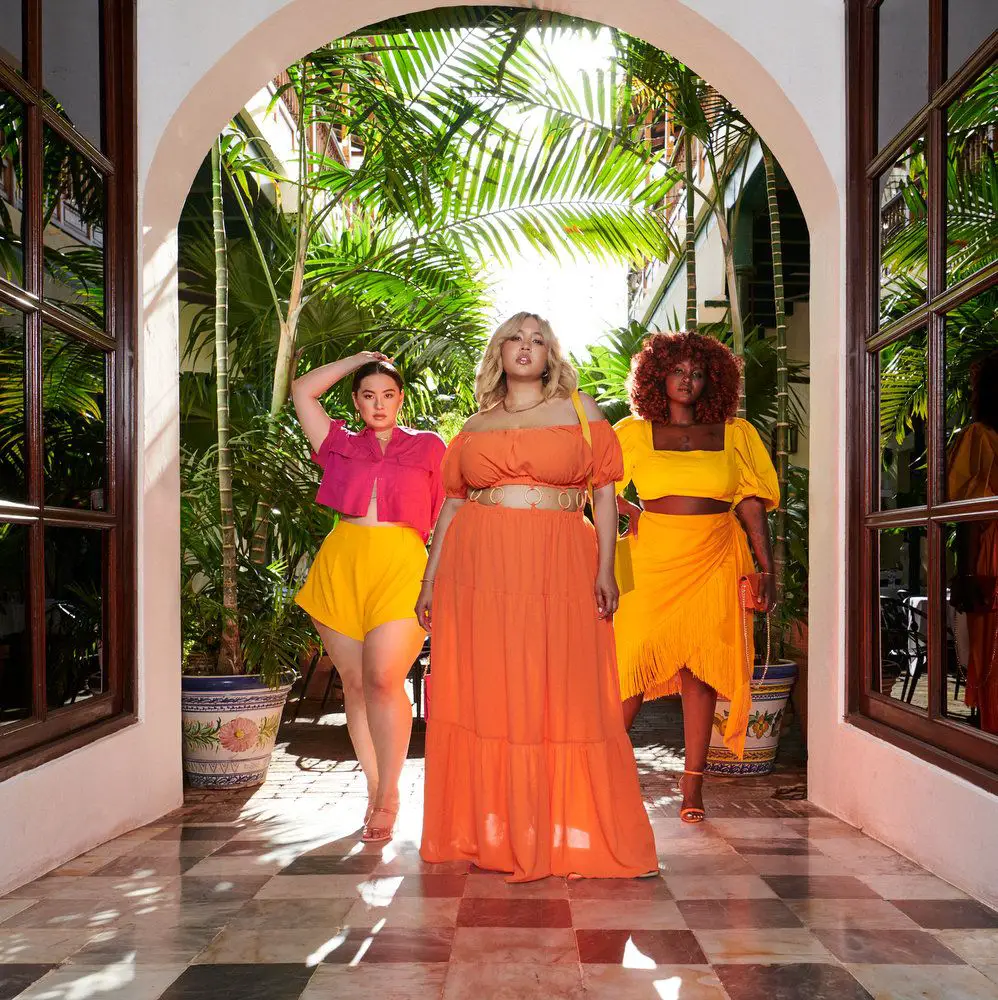 We could not agree more, Gabi.
What to Expect from the GabiFresh x Fashion to Figure Collection
One thing that stood out to us was the confidence that exuded, the diversity on display, and the playful colors that beg for us to get away. Vacation. Staycation. Take your pick…
Every piece in this collection makes a statement.
"Fashion to Figure has been an amazing partner in bringing my designs to life and I'm so proud to follow up my debut collection with something so joyful that is stylish, high-quality, and well-fitting, all things that are often missing in this size range."

GabiFresh for Fashion to Figure
If you are looking for mix and match separates, curve-loving jumpsuits, effortless tops and chic bottoms in a statement-making color palette, then this collection will have something that you will definitely want to play in.
The versatility of this collection offers each one of us something that will whet our fashion appetites, especially if you have been living in loungewear! No judgement. As we write this, we mayyy be in a t-shirt dress right now!
This collection invites us to celebrate (or find a reason to) and hit the streets in style.
We've got a few favorites on our list and cannot wait to get it on our bodies!
You can shop the GabiFresh collection NOW, at FashiontoFigure.com!
Have to say, Fashion to Figure has been on a roll with their collaborations. If we had one request, we would love to see an indie designer bring their creativity to the mix.
Right?
What do you think of this collection? Does it excite you as much as it does for us? Which pieces are you in love with?
Let us know in the comments below!