For the second day of Full Figured Fashion Week, for the Full Figured and Fabulous Runway competition, we had the pleasure of sporting our fashion fierceness, showing the nay-sayers (Julian McDonald) and the world that PLUS SIZE IS NOT A JOKE!
On the second day, I rocked a more laid back sophisticated feel, fashioning the Ruby Rox jumpsuit by one of my sponsors- Simply BE with a fabulous statement necklace by Heart's Desire Jewelry!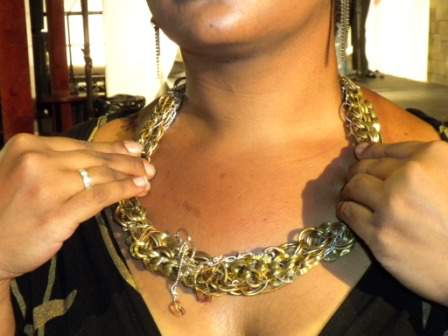 Chilling with Da Lipsick Bandit, Musings of a Fatshionista, Huny, and Fat Shopaholic
What do you think?