Hey girl hey! We've got some news for you but first we have one question…WHERE BROOKLYN AT? Hopefully along with everyone else at the 2018 grand finale of #FindingAshleyStewart for the crowning of the new Miss Ashley Stewart! If you didn't make it in 2017 let me tell you hun, you missed out on one sexy show hosted by the very handsome host Boris Kodjoe. There was also a killer performance from Grammy nominated super R&B diva group EnVouge. Ashley Stewart promises with this years line up a show that's not to be missed!
#FindingAshleyStewart Is Back!
If you loved last year's show, you'll definitely want to make yourself available this year. The 2018 mistress of ceremony will be the very funny lady and The Real talk show host Loni Love. She'll be joined by the iconic R&B group SWV, hip hop pioneer MC Lyte, DJ Kid Capri and Denise Belfon the "Queen of Soca". Get ready! You'll be in for a star-studded celebration of community, fashion, music and most importantly getting to see the 2018 face of Ashley Stewart.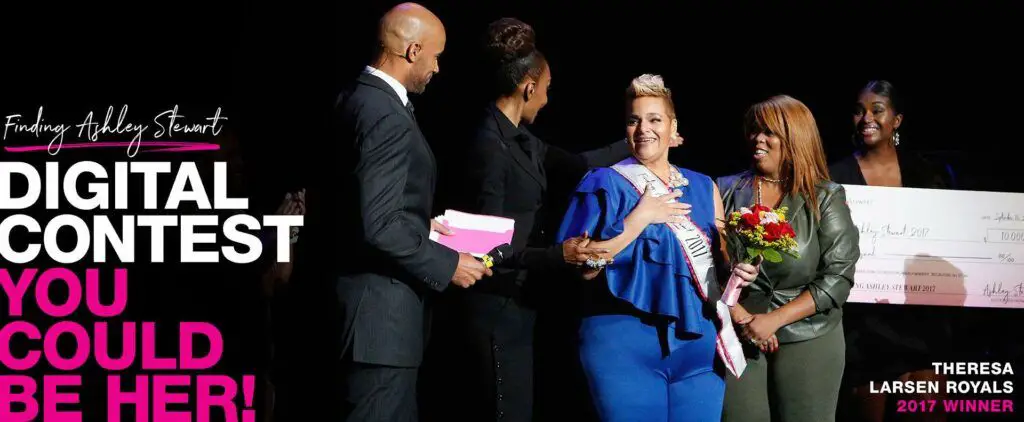 About #FindingAshleyStewart
#FindingAshleyStewart, the search for Miss Ashley Stewart, started in 2017. It was a new initiative to find the face of Ashley Stewart. Why not look to the women that wear, embody and love the brand? After a several cities tour in 2017, the first Miss Ashley Stewart Theresa Larsen Royals was crowned and history was made.
The search for the next 2018 Miss Ashley Stewart kicked off in February. Their tour includes Dallas, Richmond, Chicago and Cleveland. Interested in jumping in on the fun? There are tour dates still to come in Philly, Harlem and Atlanta. If you're like me and you just love to support beautiful and talented women, make sure to join the party at the Kings Theater on September 15 in Brooklyn, New York and root for your fave. Can't wait to see you on the pink carpet!

For more information on tour dates and to purchase tickets check out the links below:
Facebook
Twitter 
YouTube 
Instagram 
Tickets
Will you be checking out this year's #FindingAshleyStewart show? Would you ever try out?