I hope you all enjoyed last week's feature of Sarah from Curvily! She is such a nice person and so stylish!
This week, I'm so excited to feature Alison from Wardrobe Oxygen. Alison's blog was one of the first blogs I followed as a new blogger, and I've long been impressed with her writing. Understandably, many fashion bloggers come to blogging out of a love for fashion first with the writing and content coming second. With Alison, none of this takes a back seat. She provides useful and informative styling tips for women of all shapes and sizes and ages, and she offers up her own fab personal style as inspiration.
She is a plus-size fashion blogger YOU NEED TO KNOW!
FASHION BLOGGER FRIDAYS: Alison from Wardrobe Oxygen
Blog: http://www.wardrobeoxygen.com
Height: 5'3″. Age: 39.
Location: Washington D.C.
What made you want to become a fashion blogger?
I was traveling on business and needed a place to keep track of what I wore so I didn't show up in the same suit each time I visited a client. I eventually merged this wardrobe journal into the fashion advice blog I had since 2005 and Wardrobe Oxygen came to be! I chose to continue journaling my outfits to give representation to women who aren't model size or age but still love fashion.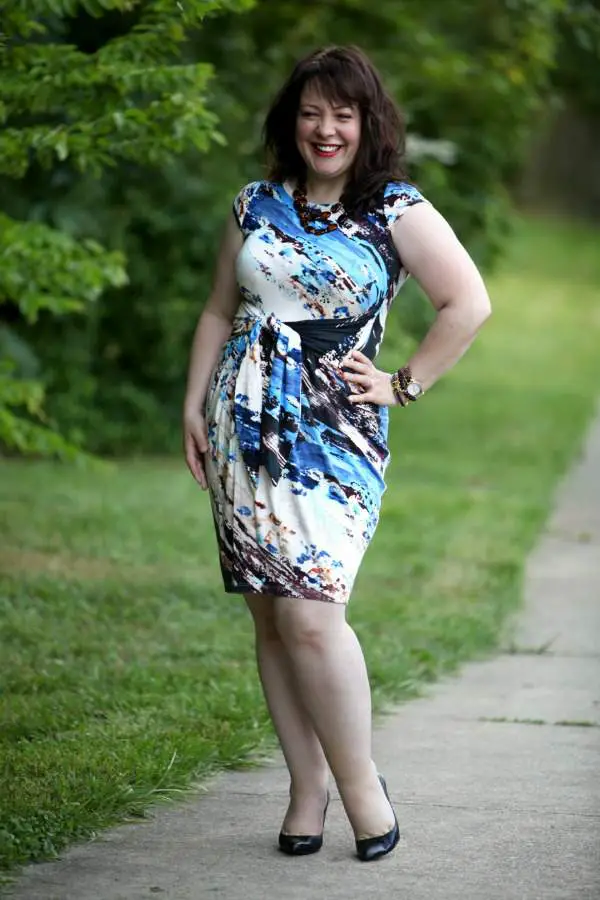 What are the challenges, if any, you face in being petite and plus-size?
Spending a lot of money at the tailor! Almost all my pants and jackets need to be hemmed. Also with a large bust and full arms, non-stretch tops, dresses, and jackets are hard to find.
What's your favorite thing about being petite and plus-size?
I love my curves and can rock a wrap dress with heels!
What's your favorite thing about being a blogger? A petite-plus fashion blogger?
The community has to be my favorite part of blogging. This is my 9th year blogging, and I have met so many fellow bloggers and readers who have become friends. As a petite curvy blogger, I love being part of a community embracing our figures and showing that fashion can be fun and fabulous for everyone.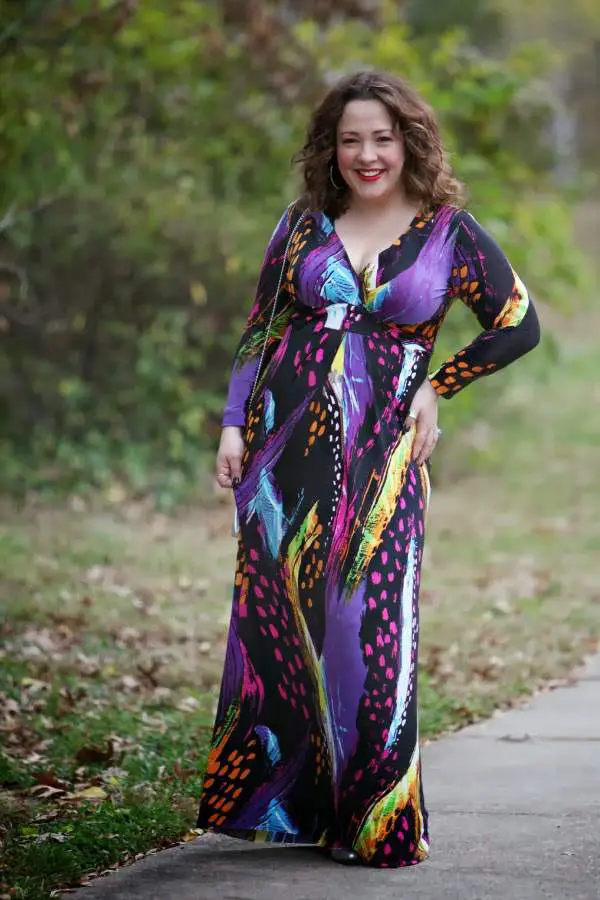 Who/what are your favorite designers/brands?
I love Diane von Furstenberg, She is my hero, and her style speaks to me season after season. However for my figure, I love Dobbin Clothing, Halogen (found at Nordstrom), Vince Camuto, and NYDJ jeans are ah-may-zing.
Describe your personal style.
Modern Classic – I like to infuse my wardrobe of basics with edgy pieces and always embrace a current trend or two each season.
Any bloggers currently on your radar?
I always look forward to new posts from The Not Vanilla, Simply Cyn, Nicolette Mason, J'Adore Couture, and Artfully Awear.
Anything else you want The Curvy Fashionista's readers to know?
I've been a fan of The Curvy Fashionista for a long time. Marie Denee is a rock star!
Thank you sooo much Alison!
What do you think? Are you a reader of her blog? Will you check her out? Let us know below!
Also, if you want to be featured or know of a blogger who should, please shoot us a note!