ELOQUII is out here reppin' for the curvy girls! We just featured a first look at their new Road Less Traveled collection and now the plus size retailer is taking their fierceness to the webseries world! Joining ELOQUII is Instagram star and founder of The 12ish Style Katie Sturino as the resident Style Expert of the new webseries, Closet Confidential.
Katie is not only insta-famous herself; she is the dog mom to Toast Meets World.
ELOQUII's 'Closet Confidential' Webseries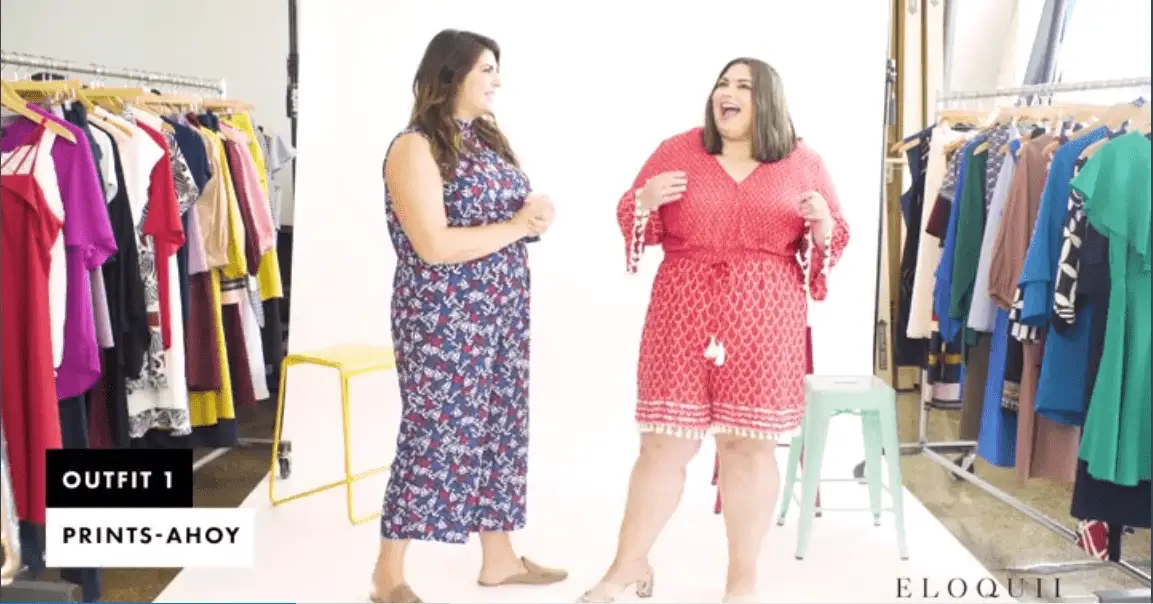 In the new monthly "Closet Confidential" video series, Katie will help real customers revamp their wardrobe and upgrade their style! The first episode kicks off with 22-year-old Tori, who moved to NYC from Connecticut five years ago. Tori went from preppy to all-black metropolitan once she made the big move to the concrete jungle; however Katie helps her tackle more bold prints and colors.
Check out the first episode below! Also, if you want to cop Katie's looks and style, head to her page here!
So dope! I'm always down for adding a little flair to a "safe" black wardrobe. Sure, black is classic and reliable, but you will never pop wearing it all the time! I'm team "pop of color" all the time, even when wearing a black-dominated outfit, I have to add some color whether it be via shoes, purse, or jewelry.
So, what do you think about this new series "Closet Confidential"? Will you be tuning in every month?