Ready to kick off your weekend with a banger?!
Latina singer/songwriter Elle Baez has blessed our eyes and ears with a music video for her latest single, 'Stereotype' and it's soo good we had to share it with all of you!
After all, what's better than watching woman of all sizes be empowered and lifting each other up while looking drop dead gorgeous doing it?! Talk about a serotonin boost!
Watch Elle Baez's 'Stereotype' Music Video!
Elle Gives TCF The Inside Scoop On Her Latest Single!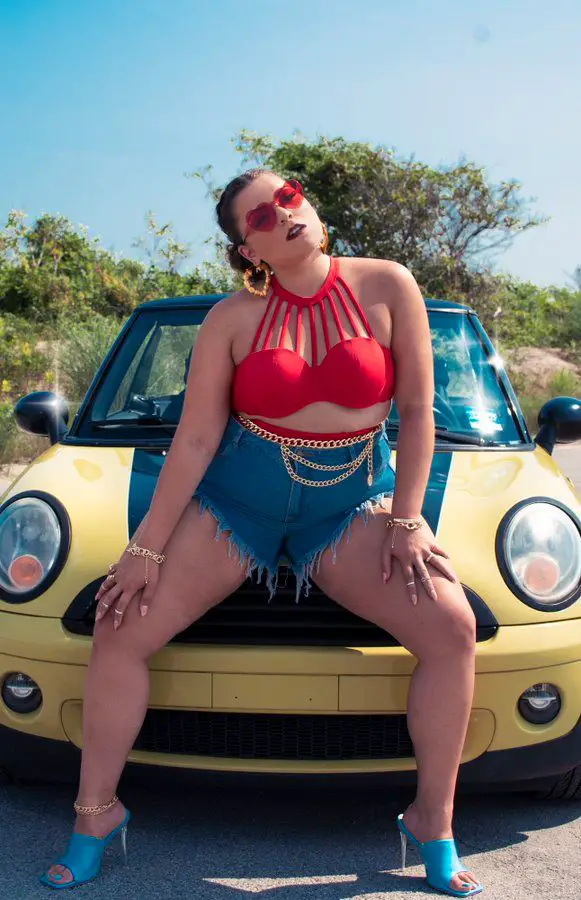 TCF: We love the powerful message that your new single "Stereotype" has! Was this song inspired by your personal experiences?
Elle Baez: "Thank you so much! Yes, the message of Stereotype is a direct reflection of my own personal experiences growing up and pursuing my dreams. From a young age, I could tell that I didn't have the "look" that society so quickly loves and admires being plus size and Latina. I felt that I had to shrink myself and change myself to fit in. It took me several long years to come into my own and build my self confidence. This song was written as a reflection of my past from my point of view today."
"I wish my younger self had the confidence and self assurance that adult me has. Stereotype is a celebration of all I have accomplished and how I am never going to let the white male gaze try to put me down. I am no longer tolerating being told to lose weight in order to be beautiful or sing my music for a crowd."
I am beautiful and I am here to stay. I am #NotYourStereotype.

Elle Baez
TCF: The music video concept is soo endearing! We love how you and your fabulous group of friends take that girl under your wing at the beach! How did you come up with the concept?
Elle Baez: "Yes!! This music video concept is probably the most near and dear to my heart than any other video i've ever made. That is because it is telling my own story in a way. I never knew that the body positive world existed. I still remember to this day discovering it and finding my home. It is a community that I can feel so safe in. I knew that I wanted the video to be a body positive pool party that I'm hosting because:
1. I've always wanted to go to a BOPO pool party and 2. How EPIC would that be for a music video?! "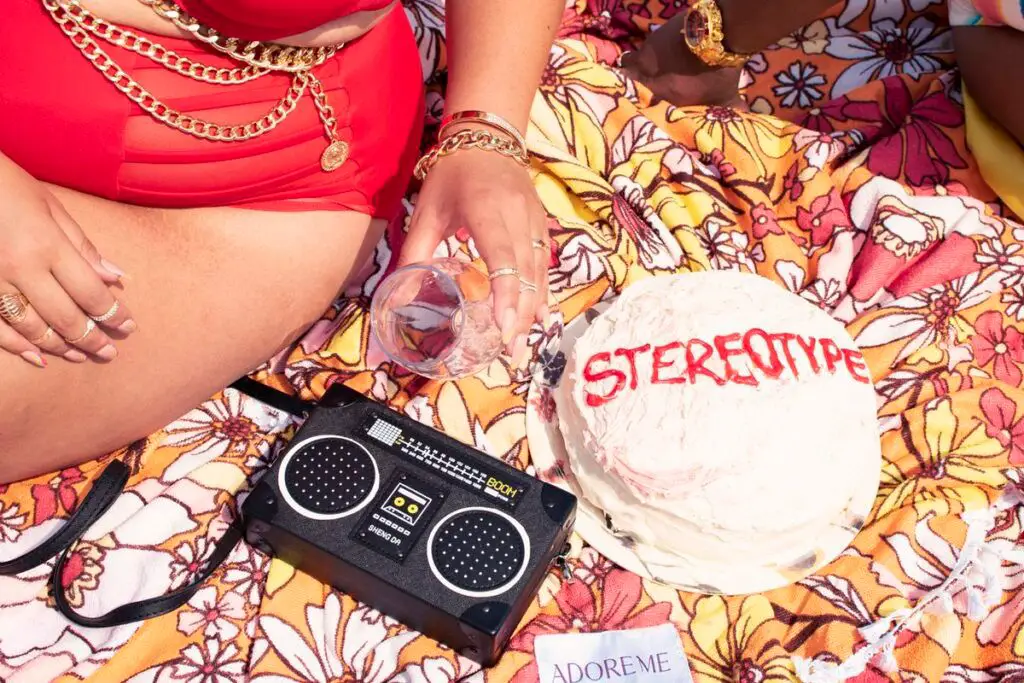 "My director, Gabriella Concepcion, had the idea to create a storyline with me bringing a "mini-me" to the party, played by Rachel Berrios. Rachel has experienced body shaming in her own life so this shoot day was really special for her."
"The video opens up with her reading toxic diet culture advertisements on her cell phone. I take her under my wing and show her that there is a whole world out there waiting for her with open arms. "
"Majority of the girls involved in the video are from a collective I co-founded called "The Curvy Artists Collective". They all brought such an incredibly positive energy to set. Making this video and telling this story with them means everything to me."
TCF: Your video was sponsored by Adore Me! How did that partnership come about? Was everyone in the music video decked out in Adore Me?
Elle Baez: "Every single girl in the video is fiercely rocking an Adore Me suit. I absolutely LOVE Adore Me for their size inclusivity and killer suits. I also just feel so confident when I wear them. I have been a partner with them for about a year and when I came up with the concept I thought how cool would it be for us to partner for this video. I showed them the song and the storyline and they immediately fell in love."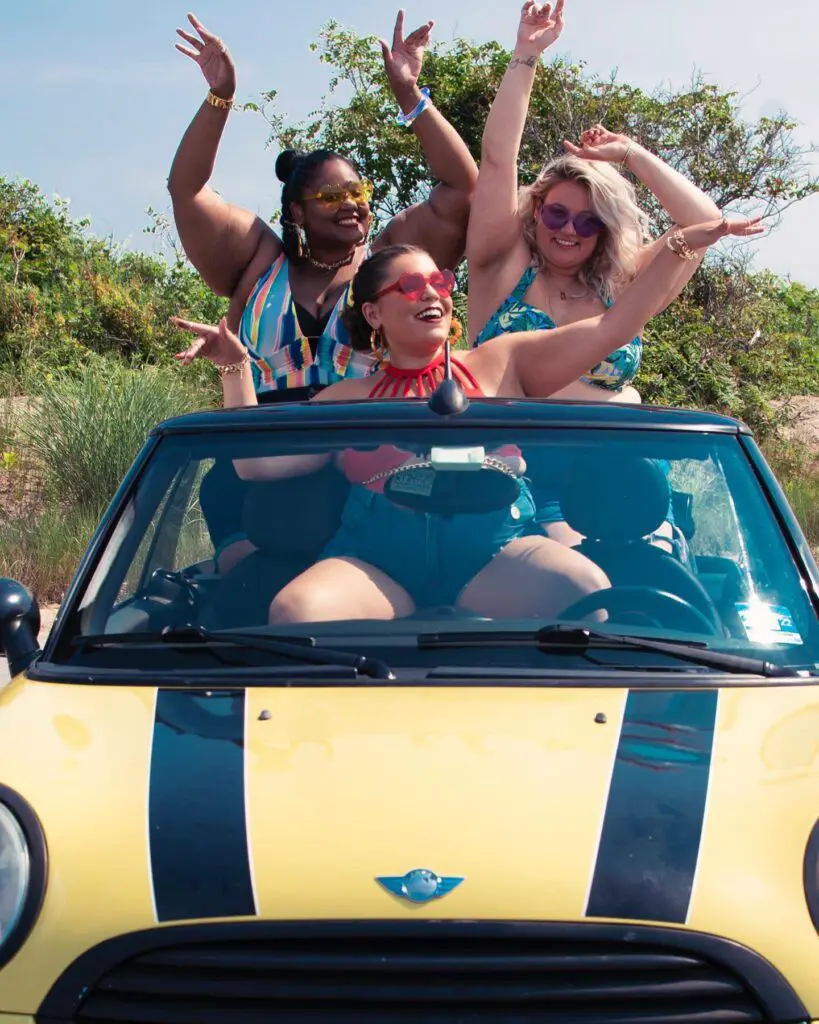 "They are truly changing the game in body positivity and the partnership just felt so organic and easy. They styled each girl in a suit and also gave them totes, cover ups and towels. The music video is a stylish Adore Me curvy girl fashion show!!!"
Are you like us and can't get enough of Elle Baez?