This week, Dia&Co released a limited edition lingerie collection to their site, featuring curated capsule collections from different brands, selected with Valentine's Day in mind.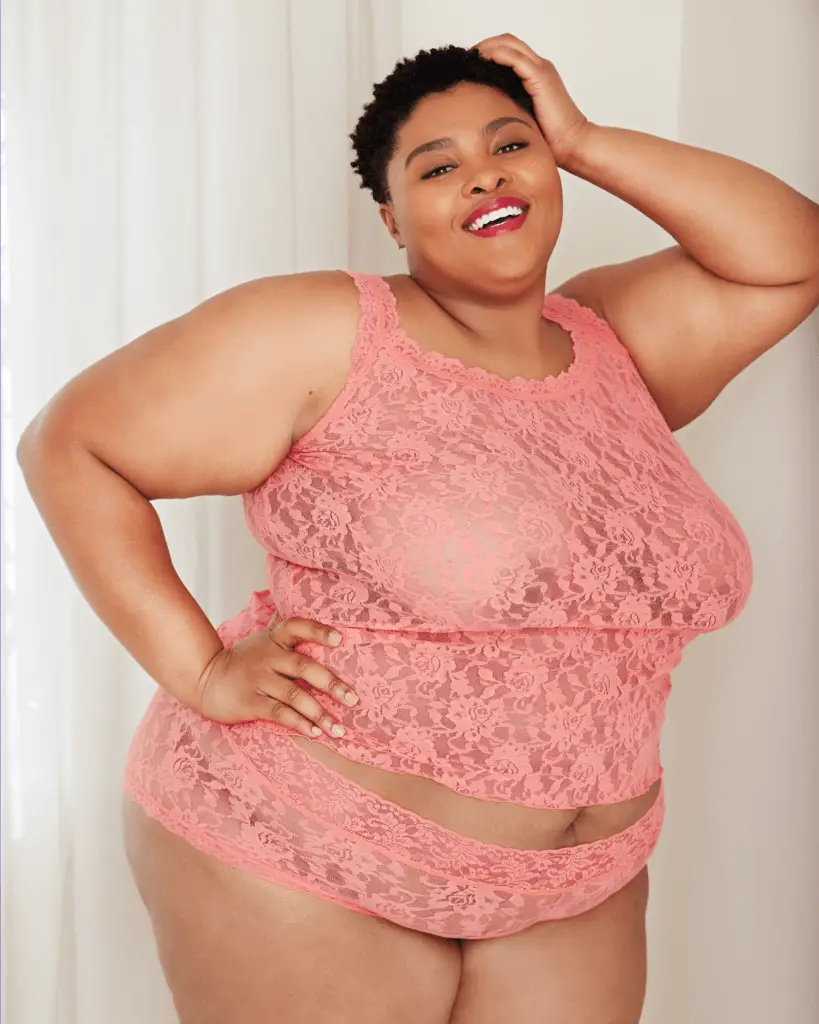 "This year, more than ever, we're craving special moments we can savor. We see Valentine's Day as a celebration not just of love, but of self-love, and feeling special in the clothes closest to your body is an expression of that for us."

Dia & Co CEO Nadia Boujarwah
So, what does this really mean?
It means that you can now shop for beautiful, high-quality lingerie pieces from different brands, all on one site. The collection promises a little bit of everything, from chemises, robes, thongs, and more, from brands like Elomi, Hanky Panky, and Elila.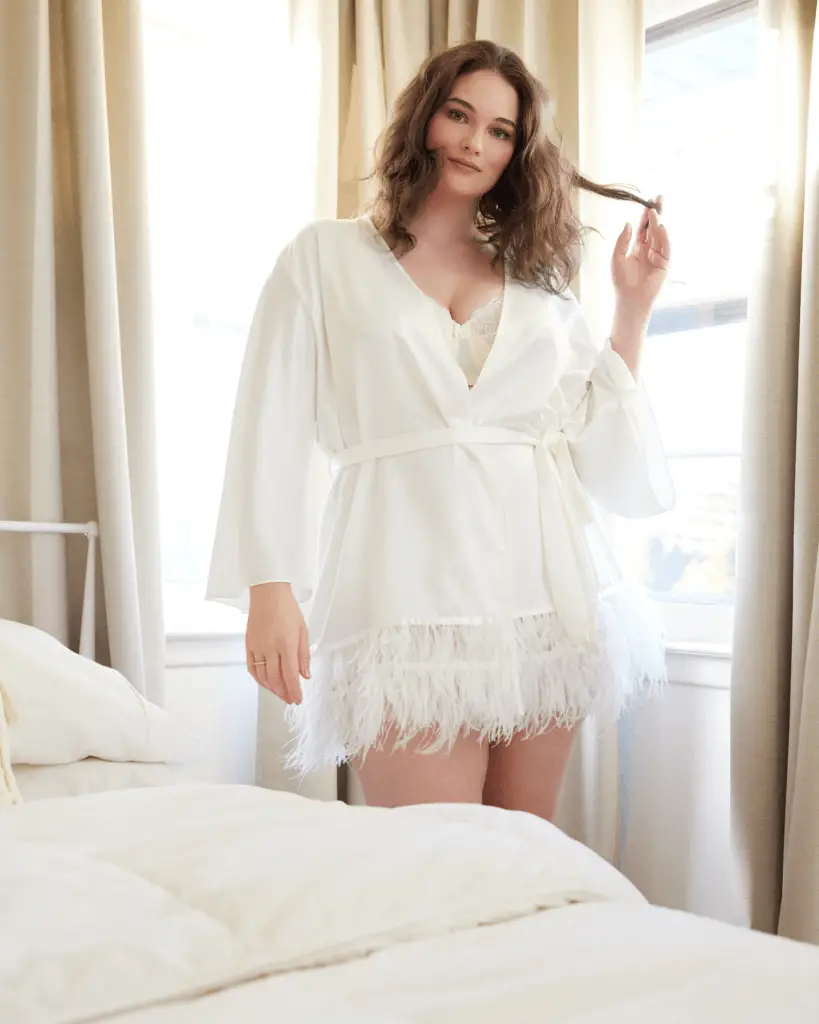 Shop Dia & Co.'s Limited Edition Lingerie Collection at www.Dia.com
If you are unfamiliar with Dia & Co., it's a plus size retailer that carries a wide selection of brands in sizes 14-32. What makes it unique is that it is also a styling service. You can choose to get styled for $20 and receive 5 items to try at home before buying them.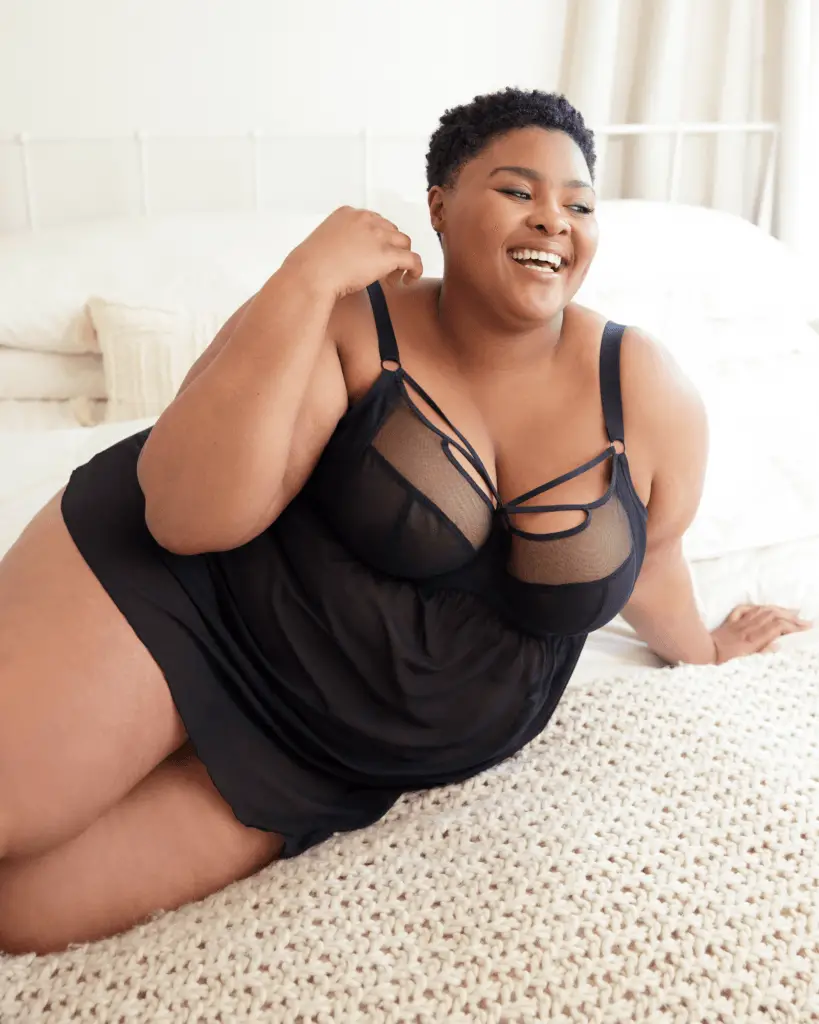 Or, you can just shop their selections yourself!
Check Out a Few of Our Faves From the Collection!
Photo Credit: shop.dia.com
This babydoll looks equal parts comfy and sexy! Available in 1X - 3X.
Photo Credit: shop.dia.com
The va va voom factor with this bra is strong! Loving the soft mauve for a romantic feel. Available in Mauve and Black!
Photo Credit: shop.dia.com
This calf-grazing robe is lightweight and perfect for lounging around in! I would even wear it as a lightweight cardigan in the summer!
Available in 1X-3X!
Photo Credit: shop.dia.com
The delicate detailing of this bra makes it both sexy AND sweet! Its plunge neckline is perfect for low-cut tops and dresses!
Available in Pink and Black, and Pink.
Photo Credit: shop.dia.com
Matching Matilda full-size brief, available up to a size 20.
Photo Credit: shop.dia.com
This bra has a delicate edge that we are really digging! Made with sheer mesh with strappy detail in the front. This bra makes an impact!
Photo Credit: shop.dia.com
Matching Charley Brazilan panty, available up to size 18.
Photo Credit: shop.dia.com
This set is soooo romantic. The gorgeous floral embroidery is vintage-inspired, but with modern comfort and support. Available in both Burgundy and Ivory. You can shop the matching panties here.
We love that Dia & Co are now offering more options for their plus size customer, and the lingerie in their collection is GORGEOUS, but we have to admit – we were a little disappointed in their selection for larger sizes!
We know they are just getting started, but it would be amazing to be able to shop all the pieces in the full size range.
At Dia, we believe in the power of style and the fun of fashion. We wanted to bring that to our customer through these brands. Moving forward we'll continue to build on this collection and create new ways we can continue to enhance her experience."

Dia & Co CEO Nadia Boujarwah
It's definitely promising to hear that they plan to continue to build and enhance the collection! Size 32+ babes want to feel glam and sexy, too!
Dia&Co. does do a great job of keeping a healthy selection of clothing items for sizes 28 and up, so we cant wait to see how they grow their lingerie options!
Definitely keep your eyes peeled and let them know if you like what you see!
Have you shopped with Dia & Co or other styling services before? What are YOUR thoughts on Dia's first limited edition lingerie collection?