Fern Earrings | Pia Necklace
I've been feeling the vintage love lately, and when I discovered Dale Grey Vintage, it was instant love. Dale Grey Vintage features vintage jewelry of all kinds – from earrings to necklaces to bracelets and more, they do not disappoint. Joi French, the designer behind Dale Grey Vintage has an amazing mission. She is out to create her mark in history by making wearable vintage pieces. She named her company with her mother's middle name and a lyric in one of her favorite nursery rhymes.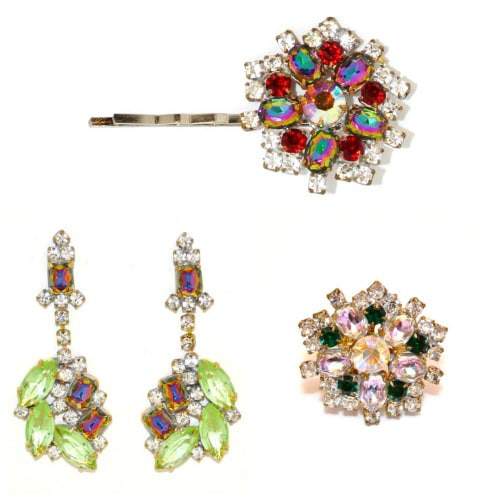 Bellina Hair Pin | Tropics Vintage Crystal Earrings | Good Night Moon Ring
"Dale Grey is a chic statement of power with the jewels being a reminder of her mother who is kidney cancer survivor which inspired the designer to donate a portionto various cancer foundations across the country." – Dale Grey Vintage
Aside from being inspired from her mother, and the art of contrast, the designer is inspired by history, art, and her travels across the globe. She uses all of these inspirations to create beautiful pieces of unique jewelry that women of any age could wear and love. One of my favorite quotes from her website describing when you wear her jewelry, which to me, describes it all in one phrase, "You won't be another fallen dynasty; You will be everlasting and powerful like Dale Grey."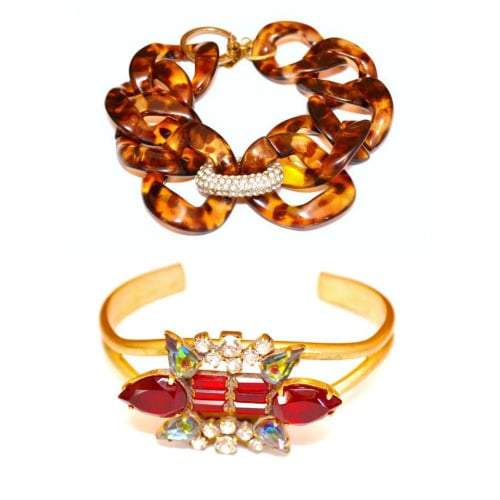 Reese Bracelet | Miza Cuff
My favorite thing about Dale Grey Vintage is that the pieces are completely wearable, stylish, and oh so chic. Can you see yourself in any, if not all of these amazing pieces?? I would totally love to add one of her amazing creations to my Fall wardrobe! Head on over to Dale Grey Vintage and check out her amazing collection of unique and artistic creations. You can also find her on Facebook, Twitter, and Pinterest.
Which piece is your favorite? What item do you love the most? Would you wear one of her creations? Leave a comment below, and let's chat about it!!