Have you been tuning into Curvy Style with Timothy Snell? Every Saturday night over on Centric, Timothy Snell takes us into his world as he styles celebrities and every day women like you and I! I have partnered with Centric to bring you weekly recaps, share Tim's Tips, red carpet looks and highlights you may have missed. I can't wait to talk to you about it!
One of the things I like most about this series is how Timothy parallels issues and/or body insecurities with celebs and the everyday women! It is quite refreshing to see and encouraging to watch how Timothy addresses and approaches these challenges in two different, yet similar ways! And for the latest episode, he tackles a hotly debated topic: The Arms.
For some, showing off the arms is no big deal, but for quite a few plus size women, showing off the arms is a very sensitive topic. Hell, there are even days that I feel a bit self-conscious about my arms, but I find different ways to play this concern down and play up what I love. And this is what Timothy did for both Ledisi and Jassy in this episode!
Here's a sneak peek:

The Celeb: Ledisi
Timothy is tasked with dressing the uber vivacious and crazily talented singer, Ledisi, for the BET Black Girls Rock! red carpet. Listen. I had the pleasure of hosting the Curvy Carpet and attending the same Black Girls Rock! Award show and it was divine! This event was definitely a see and be seen event, so Timothy had to bring the style AND on short notice… naturally.
In their consult, Ledisi shared her love of her fluctuating shape but brought to Timothy's attention that her arms were what she wanted to keep somewhat covered. I hear you Ledisi! I do! And with 8 hours until red carpet and without the perfect dress and look, Timothy was beginning to stress how he would be able to tap Ledisi as "Tim Approved!"

But, being the sharp pro that he is, his last dress perfectly does the trick and I am here for all of it! Timothy is so animated and wears his feelings and thoughts on his face, as I do and I love it. With Ledisi being very particular about what she wants, Timothy is looking for a few ways to get her to open up and try new things!
And her look? Amaze. Timothy gets Ledisi in this awesome off the shoulder black and white (which is my fave combo) gown that fits her perfectly! Take a peek!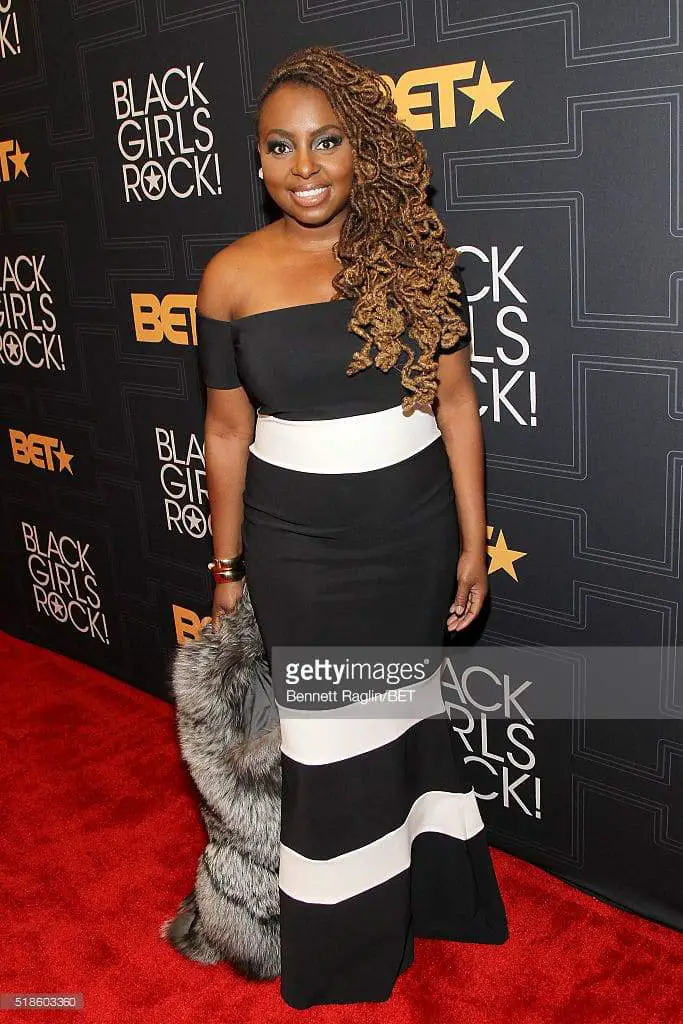 It is here where Timothy shares his latest tips! I love his tips! I am always learning something new from this man!
#TimTip
Try a shaper down to the ankle, under a gown (I never thought about this. I immediately think about all of the hard work needed to put on and wear for a full event!)
Color block stripe narrows the waistline (while I have not tried this intentionally, I am going to play with this one!)
Cap sleeves as an option for sleeveless (I am a fan of this.)
How chic does Ledisi look?
The Client: Jassy
Jassy is someone we know all too well. At least I think so! Jassy has been a caregiver, who had not poured into herself… So much so that when she first married, life happened and she ditched the idea of the full wedding experience, for a sleek cranberry option. Listen. Shopping for that ideal plus size wedding dress can at times be daunting and overwhelming, with the lack of options readily available.

So for Timothy, Jassy wants a wedding redo since she never had her "bridal moment." Just because she is curvy does not mean she has to settle! So what is the challenge? Jassy is looking for "a new sense of self" with this experience and Tim is here to make it work. But like Ledisi, Jassy does not like her arms.
After a trip to Alfred Angelo, (heyyyy! My sister got her dress here) together, they found the right silhouette for her shape and with 48 hours to spare, Timothy has to pull it all together! And homegirl was not completely sold on this makeover! She brought her red dress, JUST in case!
I loved this makeover. Loved. Because I am a big sap and baby, I mayyyyyy have had a tear with her reveal! A few…
What do you think about his tips and looks?
Did you miss any of the past episodes? Did you know that you can also catch them On Demand? Yes, honey! You can! Get caught up and then let me know what you think of the series!
Season finale is THIS Saturday, June 4th at 10P/9C on Centric so you have to make sure that you are tuned in!
Will you be watching? I will and I will be tweeting along with the hashtag #CurvyStyleCentric!