We are back to celebrate! WOOT! Over two hundred thousand of you are following me on Facebook! I cannot thank you enough for the love and support and conversation- I do love our talks! Yesterday, we kicked it off and today we follow back up with a new giveaway with Hips and Curves!
Who is down for sexy time? I mean with one of the leading plus size lingerie retailers, Hips and Curves SERVES when it comes to segzy plus size lingerie! SERVES. From costumes, to hosiery, to naughty toys, and the demure chemises, Hips and Curves is seriously where it is at. So, I thought it only right for me to hook you up here for the next feature as we are Celebrating 200k FB Fans!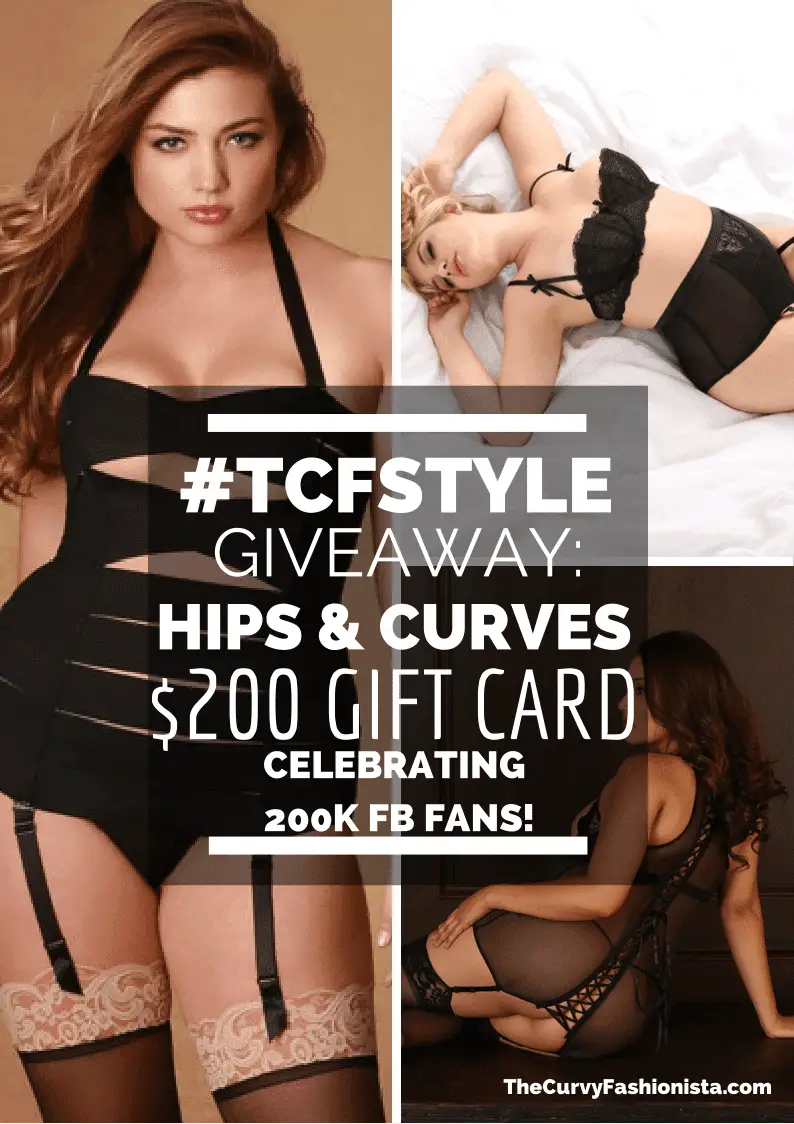 Yesterday's giveaway was for 20 readers to score a dress from Simply Be and today, get ready as one lucky reader will score a $200 gift card to Hips and Curves and with their accessible prices, you will surely have fun with this! And GUESS WHAT?
THIS is an INTERNATIONAL READER ELIGIBLE giveaway!
I hadn't forgotten about you!
For the rest of these giveaways, we will be playing on the numbers 200, 20, and 2. How we use it? You will love… Don't worry! And since we are all about celebrating our community growing, all of our giveaways will also celebrate the launch of our NEWLY LAUNCHED PLUS SIZE STYLE FORUM- #TCFSTYLE!
So, for today's giveaway?
A $200 Gift Card Giveaway with Hips and Curves!!
Are you ready to play??? How cool is this giveaway? I am really hyped about this giveaway, as I have noticed, you LOVE to chat about lingerie and bras and fancy chonies!!
To enter, all you have to do is follow the instructions in the giveaway form below. The more actions you take, the more entries you earn! That easy!
You have until Tuesday night, April 1st at 11:59 p.m. to enter!
Good luck and thank you for rocking with me!!!