We are soooo excited about today's feature. We're back with some more amazing plus size art! Last time we brought you curvy illustrations by Pierre Rütz and this time we're bringing you a collection of striking images by Brazilian photographer and body positivity advocate, Bruna Lacerda!
These photos are apart of her collection called the I Choose Me Project. The collection is currently on display at the Mason Civic League Gallery in Hoboken, New Jersey.
Each girl who participated in this project wrote a mini bio on their relationship with their bodies, which was also displayed with their photos to give you a more personal experience, when viewing the photos.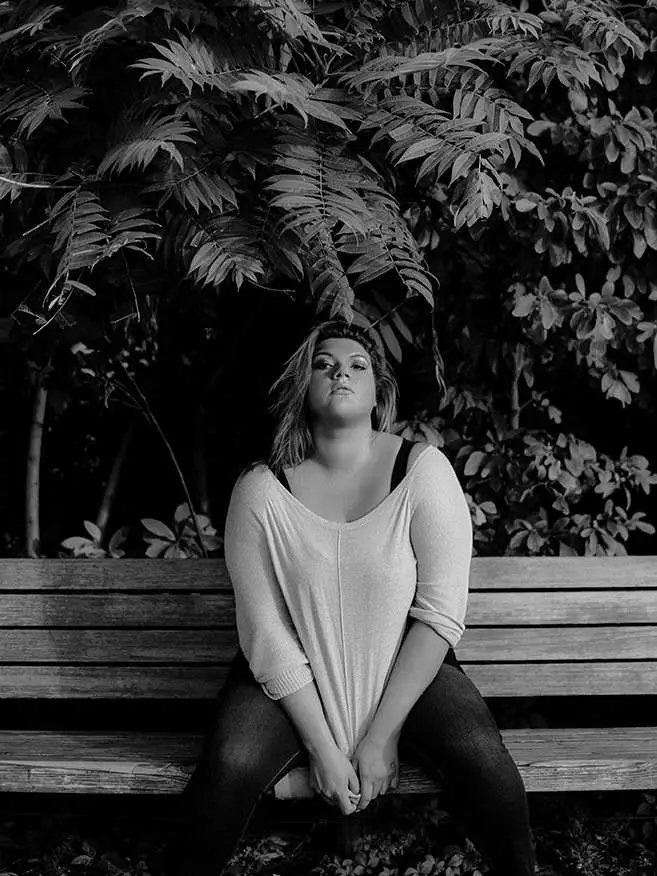 "During this personal and very intimate series, I invited these women to look and appreciate themselves on the inside first, so they can feel stronger on the outside.

Their life stories inspired me to continue spreading my message while showing the value of their real beauty.

The objective of the "I Choose Me" Project is to empower women to make a difference in their communities and to stop letting society dictate how you and your body are supposed to exist in this world; because at the end of the day, we are all humans and we are all beautiful." – Bruna
Comprised of 19 portraits, this collection deconstructs the concept of "plus-size" by overcoming media's standards, showing these women owning their confidence.
The exhibition "explores the shifting discourse surrounding the woman and their relation to the body, emphasizing that your attitudes towards your own beauty is key to being confident. The purpose of this collection is to reflect on the effects of judgements and opinions of others on your own happiness, especially when you ignore them to genuinely become what you truly are."
"It always makes me very happy to show someone how beautiful they are and how confident they can be through my photography," says Bruna.
Part of the proceeds from the I Choose Me Exhibition will be donated to the National Suicide Prevention Lifeline. So not only are you helping other women build their confidence, but also helping a charity that aids in preventing suicide.
If you're in the NY or New Jersey area between now and August 31,2017, make sure to stop by the exhibit.
To see more from Bruna Lacerda and her I Choose Me Project visit BrunaLacerda.com
How amazing are these photos? I love seeing more and more pieces of art and photography showcasing plus size women. Make sure you check out the rest of the photos and let us know which ones are your favorite!
DO you already have a favorite? Would you take a photo of yourself to challenge your own ideals of beauty?