Last night, twitter was abound as the Fa(t)shionistas were frantically clicking through the Evans website as the sophomore collection of the long awaited Beth Ditto Collection for Evans was set to launch.
Fashion-gasms were shared; Error messages were abound; Dollar and pound tallies were being compared; Anxiety and elation poured through; as the fashion forward plus size women clicked through trying to add items to their shopping cart at Evans.
Why- and how do I know?
Twitter.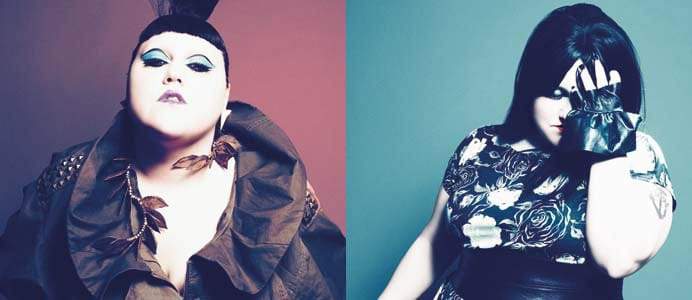 In anticipation for the launch, Twitter was abuzz with frustration, anticipation, elation, and glee and it was evidenced by the lovely hashtag: #dittowatch
See?

WHY are we all geeked over this collaboration? After such an astronomical success of her collaboration last year with head designer, Lisa Marie Peacock, paired with limited quantities, items selling like hotcakes, and a very smart campaign- the Curvy Fashionistas were left sitting on the edge of our computer chairs!
No seriously…
Well, maybe I was, as mum was the word until this week when pics started popping up all over the place!
What does the new collection include?
The collection includes unique twists on classic pieces whilst ensuring the cut, shape and fit work for the fuller figure. Among some of the designs is a red and black 60s chevron shift dress, a 70s cardigan and a 80s love heart print hanky hem asymmetric tunic. In addition there are some great accessories to complement the range that include vintage mesh ankle strap shoes, cameo belt and cracked silver mary janes. From the Beth Ditto for Evans press release.
And what does Beth Ditto have to say about her collection with Evans?
Working with Evans the first time round was a dream come true and this time the experience was even better than before. Getting a feel for what people liked and didn't like and working with the same wonderful team, I learned some new tricks and discovered a confidence in my instincts that carried over into this collection. There are some special, versatile pieces that I believe in and feel will change the way we look at our wardrobes and include staples to build your own strong look from standout items to wow and even some updated favorites from the last line. I know you will look as beautiful in these clothes as you do out of them. I am grateful to have the chance to design for you again. Beth Ditto
Here are two of my MUST Haves from her collection!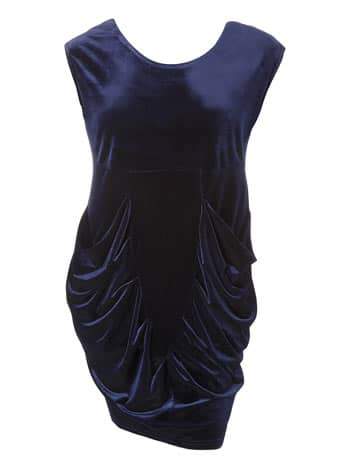 Blue Velvet Drape Pocket Dress
Khaki Jersey Maxi Dress
Tell me, what are your thoughts? Have you already scored your jewel? Haven't had the chance to score a piece? Head over to shop the Beth Ditto for EVANS now!