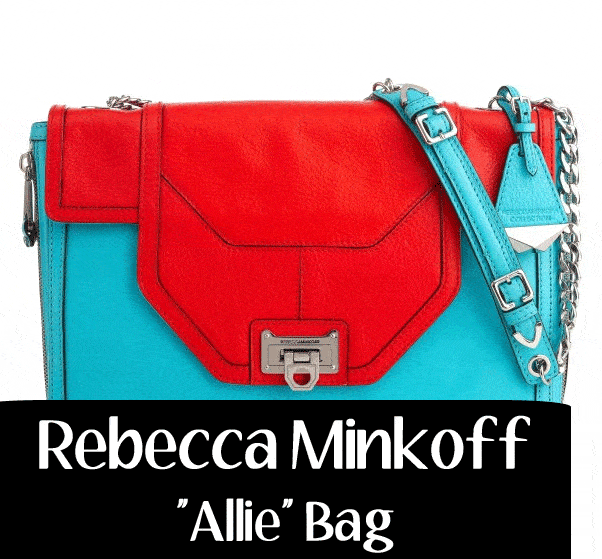 Many times your clothes do all the talking, but there are moments where your accessories do all the talking for you. It has been a minute since I have featured Rebecca Minkoff on the blog, soooo overdue. She has a knack for bags, but girlfriend does not stop there.
Since I had first written about her, Rebecca Minkoff has launched shoes, jewelry, clothing, and a men's accessory line- Ben Minkoff! Girlfriend has been busy, winning awards, and I love every moment of her hustle and branding! I do wish that she rocked items that were plus friendly, but for now I will just pin them.
Anyways, for now, we need to talk about this bag that has me all geeked out. The Allie from the Rebecca Minkoff Collection Line.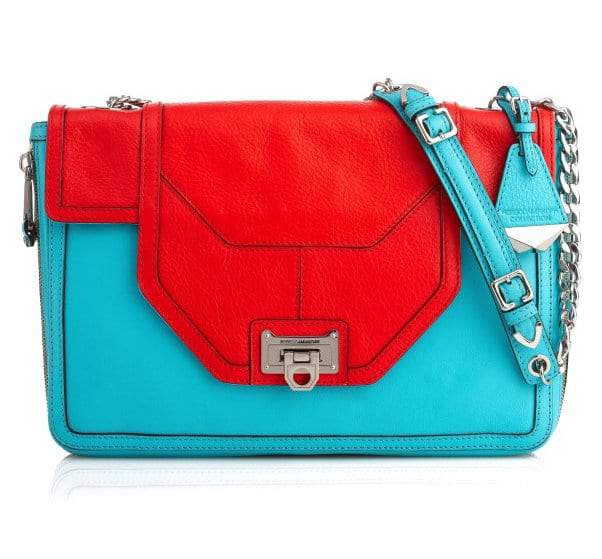 "Allie combines vintage-meets-modern geometric styling with a shockingly cool teal and hot red color palette."
This bag is HOT. Period.
I mean, who cares what you are wearing when this bag is able to speak for itself?!?! I mean, a bag is not a bag without having some type of personality. And Rebecca Minkoff knows how to deliver that- hands down.
Some of the product features?
13″ wide x 8.5″ tall x 3.5″ deep (with gussets expanded)
Genuine leather
Custom lock closure
Expanding zippered gussets
Removable double chain strap
I mean, cause with her bags, it is all about the details. And you gotta love these details.
It is quite sexy. Oh how I love the site has evolved!
Do you have a favorite Rebecca Minkoff Bag? What do you think of The Allie? Something that you can add to your collection? Sound off in the comments and let me know!