So, this year has been all about "Owning It." For me that means stepping into my power, being a bit more bold and intentional with all kind of life choices, both professional and personal! It is about connecting, building, and LIVING life.
So when I decided to launch this brunch series, this was a chance for me to take my brand to its next level and to connect with you on a more personal level!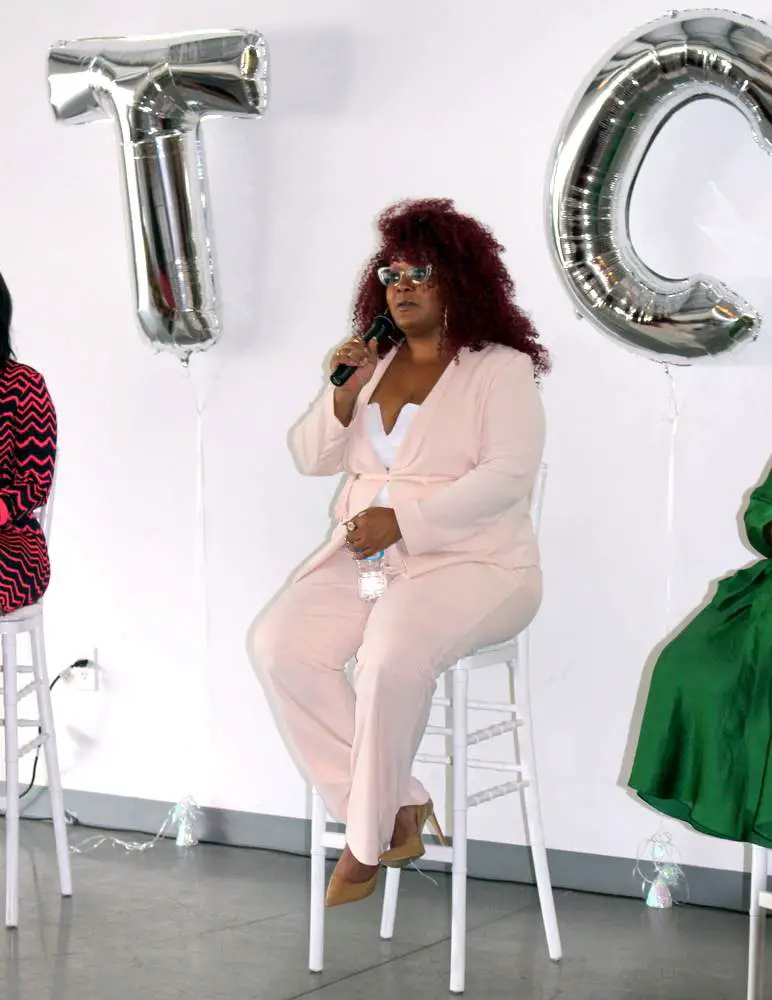 Our very first TCFStyle Brunch Series was an amazing success, selling out in under 24 hours with the waiting list, just as fast! Thanks to the uber stylish and on point NikkiFreeStyle, Jibri, and Exclusiv Vodka, we had an amazing turnout and event!

Where do I begin?
The Food! Chef Devi Cooks brought it all out, serving us an amazing lineup of French Toast, Scrambled Eggs, Candied Bacon, Sausage, and Cheese Grits! We were spoiled and to top things off, the mimosas were flowing thanks to Exclusiv Vodka!
As guests were coming in, getting settled, and waiting for the panel to begin, they made their way to our uber fab vendors! Jibri, Shady She Boss, Thiq Boutique, Simply Unique Jewels and Pins and Needles Vintage had something for everyone! And did the guests shop!
Our panelists were JUST as lively as our vendors! I mean, we did have an amazing lineup! Maui of Phat Girl Fresh and (get your tickets) kept it all the way 100 with her thoughts about plus size fashion and loving yourself!
Mimi J of The Glamatory schooled us on beauty and how this plays into Owning IT! Jasmine of Jibri gave style tips and even helped an audience member with her "shape" questions!
And our uber fabulous celebrity stylist, Patrick T Cooper was the star of the show, dropping knowledge (and tea) about Owning your style, working with stylists, and sooo much more!
But wait! You know we did have a few fab door prizes!
Thanks to 88 Handbags, five lucky guests left with a chic and fun handbag!
Of course we had to share and promote our Tee Shop, and we hooked up a few attendees with their own tee!
And our Sponsor, Jibri hooked up one lucky attendee with a $250 giftcard to her shop!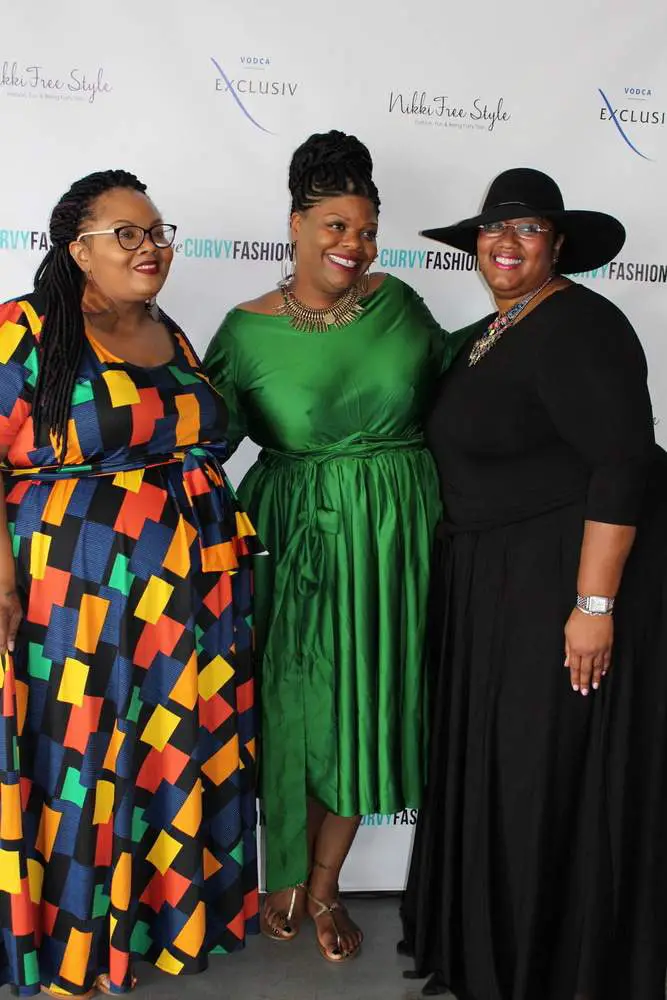 But the goodies did not stop there!
Each attendee went home with a fun little gift bag, thanks to Hanky Panky, High Brew Coffee, Cocotique, Minx, Body Fantasies (YES, that Body Fantasies!), Torrid Nail Polishes, fancy jewelry and eyewear goodies from Shady She Boss, and fun pens by The Glamatory!
A very special thank you to DJ Fadelf who handled all AV needs and to Kim Byer-Clark who put this event together!!!!!
Oh! And what I rocked? I played in this blush pink pantsuit from CarmaKoma! I layered a strapless white top from Ashley Stewart and topped it off with my Sam Edelman nude-to-me pumps!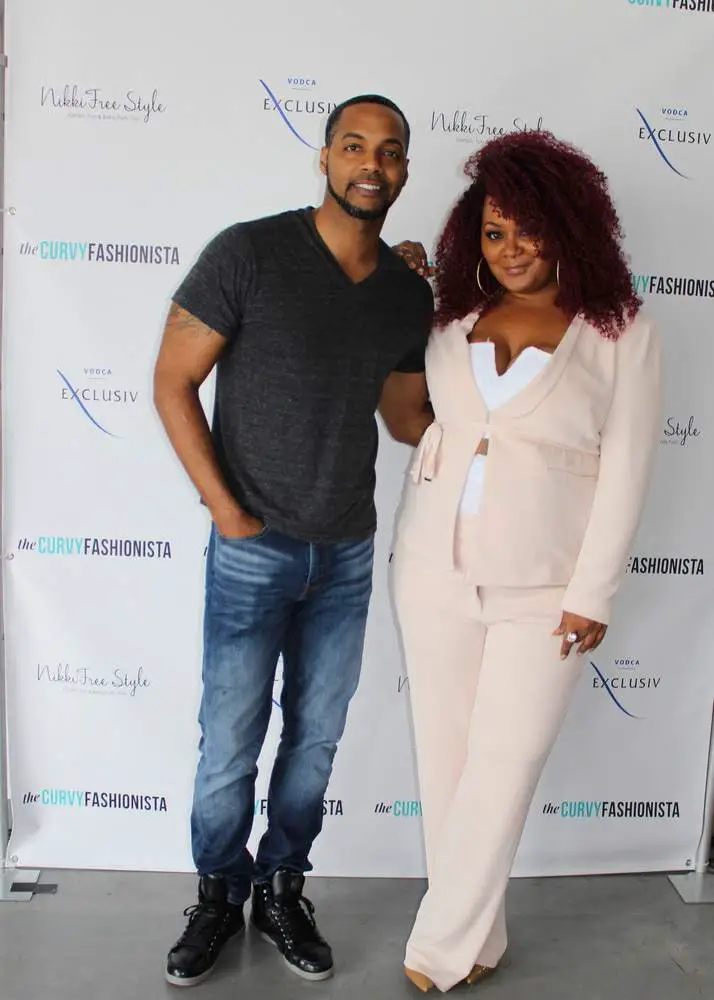 Here I am with DJ FaDelf!
Want to see all of the pictures???
Please check out our Photo Album here:
So much fun right? Well, I hope that you are ready, because we have an amazing panel coming up! We teamed up with Maui, of PhatGirl Fresh to make it a weekend of plus size fashion and socializing with her Phat Girl Presents "LifeStyled!" So on May 14th, you attend her event and on May 15th, I invite you to attend our next brunch in our TCFStyle Brunch Series: Own It: Your Blog, Business, and Brand!
Make sure you tune in on Monday, March 21st for all of the TCFStyle Brunch Series information!
Did you go? Were you here? Did you have an amazing time?! Let me know!