Last week when I shared our last plus size art feature, I was asking you how it made you feel. Hearing your thoughts and feelings about this made me smile from the inside even more. So, when I stumbled across this series from Brazilian graphic designer, Carol Rosetti, which started on Facebook, I knew I had to share immediately.
Carol Rosetti's illustrations tackle situations and stories that women encounter on a daily basis, including: including "LGBTQ identity, body image, ageism, racism, sexism and ableism."
"It has always bothered me, the world's attempts to control women's bodies, behavior and identities," Rossetti told Identities.Mic via email. "It's a kind of oppression so deeply entangled in our culture that most people don't even see it's there, and how cruel it can be."
From those stories Carla has created and illustrated, I have rounded up those that represented comments, emails, and messages I have received on the blog and on FB. These images are powerful and amazing.
Art Spotlight: Making a Statement with Carol Rossetti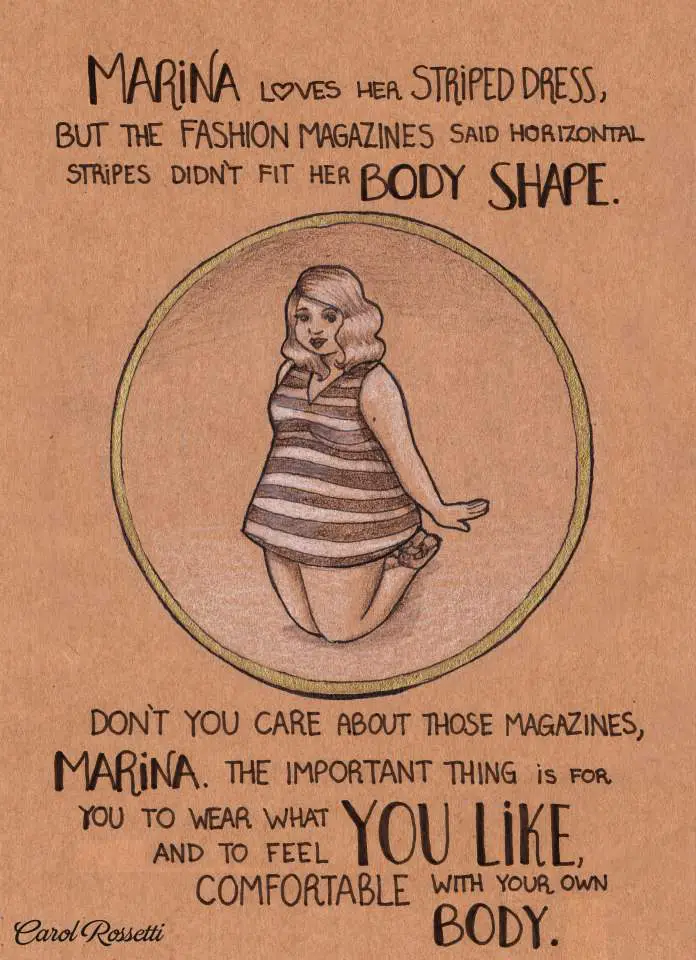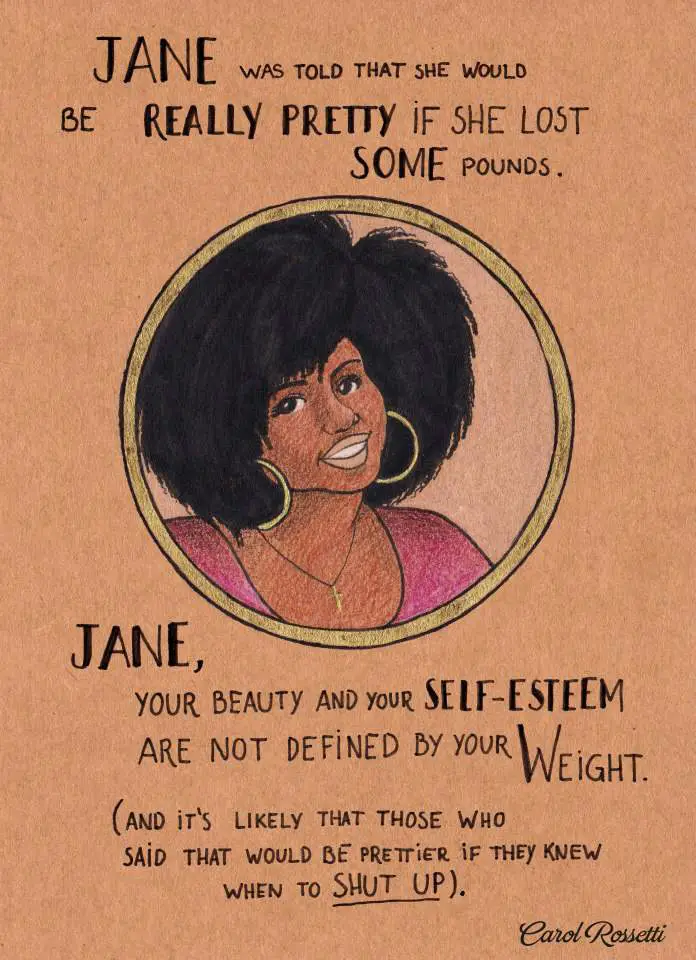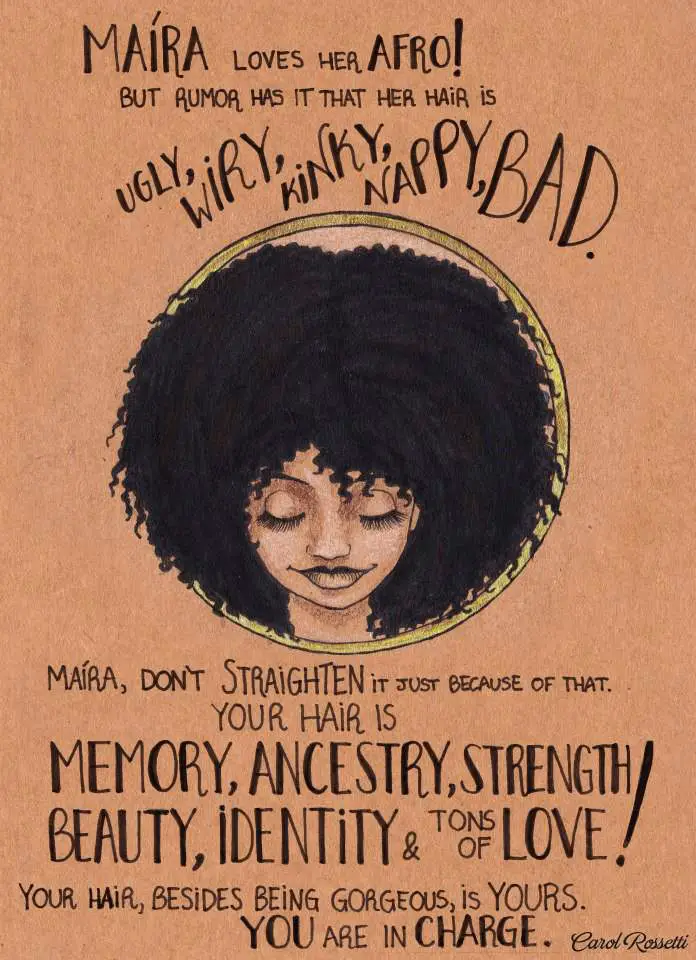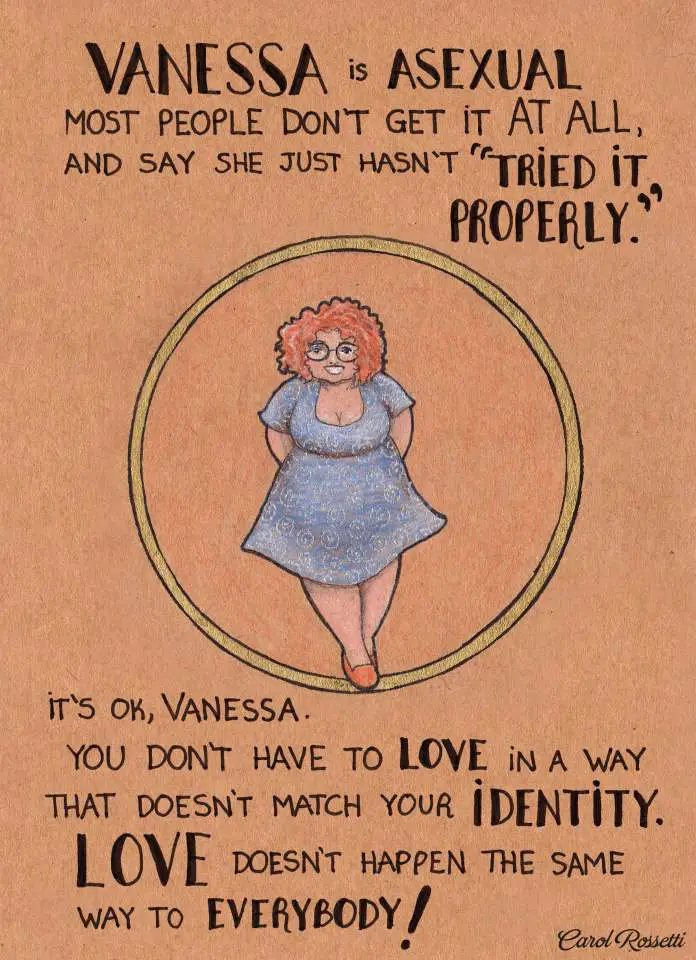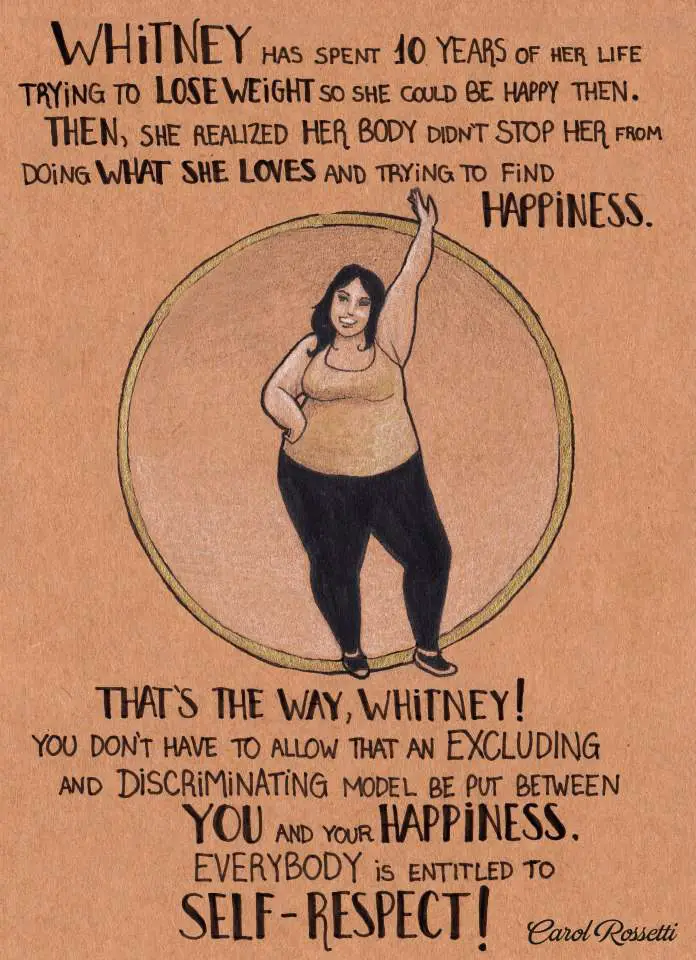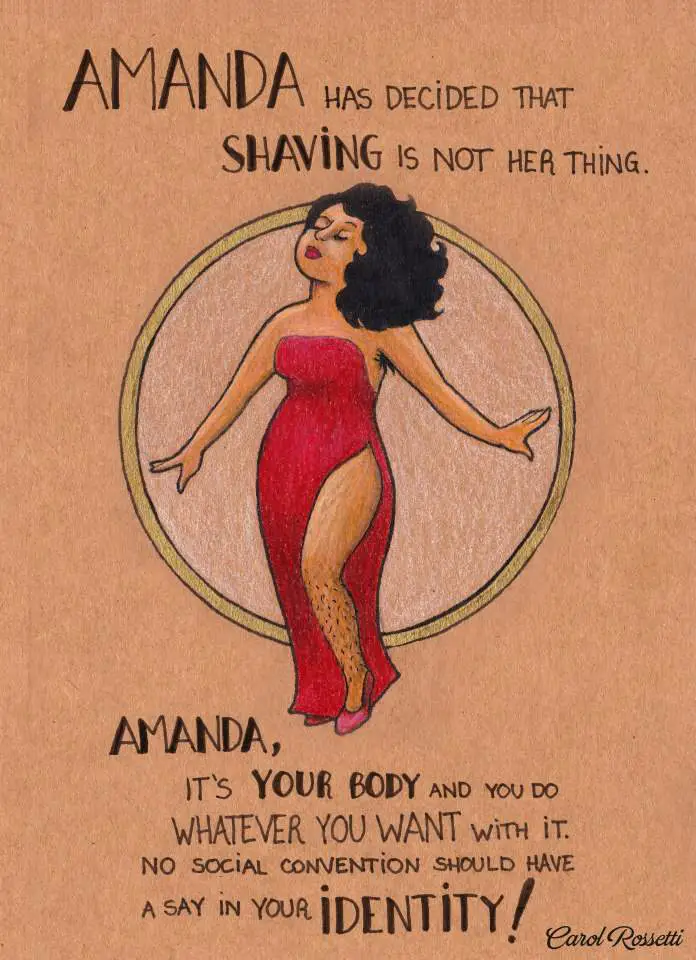 I mean. How amazing are these statements? How about that? Could you see yourself in these stories? If you couldn't but can still appreciate them, I suggest you see and read the others as well… definitely a moving series!
Right now, you can only get or see all of these illustrations on the Carol Rosetti FB page, but she is working on an Etsy shop where you will be able to own her prints and postcards. The prints will all be fine art and hopes to be open by August!
What do you think of this series? Is there a piece that stands out the most to you? I want to hear from you in the comments below.