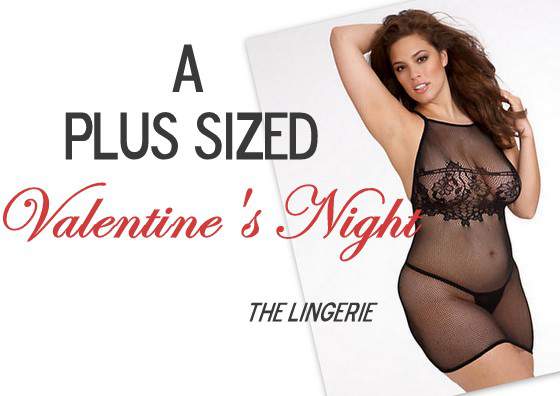 Whether you are uber confident or reserved and coy, I have found quite a few lingerie picks to satiate your appetite (or your partner's or for yourself!) For Valentine's Day/Night!
As shared in my Valentine's Date Night Dresses Picks, Valentines, interestingly enough has a love hate relationship with a more than a few people and while some may rumble over the commercialized aspect of this, to others, Valentine's Day is REAL. I do not have a Valentines and will be working too, on this day in Vegas- BUT that does not take away from the idea of amazing lingerie for a sizzling or sweet night!
So, in celebration of this day I have rounded up some of my favorite lingerie picks, from underwear, garter belts, chemises; all things lace and leather, naughty AND nice for you to rock your curves in! From Hips and Curves, Full Beauty, Lane Bryant, and many more, there is something I am sure to catch your eye…
20 Plus Size Lingerie Picks
Q.What do you think of the roundup? Do YOU like it? Which ones are your faves and where do you go to make a purchase for plus size lingerie?