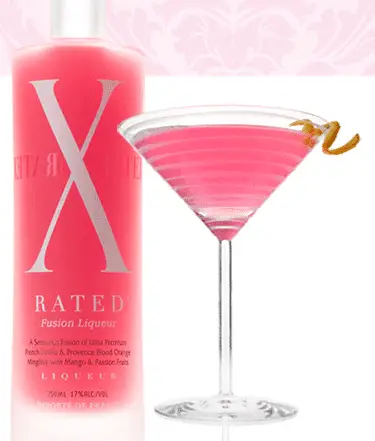 Beauty, Drinks, Eyeliner, Lipstick, Blush… and so much more!
When I have fun, you get too as well!
This past fashion week, I attended the C+C event hosted by Lianne Farbes and it was delightful! To keep up with X-Rated Fusion celebrations, the have offered me a fun giveaway for readers of The Curvy Fashionista, to win an awesome gift bag filled with top notch beauty products!
Seriously fun yes?
Here is what you have the chance to win thanks to X Rated Fusion:
X-Rated 12 oz. Glow Cup
X-Rated Lip Gloss
X-Rated Pink Lipstick Case
X-Rated Pink Rhinestone Bottle Opener
X-Rated Heart Shaped Sunglasses
L'Oreal Voluminous Mascara
L'Oreal Cream Eyeliner
L'Oreal Matte Shadow Duo
L'Oreal LeGloss Lip Gloss
Nails Inc. Nail Polish
Urban Decay Lipstick
Urban Decay Blush

And a quite few other beauty surprises!
Talk about a gift bag huh!
What do you have to do to win?
Oh you know I have to make it easy for you! You have the chance to win in a few ways and with Twitter, you have even MORE entries! Woot! Follow the directions below!
Contest Ends Next Wednesday, November 2nd and the winner will be chosen via Random.org on Rafflecopter!