Whitney Nic, back to give you our 15 wide width summer shoes you'll love!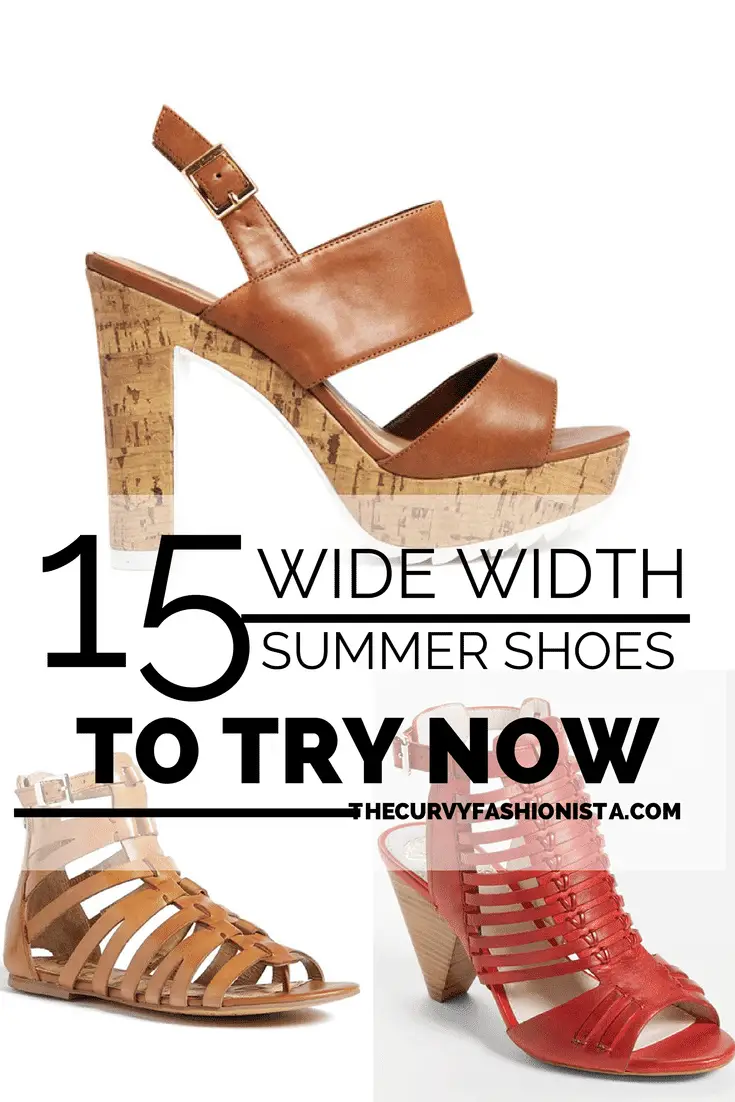 If you're like me, you struggle to find cute sandals and wedges to prance around in during the summertime. Sometimes my feet swell a bit and it can be very discouraging when shoe shopping. To my pleasant surprise, I've been able to find a few picks that really cater to wide width feet. And let me just point out that contrary to popular belief, just because your're plus size does not mean your feet are automatically wide. No mam…lies they tell!
15 Wide Width Summer Shoes to Try NOW
Another myth, you can only to buy shoes labeled "W" in order for them to fit wide feet. WRONG again! I have several pair of shoes that are a straight size 9 or 9.5 but because the shoes (or designer) runs larger, I'm able to comfortably fit into them. Granted, there are time I have to go a size up but again, it all depends on the designer and the material of the shoe. That being said, check out these 7 wide width summer shoes below.
P.S. I own the 1st pair and I've worn them non-stop on my blog since I've purchased them. Talk about comfort and true to size! AND they weren't labeled "W". How about that?!
Where do you buy your wide width summer shoes from? Did we introduce you to a few new places? Let's talk about it in the comments below!