Did you hear the news? There's a fresh new face gracing Torrid.com! When plus size retail brand, Torrid launched the 2017 Face of Torrid Model Search last year, they added an exciting new twist: The brand put their trust in fans to selected this year's winner! And with over 10,000 young hopefuls from across the nation eyeing for the role to be the next Face of Torrid, the search ends with New Jersey resident, Maria Gimena.
Congratulations Maria!!!
As part of her new role as the 2017 Face of Torrid, Maria receives a modeling contract and Torrid wardrobe! She will also host Torrid store openings and events as a brand ambassador, plus star in seasonal fashion campaigns, and appear on the brand's social media channels throughout the year. Talk about a Swanky New Gig! Definitely a change of pace for this 24-year-old, health office administrator, who didn't believe she would make a fierce plus size model.
"The fact that I was chosen out of a group of so many beautiful, strong and diverse women is beyond words. I've always had an interest in fashion. However, I never viewed myself as a 'model' because growing up, there were no role models in the media who looked like me or that I felt I could relate to. Now that the industry is finally changing, I am proud to represent such an amazing brand like Torrid."-Maria Gimena
Well, Maria. From what we are seeing in the latest Torrid Insider Lookbook, you got this!
The Torrid Insider Collection featuring Face of Torrid Model Search Winner, Maria Gimena!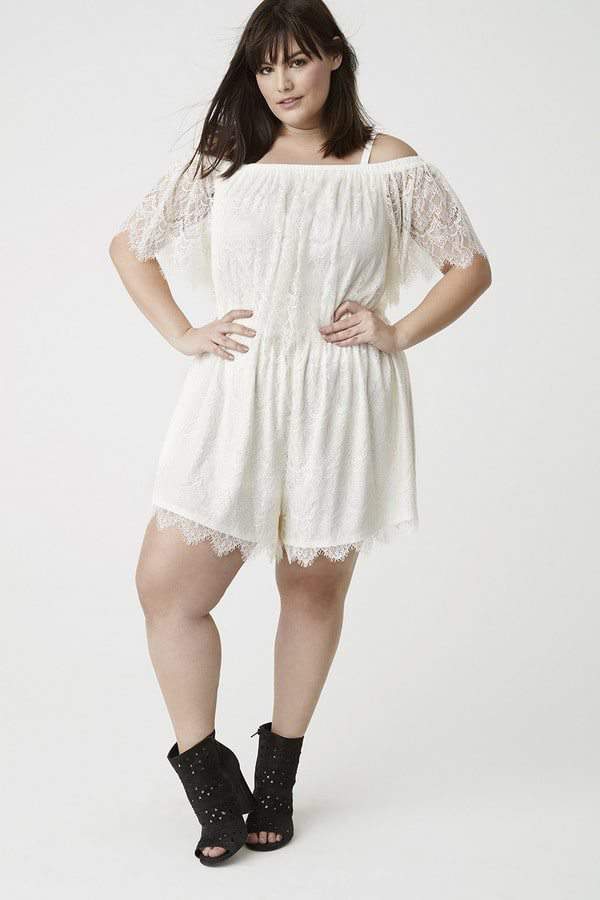 Torrid Insider Lace Cold Shoulder Romper at Torrid.com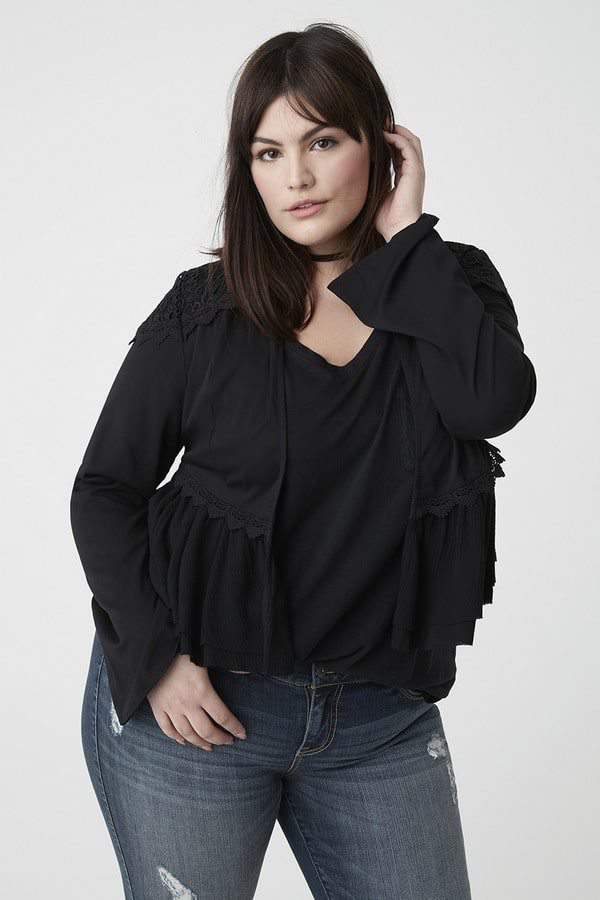 Torrid Insider Lace Inset Jacket at Torrid.com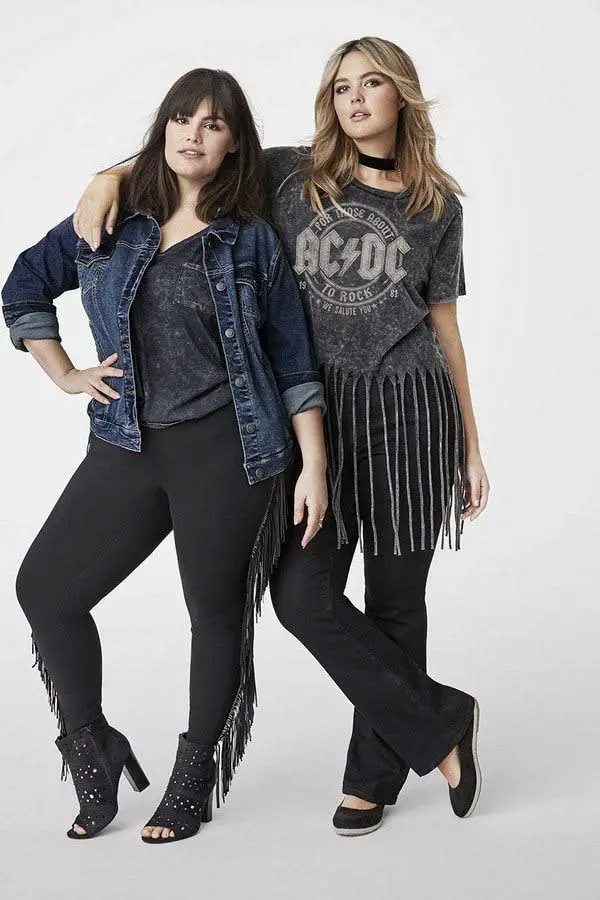 Torrid Insider Fringe Pull-On Pants or Torrid Insider AC/DC Fringe Tee at Torrid.com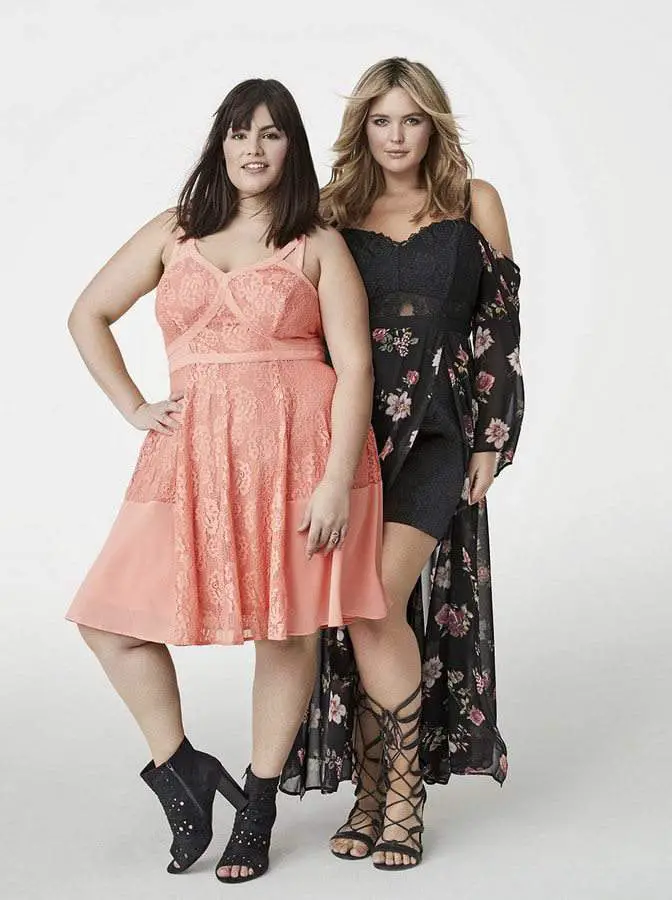 Torrid Insider Strappy Lace Skater Dress or Floral Print Cold Shoulder Lace Bustier Maxi Dress at Torrid.com
What do you think about the collection? I am digging this rocker chic vibe, plus anytime give me a good graphic tee – I'm pretty much sold. And those FRINGE PANTS…YES PLEASE!
Wanna see more from the collection?
See the rest of the Torrid Inside Collection, now available in-store and online at Torrid.com
And are you loving this fresh new face? It's such an awesome concept to let the customers pick the girl they see should rep their favorite brand. So here for that Torrid!!
Even Torrid's Senior Vice President and General Merchandising Manager, Kate Horton couldn't agree more,
"This year we wanted to include our customers even more, so we let America vote and choose the winner. The results are in and Maria Gimena is their girl—and now, she's officially the 2017 Face of Torrid. Maria is absolutely gorgeous, fearless and fashion obsessed. She's everything Torrid is. And best of all, our customers love her."
To learn more about Maria and her journey to being the 2017 Face of Torrid Model Search Winner! You can see her story at Torrid.com