Attention Bay Area aspiring plus size models!!!

Have you wanted to be a plus size model, yet you never really knew where to begin? Have you ever dreamt of seeing yourself and your curves rock the runway, but knew you needed a little help? Or better yet, do you have a little experience on the runway, in print, but you needed to polish your presentation to establish yourself as a model?
Whether you are in Oakland, San Francisco, San Jose or the surrounding areas, The Plus Academy BAY AREA is here! Â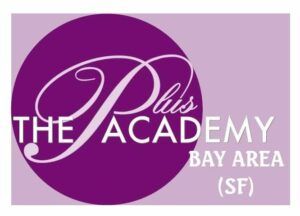 THE PLUS ACADEMY BAY AREA FASHIONS A PLATFORM FOR THE ASPIRING PLUS MODEL
San Francisco, California-Aspiring plus models now have the platform to build, develop, and enhance their modeling skills with the launch of The Plus Academy BAY AREA.  Executive Director, Gwen DeVoe has carefully chosen her staff and has appointed plus size fashion blogger, journalist, and boutique owner, Marie Denee, as the Regional Director for the Bay Area.

On April 10th, 2010, the Plus Academy BAY AREA will host its first open house in partnership with plus size fashion designer, Igigi. Potential attendees of the Plus Academy BAY AREA will have the opportunity to meet with Executive Director, Gwen DeVoe, and regional director, Marie Denee.  Instructors for the Plus Academy BAY AREA will also be in attendance.  These instructors include former model and runway coach, Charleston Pierce of Charleston Pierce Presents; Fashion on the Square director and producer, Y'Anad Burrell; professional model, Dana Roeting; and makeup artist Tracey Brown of Blinging Beauty.

The Plus Academy BAY AREA is also proud to announce its sponsors for the first Spring session.  They include Igigi, Plus Model Magazine, East Bay Loop, Bay Area Professional Women Network (BAPWN), Hands of Healing Massage and Spa Studio, Classic 8 Designs, Full Figure Entertainment, and Naturally Delicious Skin.

Please visit the website for more information about the Plus Academy BAY AREA.
The Plus Academy BAY AREA has announced its Open House Dates!
The Plus Academy BAY AREA OPEN House
Igigi Headquarters
1- 3pm