We are back kicking off my blog anniversary month with a slew of giveaways, as a way to say thank you, hey girl heyyyy, and to have a bit of fun! I hope you have been enjoying the giveaways we have going on so far, (just search #TCFTurns6)! Well, perfect for the holiday season, playing off their fabulous holiday gift guide, Hips and Curves tosses their hat into the giveaway mix!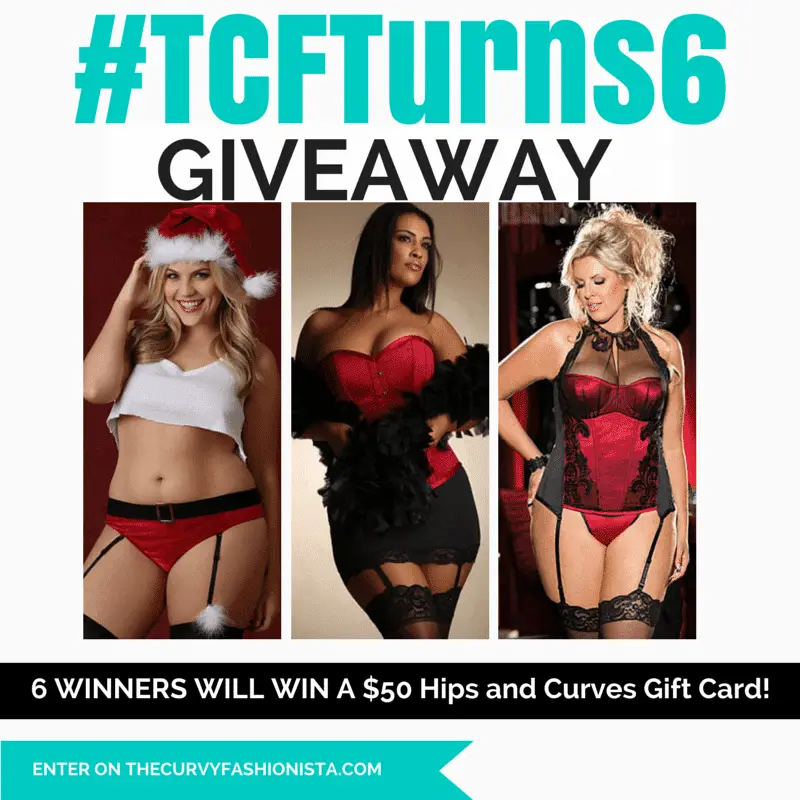 Six lucky readers will score $50 to shop at HipsandCurves.com! You see, we are still playing off the number 6, keeping the theme alive! I mean, I could really use some fancy chonies, maybe a nightie, maybe a naughty chemise… You have to have your arsenal ready! I am just saying…
Ask Santa to Define Naughty.
Hehehe anywho.
For this uber fun plus size lingerie giveaway, all you have to do is complete each task to earn points! The more tasks, the more points you receive! I mean… hey, boo hey! As you are readying ourselves for the holidays, shopping for others, here is a great chance to indulge in or snatch up something for yourself! Seriously…
TCFTurns6 Giveaways: Heat up the Holidays with Hips and Curves!
So are you ready? Here we go:
You have until the 11th of December at 11:59 PST to enter!
PS. You still have time to enter
the Monif C and the Lane Bryant giveaways too!
Have you entered?
Thank you for rolling with me for all of these years! Here's to many, many, many more!