We have been on a giveaway spree. If you haven't noticed, #TCFTurns4 is the hashtag for the month's events! Mmhmmm. All month long I have been sharing in the celebrations with you! I mean, I would not be where I am without YOU! This is why we have this month long party! And today's #TCFTurns4 Giveaway is one I am uber geeked about, as I have NEVER seen them EVER host one! (Save for their site!)
Yep. You heard right! Today, we are doing a giveaway that is definitely going to make you smile! Today through the end of Christmas Eve (Dec 24th), one lucky winner will have the chance to score $200 to play with at ASOS CURVE! Yeah man. $200 to fashion your closet in a few pieces! WOOT! Whether you shop from the Woman's Home page, ASOS Curve, the shoes and the jewels, I am soooo sure this is one you'd want to enter into!
Anyways, let's get to the giveaway from ASOS, the brand that often is the center of my Gotta Have It Series! One lucky Winner will score $200 to shop at ASOS and ASOS Curve! To enter, follow the steps in the form! If you want more entries, fulfill more tasks! It is that easy! 🙂
Here we go!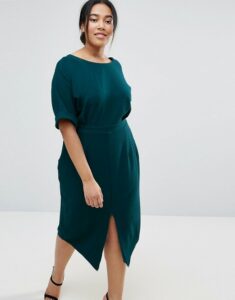 You have until 11:59 on Dec 24th! I am excited for YOU!
Good Luck! Thank you again for participating in the #TCFTurns4 Festivities!
PS. Do not forget that you have three other giveaways going on! One with Mynt 1792, another with OneOneThree and the other with Simply Be! Have you entered already?
PPS. If you are in LA, have you checked out and RSVP'd to my Blog Anniversary Party taking place Jan 5th? No? Do it NOW!