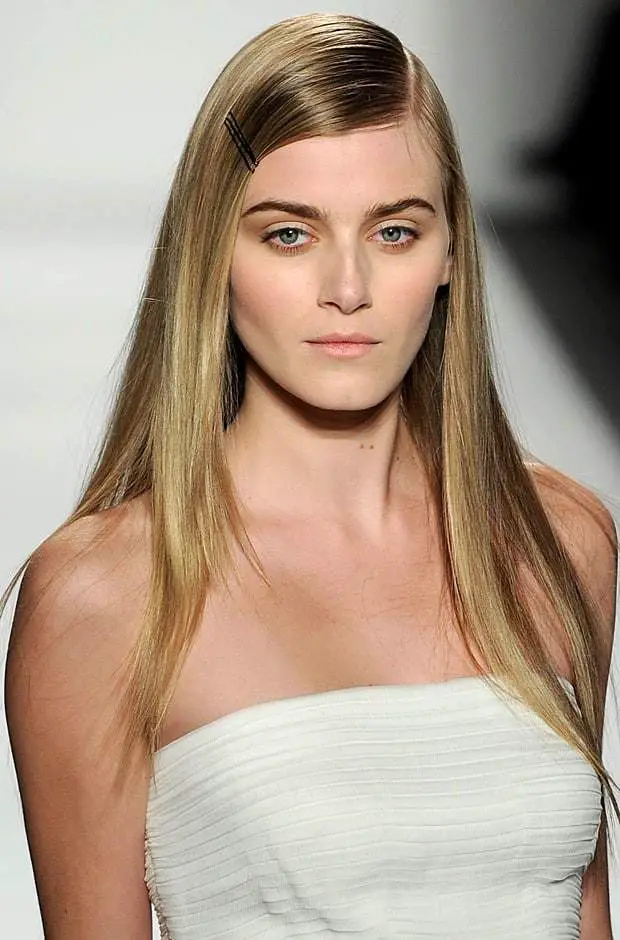 Before Tadashi Shoji sashayed angelically dressed models down his Fall 2011 runway, he collaborated with Luc Bouchard and Rodney Cutler from both MAC and Cutlet/Redken Salons, respectively to bring his Fall 2011 vision into fruition.
Backstage at Tadashi Shoji, minimal elegance and a soft appeal were the focus for the look desired by Tadashi Shoji, and we had a chance to chat with the lead stylists who helped craft the beautiful array of fashion that traipsed down the runway.
Luc Brochard took Shoji's inspiration of an Angelic woman and together with MAC cosmetics, delivered an elegant and minimalistic look for the models. The very natural look was achieved with Match Master- a new foundation to launch in September of 2011.
For the eyes, MAC Moleskin, a new color launching in the MAC Me Over Collection, was applied to the lids. For the lips and blush, Bouchard uses a new formulation with current colors. Limited Edition Skin Finish Mineralized Powder was then applied as a highlighter on key places on the face. The bridge of the nose, the cupid's bow and on the outer corners of the eyes were enhanced to create the angelic look desired.
Rodney Cutler took Tadashi Shoji's inspiration and together they collaborated with a silky straight hairstyle with a low side part.
Would you cop either one of these inspirations? I am quite excited for MAC Cosmetics! LOL