I have such a soft spot for makeup… especially for the eyes. ESPECIALLY! Over the years I have played around with all different techniques, hues, and applications. So, when this opportunity to do a post with Smashbox for their latest #ShapeMatters Palette, I jumped at this opp! Woot!
#ShapeMatters? Yes. Think about it, just like we play up our curves and our body shape, the same applies for your eye shape to get your most gorgeous, enhanced eyes.
Why the SmashBox Full Exposure Palette?
"This palette was created because the pros at Smashbox Studios needed it. On set, they've seen every skin tone and eye shape imaginable, so they wanted a super universal, straightforward palette that works on anyone, anywhere—from big-deal photo shoots to behind-the-scenes Instagram selfies. That's what the FULL EXPOSURE PALETTE is."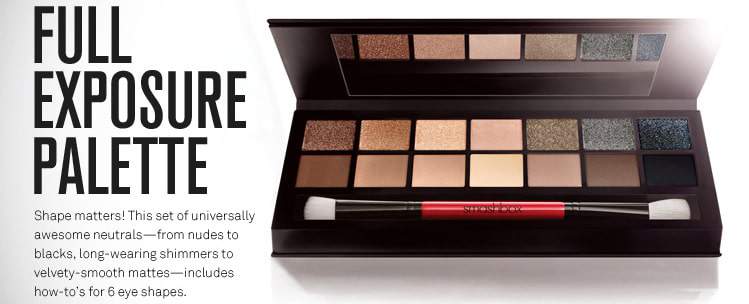 I can get with it! But do you even know your eye shape? Thanks to this nifty quick video Smashbox has created to go along with their newest palette, I am an ALMOND!
Follow the steps to figure out YOUR Eye Shape here:
Okay, what is your eye shape?
Now that we got this figured out, now it is time to play up your eyes with this NEW really chic and cool palette that Smashbox is rocking with!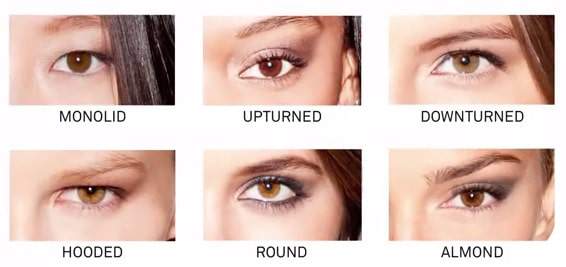 Let me give you my overview:
After checking out my Almond Shape YouTube video, I was ready to play. I can literally use all of these colors, making it a great palette for all shades! HEYYYY! This makes me happy! With 14- FOURTEEN neutral shades, the eye shadows are uber blendable and velvety feeling. I love that I have the option to go from day to night seamlessly with one palette! WOOT!
My "defined" look per Smashbox, told me to layer the metallic neutral on top… and for more definition to layer the brown on the outside… 🙂
Now for the brush.
If you have ever needed help figuring out what brush does what, this one is kind of cool, with three application options or directions rather! No seriously…
One side specifies Matte and the other Shimmer. On top of that, there is a black side and a white side, to make sure you do not accidentally dip you light shade into a dark shade- YOU KNOWWWW what I mean here… I have done this one too many times!
Smashbox shared with us that your eye shape should determine how you apply shadow. Did you know this? There is no accident about how it applies… you ever wonder why a look on your homegirl doesn't look the same for you? Well, yeah, eye shape! Who knew right?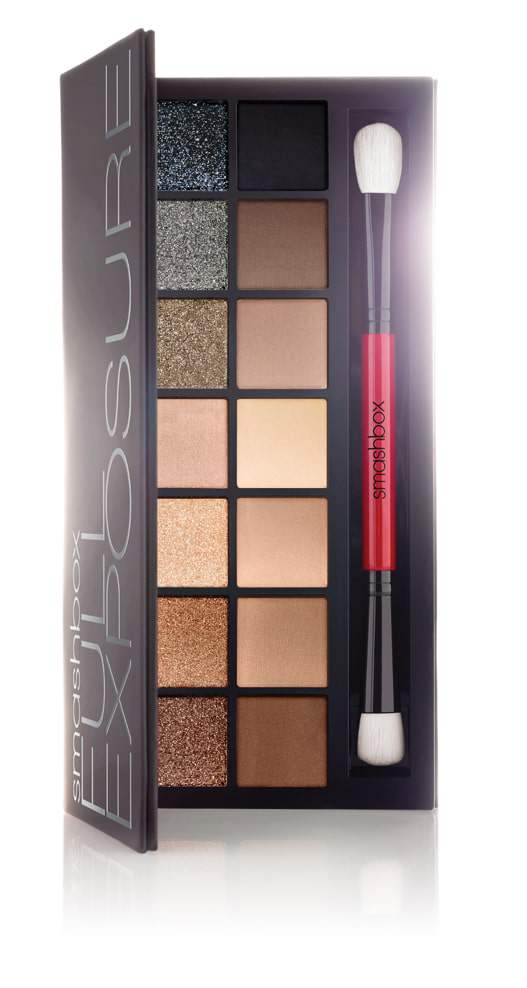 The Palette
Can we say SUPER Pigmented? This is really cool… or maybe I just geek out for the littlest things, BUT the organization of the shades, shimmer in the top row and mattes on the bottom, from warm to cool makes it super easy to create your own look combinations! No accident there!
Included is a cute little how to guide to help you figure out how to get the most of your eye shape and I am here for this! No need to waste or skip over certain colors… it is all about experimenting and having fun- right?
But guess what? In addition or to help with the launch of the new Full Exposure palette, there is a Sweepstakes!!! Yes boo! A sweepstakes!
The Smashbox #shapematters Selfie Sweepstakes
SELFIES=PRIZES!
Smashbox is giving away tons of awesome prizes, including 1,000 eye shadow primers, up to 500 Full Exposure Palettes and a trip to L.A. for 2! Here's how it works:
Submit a selfie showing off your eye shape and hashtag it with #shapematters. You can enter on Instagram, Facebook, Twitter, or you can upload your selfie directly to the contest site at SmashBox's Shape Matters Page! There's no limit to the amount of times you enter—so get selfie-obsessed and win serious Smashbox swag.
How Cool is this right? I have been playing around in these colors and have been having a blast here! I will be following my tips and I dare you to check it out too!

What eye shape did the video ID for YOU? Did you check out the tips too? Let's talk about it!
Disclosure: This is a sponsored post with Smashbox cosmetics. Opinions and feelings are all my own.