In the early 2000s, Silver Jeans were the jeans you needed to own to up your cool factor. These days, Silver Jeans is still making premium denim you've got to own and they carry plus size jeans, too! If you haven't tried Silver Jeans, you're in luck! We are hooking one of you up in our Silver Jeans Giveaway!
You have the chance to win a $250 gift card in our Silver Jeans Giveaway.
Fall Denim Giveaway with Silver Jeans!

Our Silver Jeans Review
We will be announcing the winner of on November 21, 2019. Yes, this means the winner will get to use their gift card to shop Silver Jeans Black Friday sale!
With ten ways to enter, you've got no excuse not to try to get your hands on some Silver Jeans! They carry a range of styles in sizes 12-24.
Although Silver Jeans is most known for their jeans, they also carry plus size clothing like this fun Soma suede fringe jacket.
From high rise to boot cut, Silver Jeans offers a variety of denim washes in their plus size jeans. All of their styles clearly indicate the rise and the cut.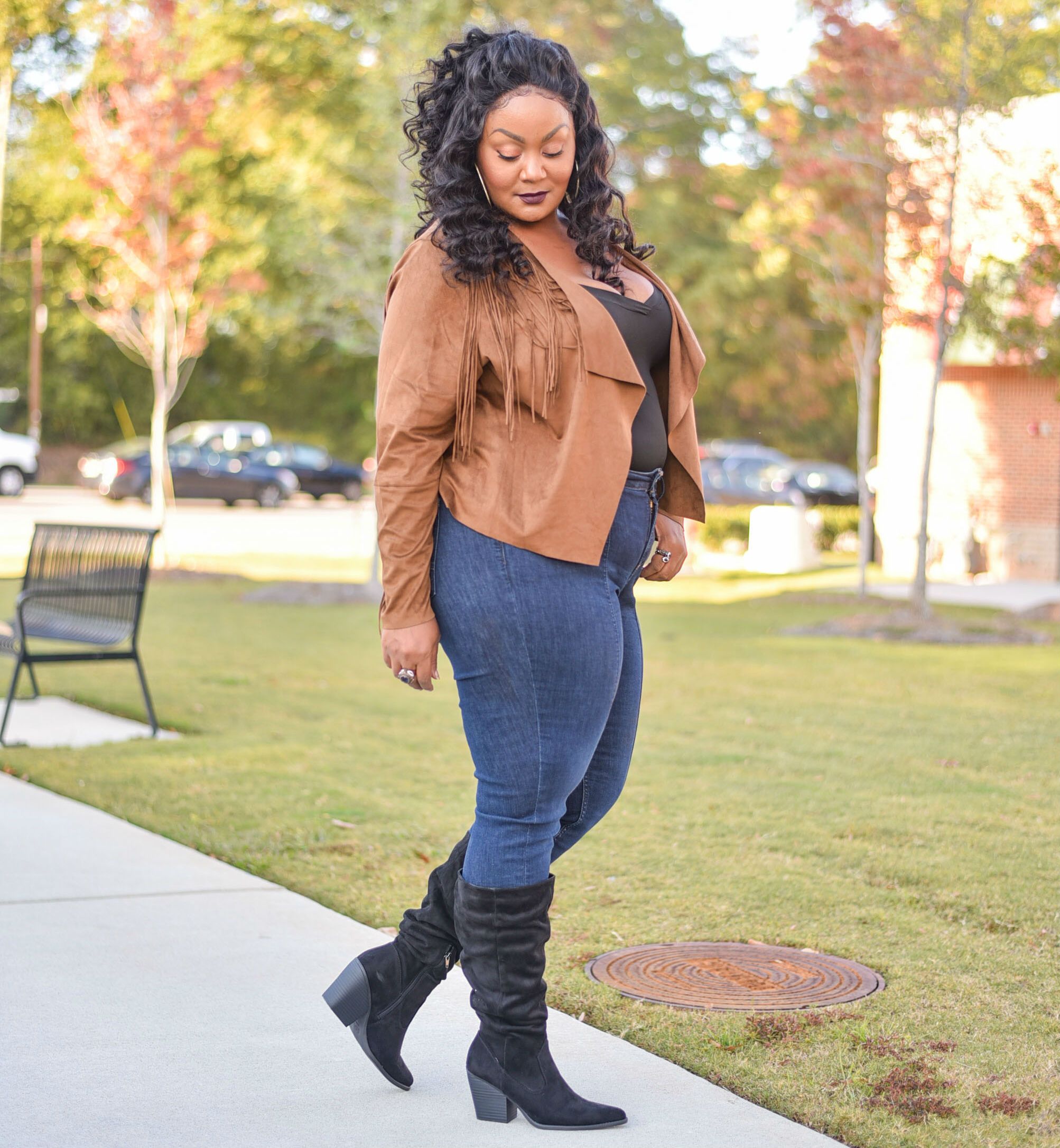 Silver Jeans knows that denim is not a one-size-fits-all endeavor.
So our petite and tall plus size babes, you'll definitely want to get your hands on some Silver Jeans.
They offer three inseam lengths!
If you are looking for a plus size dark wash high rise skinny jean, Silver Jeans has you covered. Talk about the perfect skinny jeans to tuck perfectly into your wide calf boots!
We tried out the Avery High Rise Skinny Jeans. In a size 16, they offered the perfect combination of comfort and stretch. They also ran true to size. The front seam offers a subtle yet trendy detail.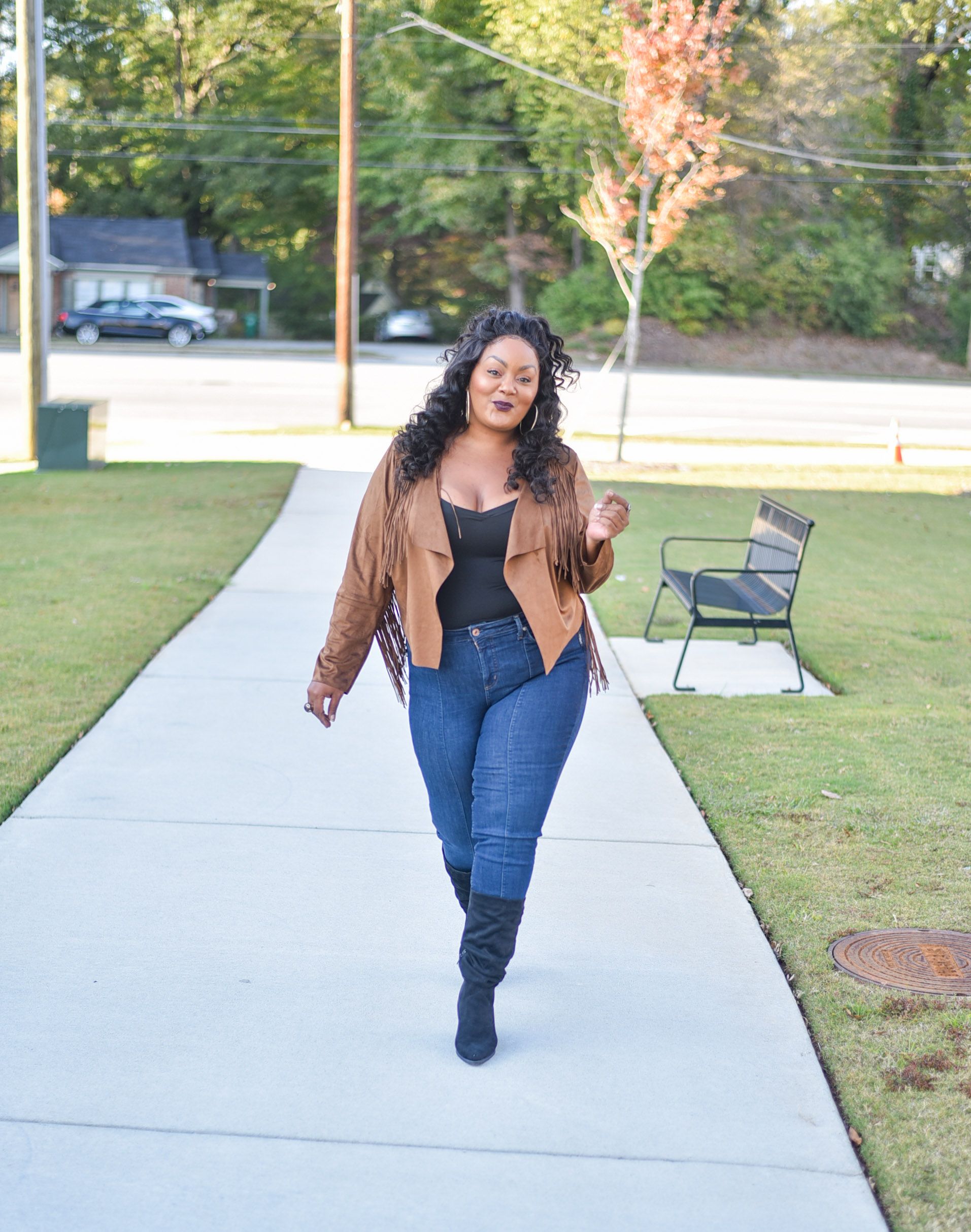 When you win the Silver Jeans Giveaway, the $250 gift card gives you the chance to get your hands on multiple pairs of this must-have denim.
Or you could any of their other offerings which include tunics, sweaters, jackets and tops. They even offer plus size overalls!
You can shop this collection now, at SilverJeans.com!
Haven't entered the Silver Jeans Giveaway yet? Well, what are you waiting for girl!?